To demonstrate its commitment to global education, Eckerd College sponsors semester and year study abroad opportunities for its students. In addition to Eckerd faculty-led programs, students have the opportunity to participate in reciprocal exchange programs as well as in programs sponsored by Eckerd affiliates.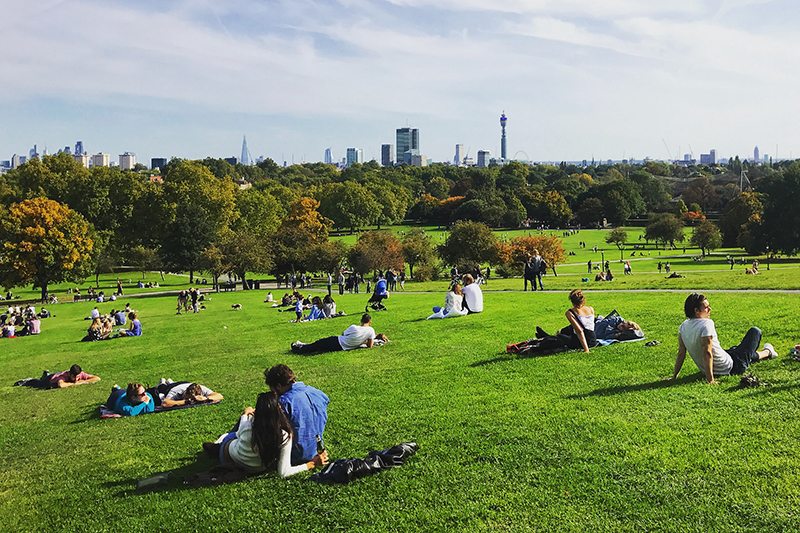 The London Study Centre is the heart of the Eckerd College study abroad program. Since 1970, when Eckerd College leased a 200-year-old Georgian row house from the Bedford Estates, over 2,000 students have called the Centre home. Rising sophomores, juniors and seniors are eligible to apply. View photos of the London Study Center.
Fall Semester 2019: London Study Centre
Application Deadline: March 15, 2019
September – December,  2019
Faculty Leader: Professor Grace Lager
Comprehensive Cost (does not include airfare): TBA
Courses
The British Seminar is required and satisfies the Global Perspective. Classes meet once weekly, leaving time for you to explore London on your own and creating great opportunities for travel throughout the UK and to the Continent.
Led by Professor Lager:
The British Seminar – Global Perspective
Media and the Environment – Environmental Perspective
This course will examine the social, cultural and political roles of media discourses about the environment. Our system(s) of communication are how we apply meaning to the world, including how we make meaning of nature and discourse about nature.  It is our communication about nature that makes it meaningful to us.  Through reading, discussion and research projects we will explore the concepts of "nature" and "environment" and how we communicate about them.
We will use London as a backdrop and "lab" for understanding the theories and practices examined through course materials.  Students will apply academic research and theory to the city itself.  Through a careful examination of media discourse about the environment, we will explore architectural design, media outlets (such as the BBC), English gardens and parks, transportation networks, food provision, waste management, health care, and eco-tourism.   We will analyze efforts and discourse to improve the quality of human life, expand biodiversity, provide open spaces, and create new urban nature reserves.
Led by London faculty:
Introduction to Contemporary British Politics – Behavioral Sciences Area Requirement
London in Literature – Humanities Area Requirement, Comparative Literature Course
Theatre in London – Arts Area Requirement
British Art History – Arts Area Requirement
Periodically the college also offers semesters in China and in Latin America led by Eckerd faculty.
Federal financial aid applies, except work study. No institutional aid applies. Additional loans may be available.
Reciprocal Exchange Programs
For each of these programs, all financial and institutional aid applies, with the exception of work study. Additional loans may also be available.