To demonstrate its commitment to global education, Eckerd College sponsors semester and year study abroad opportunities for its students.
In addition to Eckerd faculty-led programs, students have the opportunity to participate in reciprocal exchange programs as well as in programs sponsored by Eckerd affiliates.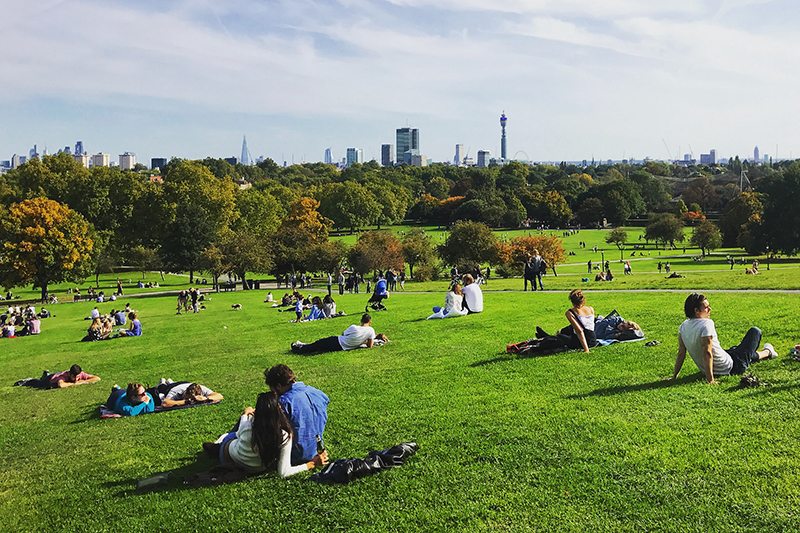 The London Study Centre is the heart of the Eckerd College study abroad program. Since 1970, when Eckerd College leased a 200-year-old Georgian row house from the Bedford Estates, over 2,000 students have called the Centre home. Rising sophomores, juniors and seniors are eligible to apply. View photos of the London Study Center.
Spring Semester 2019: London Study Centre
Application Deadline: November 5, 2018
January-May 2019
Faculty Leader: Professor Robert Jozkowski
Comprehensive Cost (does not include airfare): TBA
Courses
The British Seminar is required and satisfies the Global Perspective. Classes meet once weekly, leaving time for you to explore London on your own and creating great opportunities for travel throughout the UK and to the Continent.
Led by Professor Jozkowski:
The British Seminar – Global Perspective
In the Footsteps of Capitalism–


This course will examine the theories, theorists, history and development of capitalism in Great Britain and elsewhere. Students will "follow the footsteps" of key contributors to capitalism's evolution and its critics via art and literature by exploring first-hand the places where these theorists lived and developed their ideas. For example, Isaac Newton is famous for his math and physics but he was also Master of the British Mint in London for two decades making important contributions to British finance. Students will study the aspirations of Adam Smith's capitalism along with the social problems of industrializing Britain identified by Dickens, Marx, Blake as well as economic alternatives offered by Robert Owen and Max Weber. Many of these ideas were developed in Great Britain. Students, working mostly in pairs, will become the "experts" on a particular theorist and represent that viewpoint as the class constructs a multi-perspective narrative of capitalism.

Course work includes research, discussion, and various forms of writing. The course's experiential component will have students exploring London sites.  
Led by London faculty:
Introduction to Contemporary British Politics – Behavioral Sciences Area Requirement
London in Literature – Humanities Area Requirement, Comparative Literature Course
Theatre in London – Arts Area Requirement
British Art History – Arts Area Requirement
Periodically the college also offers semesters in China and in Latin America led by Eckerd faculty.
Federal financial aid applies, except work study. No institutional aid applies. Additional loans may be available.
Reciprocal Exchange Programs
For each of these programs, all financial and institutional aid applies, with the exception of work study. Additional loans may also be available.