To demonstrate its commitment to global education, Eckerd College sponsors semester and year study abroad opportunities for its students. In addition to Eckerd faculty-led programs, students have the opportunity to participate in reciprocal exchange programs as well as in programs sponsored by Eckerd affiliates.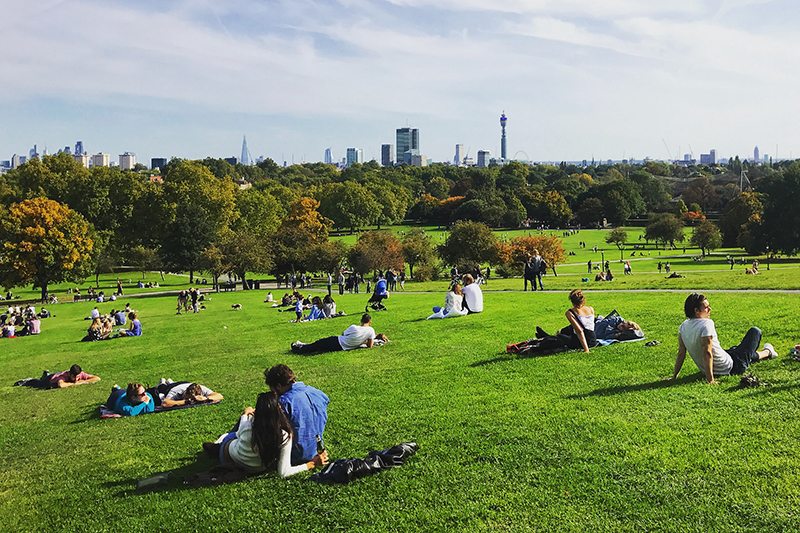 The London Study Centre is the heart of the Eckerd College study abroad program. Since 1970, when Eckerd College leased a 200-year-old Georgian row house from the Bedford Estates, over 2,000 students have called the Centre home. Rising sophomores, juniors and seniors are eligible to apply. View photos of the London Study Center.
Spring Semester 2020: London Study Centre
Application Deadline: October 15, 2019
Courses
The British Seminar is required and satisfies the Global Perspective. Classes meet once weekly, leaving time for you to explore London on your own and creating great opportunities for travel throughout the UK and to the Continent.
Led by Professor Angulo-Cano:
The British Seminar – Global Perspective
Literature and the Environment – Environmental Perspective
In this course students will explore the study of climate change fiction, non-fiction and cinema, by observing how writers and film directors construct their narratives.  Students will gain skills necessary for reflecting, writing and speaking about ways by which "cli-fi" creators contribute to solving a serious existential threat to humanity.  In addition, the London location offers an opportunity for comparing how British and American intellectuals try to influence public opinion in their respective societies.
Led by London faculty:
Introduction to Contemporary British Politics – Social Sciences Area Requirement
London in Literature – Humanities Area Requirement, Comparative Literature Course
Theatre in London – Arts Area Requirement
British Art History – Arts Area Requirement
Periodically the college also offers semesters in China and in Latin America led by Eckerd faculty.
Federal financial aid applies, except work study. No institutional aid applies. Additional loans may be available.
Reciprocal Exchange Programs
For each of these programs, all financial and institutional aid applies, with the exception of work study. Additional loans may also be available.