There had been talk for years about writing a new history of Sweet Briar College in Virginia.
Then the liberal arts women's college Board of Trustees abruptly announced last year that the college would close and the talk turned quickly to action.
Eckerd Library Services Director Lisa Johnston had spent more than 25 years at Sweet Briar and served as Course Librarian for the popular "Doing Sweet Briar History" course, so she was a natural to help pull together the project.
The result is Sweet Briar College, a slim hardbound photographic account of the college's history from its founding on the site of a former plantation to its near-death experience last year. Many of the 200 black-and-white photos have never been published and, Johnston says, some hadn't even been viewed in decades.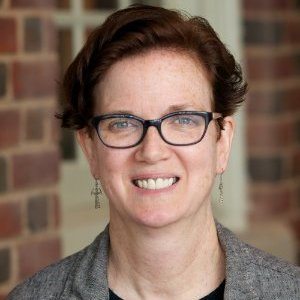 Eckerd Library Services Director Lisa Johnston
Johnston was asked to work on the book by her co-author, Lynn Rainville, an anthropology professor and director of the Tusculum Institute at Sweet Briar.
As the associate director of the Sweet Briar library, Johnston was the unofficial overseer of the College Archives.
"Dr. Ranville came into my office one day soon after the announcement and asked me to be her co-author, and of course I said yes," Johnston recalls. It proved to be a fast-paced project. The goal was to complete the book by the time the college was scheduled to close on June 30.
"This was all I did for three months, nights, weekends, every day," Johnston says.
She found the project exciting, exhausting and a little sad. "As difficult as it was it was fascinating and fun," she says. "It was very emotional."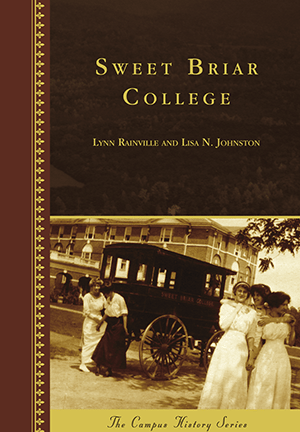 Johnston says it's exciting to publish her first book, especially given the time constraints. "I still can't believe we pulled it off," she says. "We had so little time." The book is part of Arcadia Publishing's Campus History Series. It is Arcadia's first hardbound book and is so popular it sold out on its first day on Amazon.
Sweet Briar College eventually got a new lease on life, thanks to the financial and organizational support of alumnae, the pro bono legal help of a powerful law firm and the backing of the Amherst County Attorney and the Virginia Attorney General. Johnston and Ranville finished the book the day before a court settlement that allowed the college to remain open. Johnston joined Eckerd in August.
Enrollment has dropped by half to 248, well below its height of about 700. About half the faculty and staff also left, though some have agreed to return. There's a new president, a new Board of Trustees, and an engaged and committed group of alumnae, faculty, staff and students committed to Sweet Briar Colleges success.
"I wish them the best," Johnston says. "I have very close friends there."