In 1980, Terri Lipsey Scott '04 left Savannah State University one year short of graduation to marry Clarence Scott III, the love of her life whom she had met on her first day of freshman year three and a half years prior.
They wed and moved to St. Petersburg, with a promise to her parents that she would continue her education and earn a degree.
It would be more than 20 years and two grown children later, but she made good on that promise by enrolling in PEL, the Eckerd College Program for Experienced Learners, a night-class and weekends bachelor's degree program geared toward older students with careers that continued to enroll students through 2016. She graduated in 2004 with a bachelor's degree in business and high honors.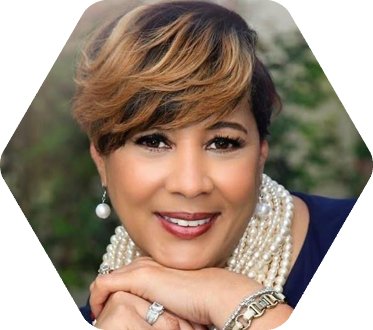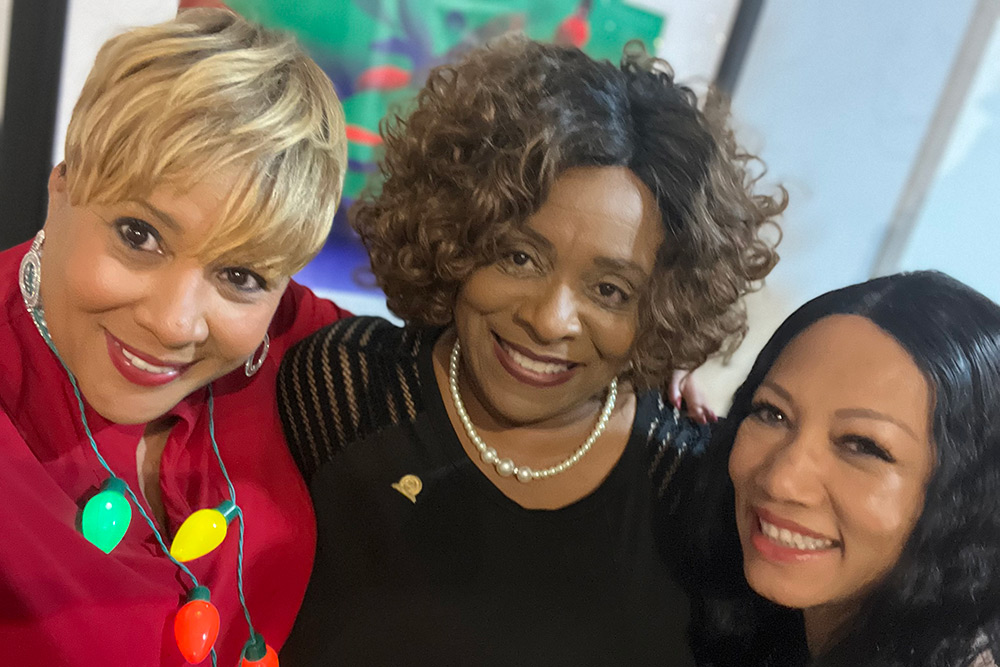 Terri has stayed friends with fellow PEL alumnae Sharon Saulsby '04 and Rene Flowers '05 since graduation—Sharon is a compliance manager with Raymond James, and Rene is a Pinellas County commissioner.
"The experience was extraordinary, and I can't be prouder to say that I am an Eckerd alumna," she says. "The timing could not have been better, having navigated a path of maturity, and becoming best friends with so many others who were taking a very similar path."
Community engagement was central to the PEL program, and Terri says the learning beyond the classroom was one of the advantages of her Eckerd PEL experience. Today, Terri is one of many PEL graduates to hold high-profile jobs in the St. Petersburg community, serving as executive director of The Woodson African American Museum of Florida. She remembers being in class with now-Pinellas County Commissioner Rene Flowers and others, sharing their stories with classmates who welcomed the opportunity to learn.
"Our voices were very loud in those settings for conveying truths as it related to the experience of African Americans and people of color," she said, adding that her classmates received their insights with respect. "We had very candid conversations about a whole host of things."
Terri continued to advocate for and share those experiences beyond Eckerd's campus. She was no stranger to making history herself in her career: She was the first African American employed in the St. Petersburg Office of the Mayor and City Council in 1987, where she served  four Mayors' administrations and more than 50 members of City Council over her nearly 30-year career as a city administrative officer.
In February 2023, Terri and the Woodson Museum hosted Eckerd's Afro American Society student club at the Woodson Museum for a "Sister Takeover: Showcasing Black Excellence" to mentor Eckerd students by Black women sharing the stories of their journeys.
It is in her retirement, though, that she has pursued a passion for elevating African American history not only in St. Petersburg but in Florida. After serving as chair of the Woodson Museum's board since 2008, she became executive director in 2017 after retirement and made it her mission to secure another jewel among St. Petersburg's vast array of museums.
The Woodson Museum—like every other African American history museum in the state—is housed in a repurposed building that was not constructed to be a museum. This limits the museum's ability to showcase art by Black artists and to house world-class traveling exhibits, and more generally, to fulfill its purpose of sharing the history of Black Americans.
"I felt like it was an atrocity that with all the museums we have here, the African American history, stories, art, and artifacts are in a public housing community center," she says. "My engagement just became further fueled as I continued to visit Black museums across the country."
Terri's advocacy for creating Florida' first African American Museum built for that intended purpose was elevated when Mayor Ken Welch—also St. Petersburg's first Black mayor—placed a proposal for bids to redevelop Tropicana Field with a focus on equity. The museum has been included in the selected redevelopment proposal, including a $10 million commitment from The Rays. Terri is hopeful that the lives and history of African Americans will be properly displayed, preserved, presented and cultivated in the state of Florida, creating learning opportunities for all regarding the exceptional opportunities and contributions of a culture rarely acknowledged.
"We are well on our way to creating what our community and state deserve in African American history," she says. "The great work that we've been able to achieve, the variety we've been able to amass —we find ourselves in a wonderful position to be able to move forward."
Terri also takes joy in the personal legacy she and Clarence have created: they recently celebrated their 42nd wedding anniversary, and she loves spending time with her adult children,  Ashley Nicole and Clarence Alexander IV, and grandchildren Zachary Emanuel and Aliston Xavier.
"May we all seek ways and opportunities to elevate each other through giving of our time, talents and resources to ensure that we are leaving footprints that lead to a path toward love, peace, respect and justice for all," she says.