Stories from Sixty Years at Eckerd College
In Swimming Lessons, alumna and College historian Stephanie Kadel Taras '89 gives voice to 17 alumni and faculty whose Eckerd experiences span nearly all of Florida Presbyterian/Eckerd College's 60 years. As different as the individual stories are, together they create a colorful mosaic of the values, spirit and spunk of Eckerd's people—conveying life lessons that will benefit everyone.
Purchase a copy, head for a hammock and enjoy this collection of memories while you relive your own.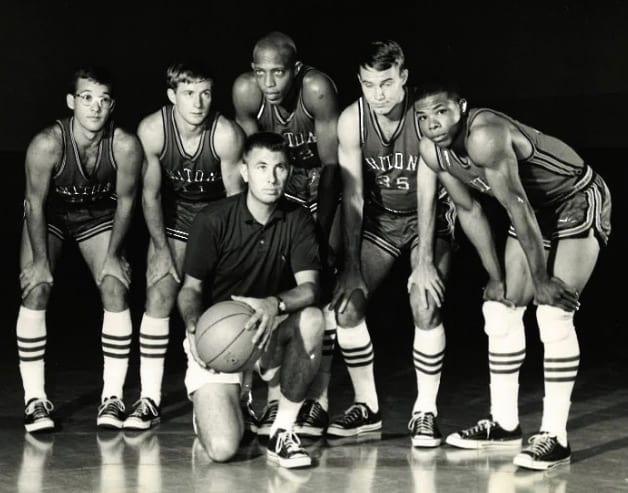 Men's basketball starting lineup, 1966–67 team with a record of 16–6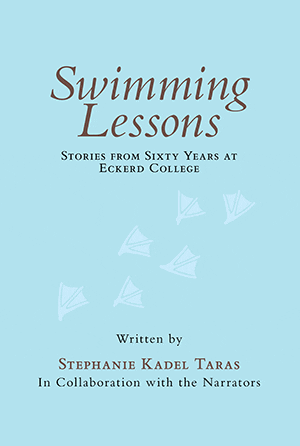 "This extraordinary collection of stories illustrates many varied facets of the Eckerd community, each a different portrait of the institution. Anyone who has even the slightest interest in the Eckerd College magic will find delight, even joy, in this collection and tribute."
—Donald R. Eastman III, President Emeritus of Eckerd College