Join a team of faculty and staff that changes lives
Eckerd is a college that changes lives. It's something we hear at every commencement ceremony and when our alumni gather. It's something all employees take pride in and it's also what noted higher education expert Loren Pope concluded about Eckerd and 39 other colleges around the country. We're proud to be a charter member of this august group of schools.
By extension, working at Eckerd is more than just a job. It's about being part of a community dedicated to changing lives.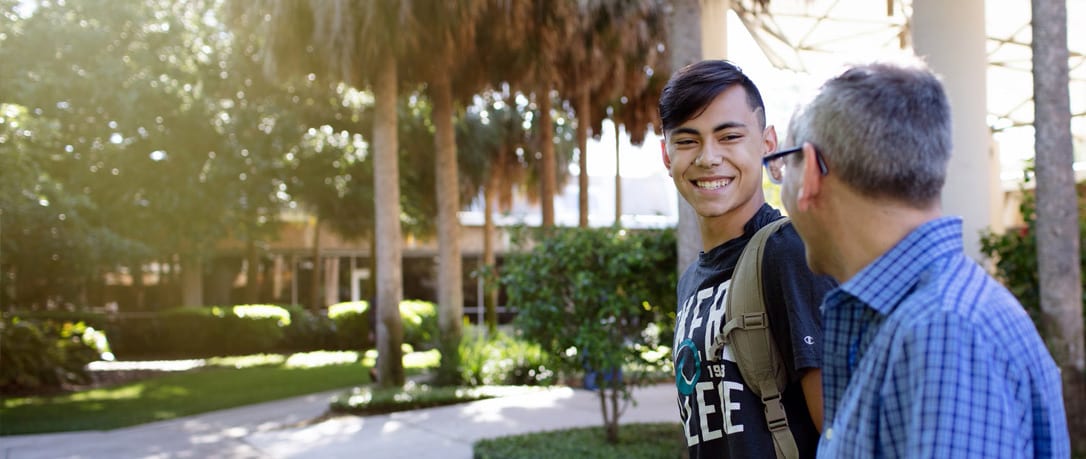 Whether it's supporting faculty, students and alumni or collaborating with fellow employees to better the College, employees enjoy a sense of purpose working for an institution designed to make a global impact through the success of a diverse contingent of our faculty, staff, students, and alumni.
Eckerd College has approximately 400 employees comprised of  faculty and staff who are driven and dedicated to fostering campus-wide learning through effective teaching and mentoring, scholarship and artistic endeavor, professional development, and broad participation in the campus community.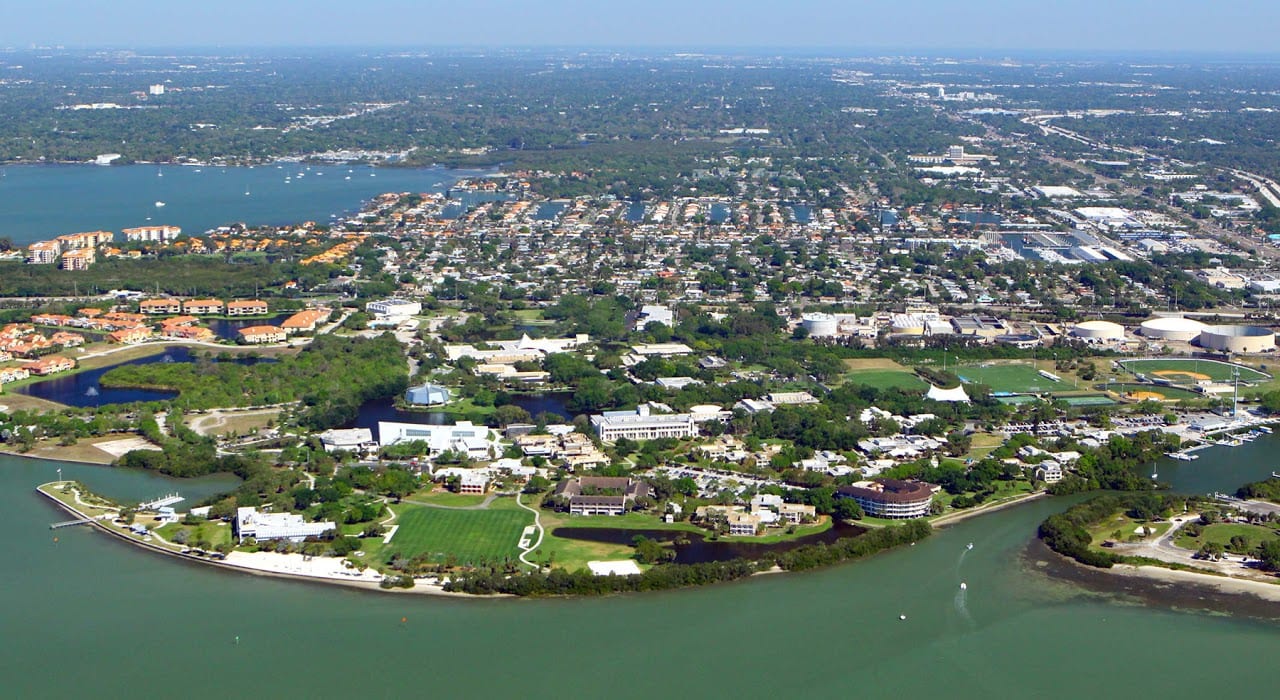 Our 188-acre campus is nestled along Boca Ciega Bay in south St. Petersburg, just minutes away from one of the country's finest beaches. Designated a Tree Campus USA by the Arbor Foundation, students, staff and faculty participate in sustainability efforts that aim to reduce waste, conserve energy and foster responsible environmental behaviors.
The mid-century modern architecture promotes interpersonal relationships. Sidewalks curve around ponds and outdoor learning spaces, faculty offices open directly outside or in common areas to encourage interaction with students, and some staff offices are located adjacent to classrooms.
Eckerd employees enjoy a generous and robust benefits package including:
16 paid holidays
Full-time staff members accrue 12 sick days per year, two to five weeks of paid vacation per year, and receive two personal days per year.
Full-time faculty members are eligible for paid parental leave and salary continuation.
Medical, dental, vision, and supplemental insurance plans with a significant portion of medical premium paid by Eckerd (domestic partner coverage provided).
Tuition remission at Eckerd for eligible dependents of the employee on a graduated scale based on service; access to the Tuition Exchange network.

A healthy work environment
A healthy work environment is important at Eckerd. The College promotes a healthy work-life balance for employees.