When is a mural much more than a large painting on a wall? When it's paired with performance art—such as music, drama, poetry or dance—that can appear on your phone while you're looking at the mural. And when all those art forms are specifically chosen to help evoke positive, hopeful feelings, they can improve mental health.
That is the essence of Murals in Mind, a project begun recently by the St. Petersburg Arts Alliance, a nonprofit organization that advocates, educates and supports the local creative community. "Art reveals the beauty of life, which is especially important when we experience depression, anxiety, loneliness and stress," explains Terry Marks, Arts Alliance CEO and originator of the idea behind the project.
"Murals in Mind brings our community of artists together to support and uplift wellness for all, because art heals. SPAA understands that Murals in Mind will not cure those who struggle, but it can be a public and daily reminder that there is hope, help and resources to provide a shift in thinking and action."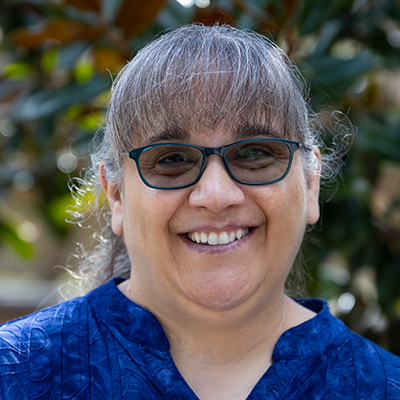 Paige Dickinson, Ph.D., associate professor of human development
Enter Paige Dickinson, Ph.D., associate professor of human development at Eckerd College, who also is a clinical health psychologist and a board-certified drama therapist who specializes in arts and medicine programming. She also co-authored the book The Drama Therapy Decision Tree (Intellect Books, 2021).
When SPAA officials were looking for a mental health expert to weigh in on their 12 selected SHINE Mural Festival murals in downtown St. Petersburg as well as the performance art paired with them, they turned to Dickinson.
"There are programs at a variety of locations, usually in large cities, that look at arts and healing," Dickinson explains. "This is the first one I had seen that looks specifically at using murals within a community that are already established, and to connect that with other artistic forms … music, movement, poetry … with the intent to bring healing with them. That got me really excited. I had never seen that before."
Dickinson says her role was "to make sure the project isn't going to create harm in any way, that the exhibits were not going to be triggering. This is not an experience inside a facility like you'd find at a museum. It's a community experience."
Dickinson was asked to sit down with SPAA staff to review the murals they had selected, "and it was like a training," she explains. "The way patterns or colors in a mural might elicit different emotional pulls that could be triggering to someone. It's about the story one might create from the image.
"Once they picked the murals and the art or music or poetry that went with them, I gave them feedback and suggestions. Is this poem a good match for this piece of art or this piece of music? With music, you have to think about tempo and key. Music in a major key tends to have a more positive response, while music in a minor key can trigger a sad response.
"We are working with people's feelings and emotions," Dickinson adds, "and for a nontherapeutic organization to understand that from the beginning and seek out a consultant to be sure they're using art in a positive and safe way for healing is amazing. It's a turning point in my profession. I give huge credit to Tiffany Ford. She had worked previously with creative arts therapists, as well as Terry Marks, who recognized the need to have a consultant come in."
Ford is SPAA's director of community advancement. She explains that SPAA was funded by the Community Foundation Tampa Bay and Love IV Lawrence initiatives to bring this mental health project to fruition. Viewers can stand in front of a mural or watch remotely and experience the merging of visual and performance art through a QR code or by using PixelStix technology on their smartphones. Videos can also be viewed on a tablet or desktop.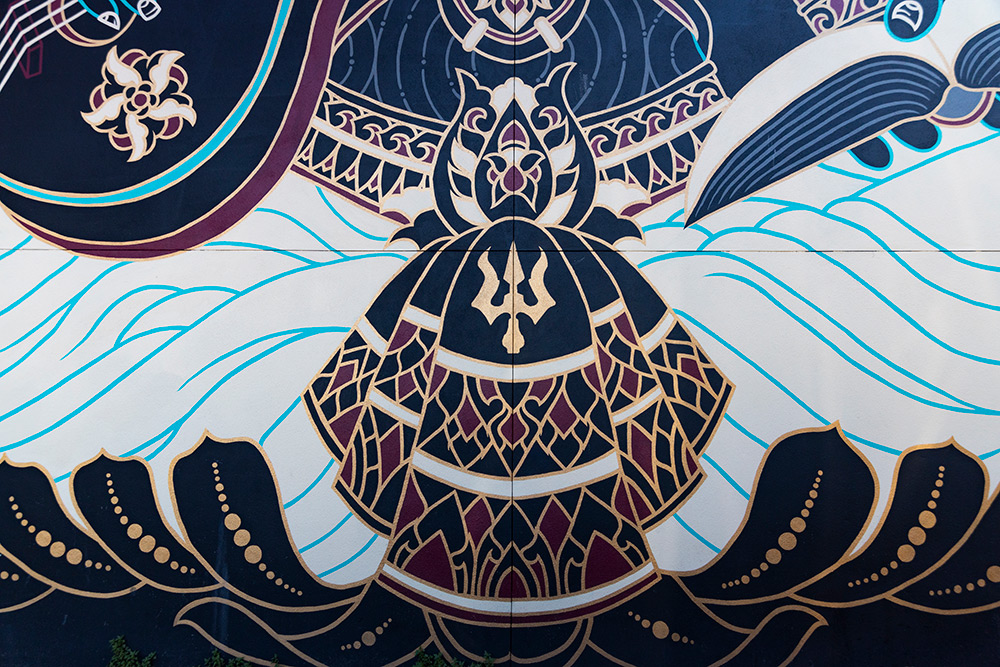 One of St. Petersburg's colorful downtown murals
Ford notes that SPAA recognizes that Murals in Mind doesn't serve as therapy, but when someone is having a particularly difficult day, sometimes reading, listening to music or absorbing art allows them to alter their mood or their emotion toward the positive. "It's not a complex idea," she adds. "But it's something that is a growing need."
SPAA's website points out that according to the Florida Department of Health, more than 407,000 Floridians were hospitalized in 2019 for mental/behavioral health disorders. Pinellas County alone had nearly 1,500 people who attempted suicide, with about 15% of those attempts resulting in death. In addition, more than 23,000 people in Pinellas County were hospitalized for behavioral and mental health issues that year.
But St. Petersburg is fortunate, Dickinson notes, to be home to SPAA, a large arts community, and dozens of small-business owners who are open to having their buildings showcase artwork. "You don't see that in a lot of cities," Dickinson adds. "There's a community here that appreciates art and the message of art. It's the good side of a perfect storm."