Rob Johnson and Carolyn Kitchings Johnson
When Rob Johnson '71 and Carolyn Kitchings Johnson '71 met at Eckerd (then Florida Presbyterian College), they bonded over a mutual interest in social justice.
That innate interest had been bolstered by their time in the classroom at EC/FPC, which occurred at the height of the Vietnam War and during the later years of the American civil rights movement. Carolyn liked Rob's sense of humor and friendliness; Rob appreciated her interest in history, specifically the history of the African-American experience that informed her views on civil rights.
"The fact that she was very committed to this broad inclusion really attracted me to her," Rob says of Carolyn.
Both Johnsons say it was critical to the success of their 50-year marriage that they never lost sight of the commitment to service and care for the world that served as their foundation. Carolyn made her career as a social worker working with people experiencing homelessness, people in prison, people with substance abuse problems, and with the elderly; and Rob found his calling as a nonprofit administrator who spent much of his career at the Atlanta Community Food Bank.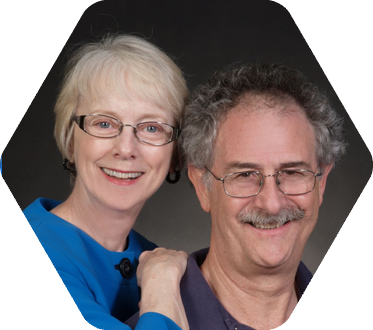 "Eckerd plays a large part in our understanding of that foundation," Carolyn says. "I think an important thing in our relationship from the very beginning is that we saw that service and trying to make the world a better place was critical."
Rob and Carolyn were married the week of graduation on campus by Rob's father, a Presbyterian minister. The ceremony was in a grove of trees across from the chapel pond, and the reception was on the patio of what is now Fox Hall, decorated by friends from their dorms (Beecher for Carolyn and Knox for Rob); the refreshments came from Publix.
The beginning of the Johnson's post-college story deepened their commitment to social justice and serving others. Rob was a conscientious objector to the Vietnam War, which required two years of alternative service working in a mill village in South Carolina near Greenville. They stayed three years and learned firsthand about poverty, race, and integration in the community.
"Both of us realized we needed to go back to graduate school and figure out what it really means to be change agents," Rob says. Three years at the University of Georgia helped them both along that path.
After they moved to Atlanta, where they spent their entire careers, the Johnsons were founding partners in the Open Door community, a Christian community where they lived and worked alongside the homeless. The Open Door also ministered to those in jail and prison, including people on death row. Their daughter, Leah, was born during the first year in the community. Rob and Carolyn say experiencing the world through Leah's eyes expanded their experience of service.
"She was, and has been throughout our lives, such a good person to blaze new trails and teach us new things," Carolyn says, adding that Leah gives back to her own community as an occupational therapist for public schools in Santa Fe, New Mexico.
Rob and Carolyn rose to leadership positions in the Atlanta nonprofit sector. Rob served as chief operating officer of the Atlanta Community Food Bank, creating a national model for food rescue programs that reduce food waste by getting extra food to people in need. Carolyn became a licensed clinical social worker and joined St. Jude's recovery center, a preeminent facility for addiction treatment, and later coordinated services at a senior living residence.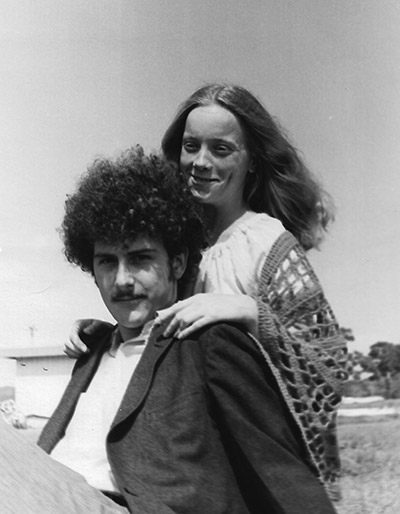 A photo of Rob and Carolyn on campus that was used on their wedding invite in 1971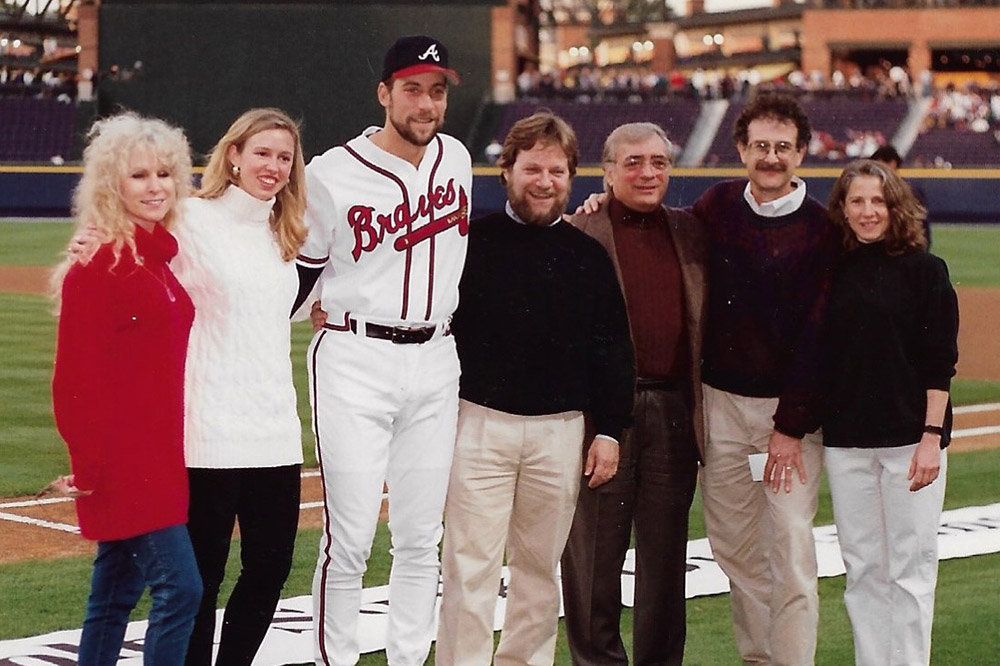 Rob (second on right) and his Atlanta Community Food Bank colleagues with long-time sponsor and pitcher John Smoltz (2010)
The Johnsons' Eckerd story is one of giving to the community, but also of giving back to the place that served as a key part of their foundation. As they began to have disposable income in recent years, they looked to support meaningful causes. After discovering a love of travel later in life, and watching their daughter have life-shaping experiences abroad in high school and college, they decided to direct a planned gift to Eckerd to add to the study abroad scholarship they had already endowed. As nonprofit veterans, Rob and Carolyn say they found Eckerd's work and future compelling.
"When you're doing fundraising, people tend to give not so much to specific causes, but to people that they really believe are doing a good job," Rob says.
"As we began to have some money, we realized that the passion that we've heard about the vision for Eckerd made it a very good place to put some of our money," Carolyn says. "Eckerd has been so meaningful for us."