The daughter of a university academic, Kaiya Waddell '06 had grown up thinking of higher education as a somewhat formal experience: brick walls, massive lecture halls and learning in classrooms.
That changed upon visiting Eckerd as a high school student, where she saw people longboarding to classes and connecting with faculty at Pitchers with Professors.
"Everything about it screamed a small, casual, cozy community where it's really OK to be your authentic self," she said. "Learning in a space where you don't have to be your most polished self is really appealing to me."
She connects many of her experiences from that point on to that desire for authenticity and informal, creative culture, including her career with social media giant Facebook/Meta. Kaiya says from the very beginning, her Eckerd professors encouraged her to think beyond the context of her own personal experience and broaden her perspective.
"It wasn't just history or humanities or social sciences from one orientation or worldview," she says. "It put me on a great trajectory for intellectual curiosity."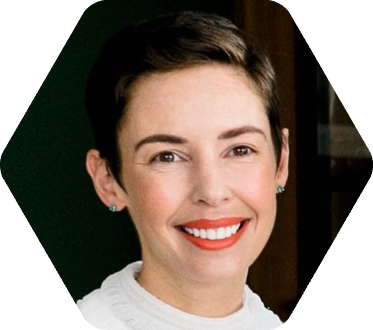 When she thinks back to her most transformative experiences at Eckerd, she recalls a study abroad semester in London. Her time there included an internship with Parliament, which she calls "one of the most outrageously wonderful experiences of my life." She was the only intern in the office of a member of Parliament, and her duties included helping brief him for the weekly "Prime Minister Questions" session.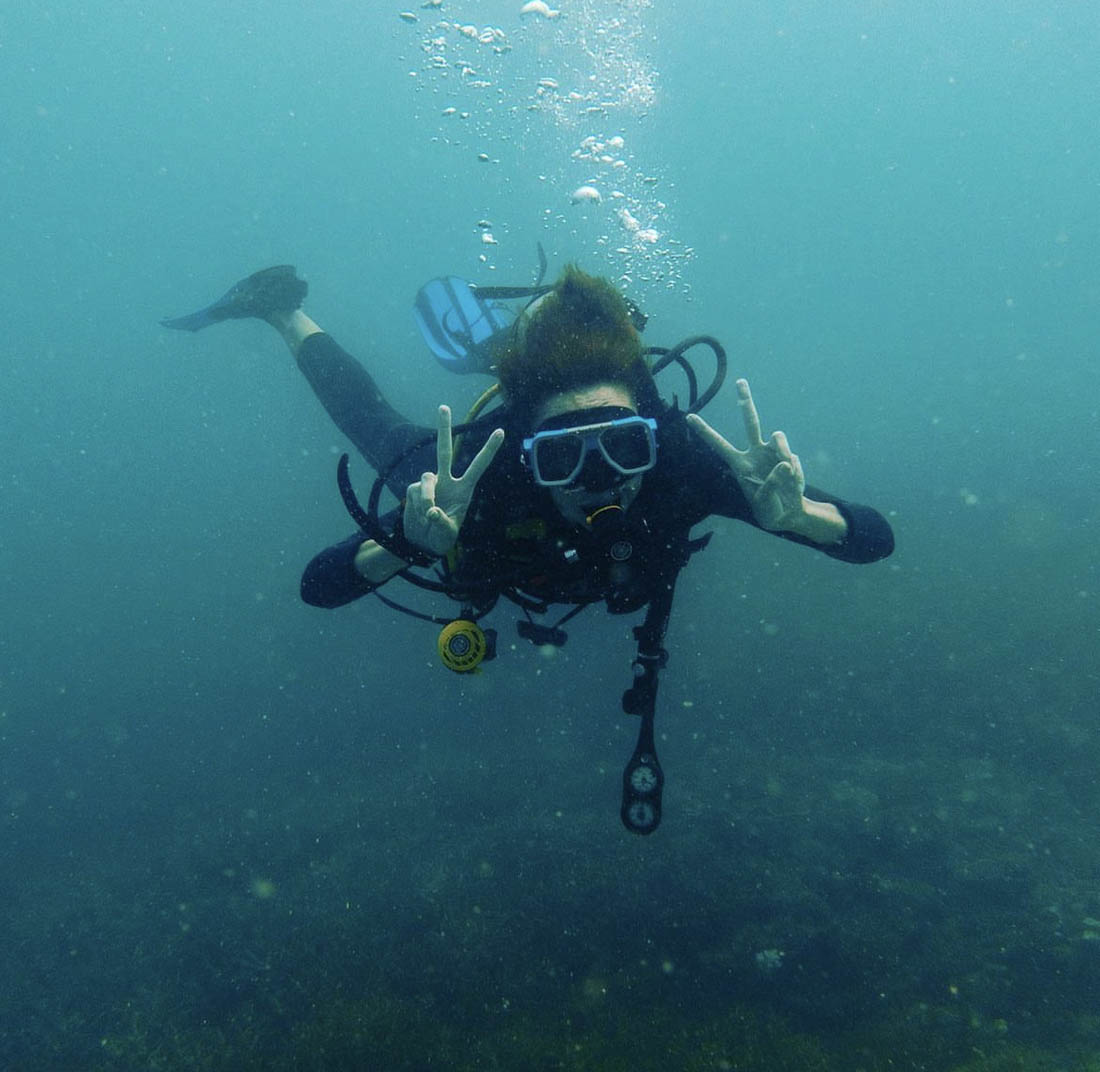 Scuba diving in the Philippines in July 2019
As she was getting ready to graduate with a degree in political science, Kaiya had received encouragement from friends and family to consider graduate school. Then, Professor Tony Brunello suggested she apply for a program with political action committee EMILY's List that sponsored college graduates to work on political campaigns for progressive candidates in battleground states. She worked for two state senate campaigns in Ohio during the midterm elections, and a few months later got a full-time job offer with EMILY's List in Washington, D.C., fundraising for the organization.
Her time in fundraising gave her an appreciation for the practical needs that organizations face, Kaiya says, and the importance of aligning her philanthropic giving with the things she valued. As an adult, Kaiya says she recognizes now the intention and effort it required for faculty to be so available to students. She says her philanthropy to the College results from a desire to give of herself in the same way. Today, she supports two scholarships for Eckerd students to participate in immersive global experiences.
"If I wanted this to continue to be something special, I needed to invest," she says of Eckerd. "For me, it didn't matter if it was $10, $100, or $10,000. Whatever I could do to invest in giving back and making sure the legacy lived on was really so important to me."
In 2012, she joined Facebook, where she was part of the company's first political partnership team in Washington, D.C., and later in New York. She worked on early efforts to drive usage of Facebook tools and solutions to the political ecosystem.
She found herself exhausted by the political cycle after the 2016 election, and also from the ways in which the technology had been abused by those pushing misinformation or looking to interfere in the democratic process. After working for Facebook's Chief Revenue Officer in California for a few years, Kaiya was ready to return to the political realm in a new way. She now works for Meta in Singapore as the Asia-Pacific Director for Government and Social Impact.
In her current role, where she meets with government partners to understand their challenges and needs, Kaiya has once again returned to her values of authenticity and accessibility. She says her benchmark question is, "how would you explain this technology if you were explaining it to your grandma?"
"That's how simple it should be for people to understand not just how to use something, but the potential of something," she says. "If we're not doing that, the technology will be biased toward the most industry-inside tech elite."
At Meta, Kaiya says a corporate belief is, "chances are, you're not the smartest person in the room," allowing employees to come from a place of open dialogue and humility.
"That sort of philosophy is something that I learned at Eckerd," she says. "You weren't rewarded for saying the most or raising your hand first or ranting your TedTalk."
From the professional to the personal, Kaiya says Eckerd has been a through line of her life from the time she stepped on campus. Her friends and faculty at Eckerd are still the people she turns to with big life questions, from career changes to deciding to become a mom.
She calls them "people who are like my personal board of directors—people who know you so well and the complex dimensions of you. They hold you accountable, they push you, and they're there for you unconditionally."