Sometimes what you're looking for really is right under your nose. Or in this case, just a 20-minute drive away.
Karin Musier-Forsyth was born in Dover, New Jersey, to Horst and Maria Musier, who immigrated to the United States from West Germany in the 1950s. Her family moved to St. Petersburg in 1967, and Karin grew up in the Isle of Capri neighborhood of Treasure Island, about 9 miles north of the Eckerd College campus.
She attended St. Petersburg Catholic High School, and when it was time to think about colleges, she wanted to look at schools in the South that were close to her home. "I visited Emory and Duke," she says, "but in the end I decided I was really impressed with Eckerd. I thought that being at a small liberal arts college was a lot better fit for me. And they offered me a nice scholarship.
"But the main thing was the feeling I got when I was touring the campus, and knowing that you get personal attention from your professors."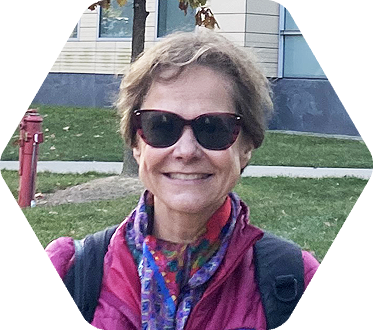 Thus began a remarkable journey, a three-decades-long (and counting) career that includes AIDS-related research, teaching, mentoring and advocacy for inclusion in the sciences.
After graduating from Eckerd with a degree in chemistry in 1984, Karin obtained a Ph.D. in biophysical chemistry from Cornell University and was an American Cancer Society Postdoctoral Fellow at the Massachusetts Institute of Technology from 1989–1992.
She joined the faculty at the University of Minnesota as an assistant professor of chemistry in 1992 and was named Merck Professor of Chemistry in 2003 and Distinguished McKnight University Professor in 2006.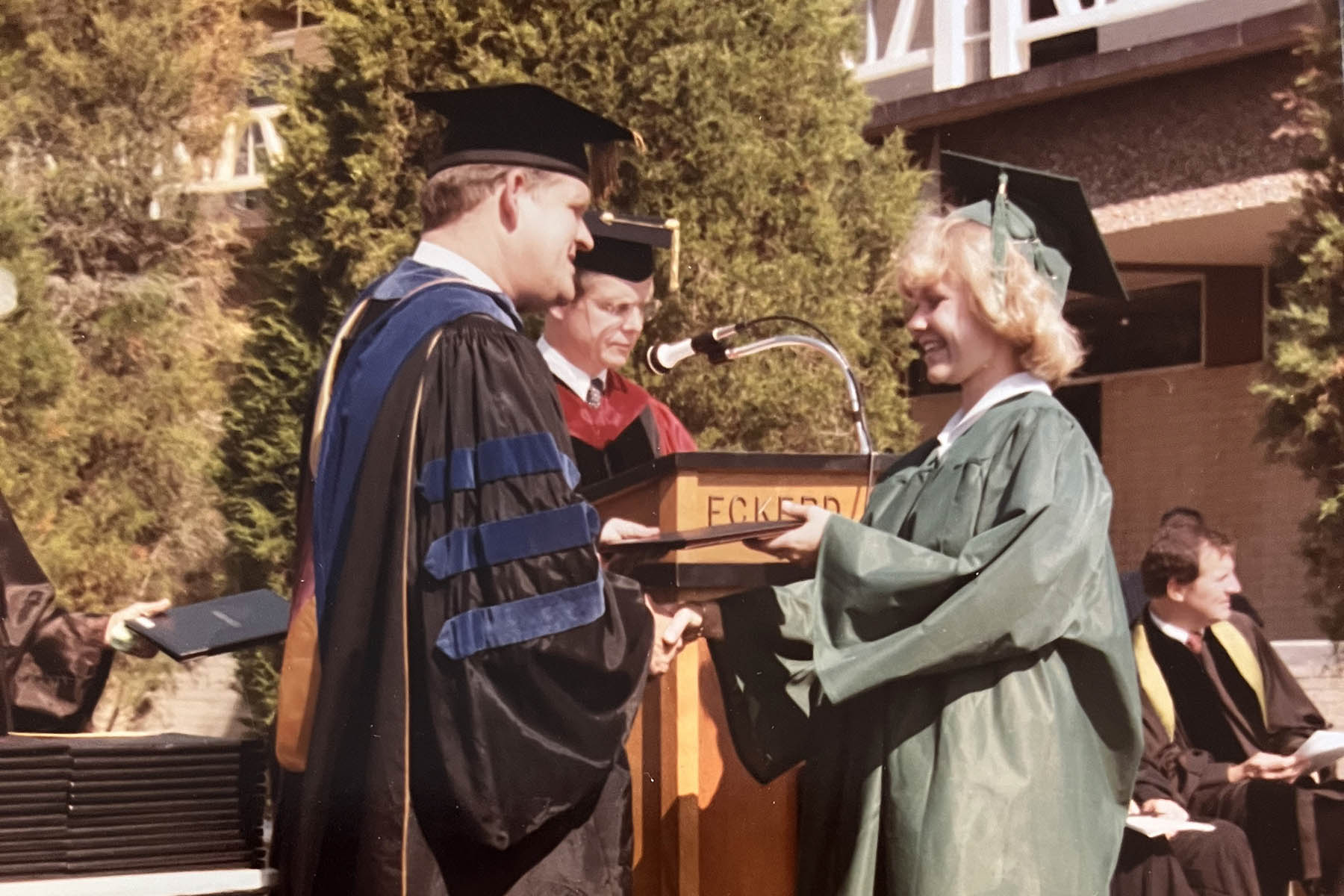 Karin Musier-Forsyth walks across the stage at Commencement.
In 2007, she moved to her current position at The Ohio State University, where she is the Ohio Eminent Scholar in Biological Macromolecular Structure and a professor of chemistry and biochemistry. Karin's husband, Craig Forsyth, also is a professor in the Department of Chemistry and Biochemistry at Ohio State. The couple has a son, Nicholas, who is beginning his first year at Kenyon College in Gambier, Ohio.
Among her professional accolades are the Camille Dreyfus Teacher-Scholar Award in 1996, the Pfizer Award in Enzyme Chemistry from the Biological Division of the American Chemical Society in 2003, and her selection as an American Association for the Advancement of Science Fellow in 2009.
In 2014 Karin was awarded Eckerd College's William H. Kadel Alumni Medal for Outstanding Career Achievement. She also was instrumental in the push to build what is now the James Center for Molecular and Life Sciences, which opened in January 2013. She was a featured speaker at Eckerd's first Science Symposium.
Karin currently serves on the Eckerd College National Advisory Council, a group of committed Eckerd alumni, parents and friends with demonstrated professional success who serve the College in the capacity of advocates and advisers.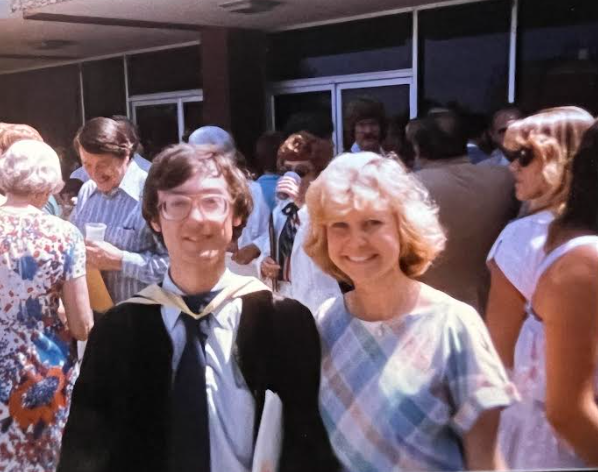 She stands with her undergraduate research adviser and physical chemistry professor Reggie Hudson at her Commencement ceremony.
Her time at Eckerd, Karin says, helped form what came later. She took advantage of study abroad opportunities in London and Vienna, as well as research experiences at Georgia Institute of Technology. She speaks fondly of her German professor, Kenneth Keeton, who was a founding Eckerd faculty member and took the group of students to Vienna. And her first-year mentor—Harry Ellis, Ph.D., professor emeritus of physics at Eckerd—"was a great professor and mentor. Actually, all of the chemistry and physics professors were remarkable. They really cared about the students and about me. For instance, they made sure I got into the grad program I wanted, and helped me do summer research at Georgia Institute of Technology."
Thirty-eight years later, she recalls their names: Reggie L. Hudson, Ph.D., professor emeritus of chemistry; Wayne C. Guida, Ph.D., professor emeritus of biochemistry; Richard Neithamer, Ph.D., professor emeritus of chemistry (deceased); and Alan Soli, Ph.D., professor emeritus of chemistry.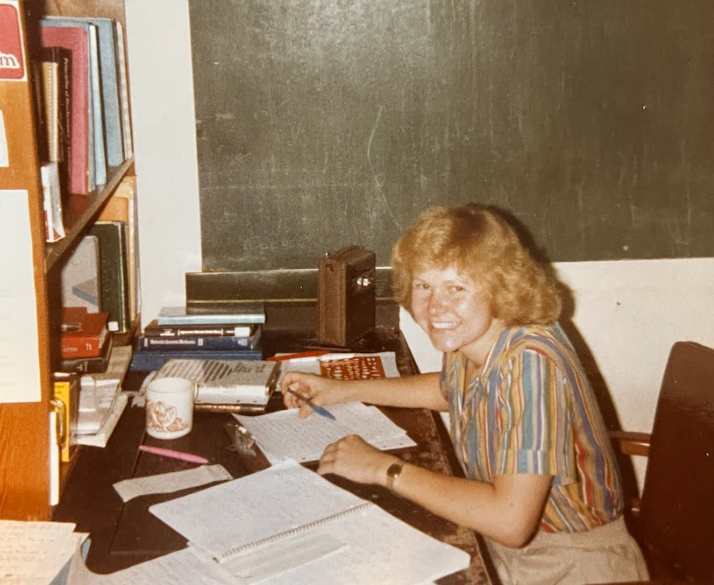 Karin Musier-Forsyth in the Eckerd "thesis office" at Eckerd
"I learned from them an appreciation for education, of lifelong learning. And how to interact with students. How being a role model can facilitate learning."
It was around the time that Karin graduated from Eckerd that the Centers for Disease Control first used the term AIDS, and later announced that the disease was caused by the HIV virus.
Today, members of Karin's KMF lab at Ohio State use a wide variety of biochemical, molecular biology, biophysical and cell-based approaches to answer questions focusing on RNAs and proteins that are involved in retroviral (HIV-1 and HTLV-1) replication and fidelity mechanisms that ensure accurate translation of the genetic code. She has published more than 200 peer-reviewed research articles, book chapters and reviews and has served as an associate editor of the Journal of Biological Chemistry since 2018.
"When I started graduate school, there were relatively few women in chemistry and physics," she says. "We had a class at Cornell that was about 25% women, but female professors were few and far between. We had one [female professor] when I started there, so we didn't have a lot of role models.
"But my Eckerd professors were so supportive, and that's a big reason why I'm in academics today."
The message wasn't lost; Karin has mentored 63 graduate students, 39 of whom went on to receive a Ph.D. and 12 of whom received a master's degree. She currently has two senior scientists, 12 Ph.D. candidates and six undergraduates performing research in her lab.
"That's one of the main things I enjoy about what I do," she adds. "I can train the next generation of scientists. It's the most satisfying thing about my career."
In her spare time, she enjoys walking her 8-year-old Samoyed, Lola; jogging; swimming; and skiing.