Making physics models that work in the real world
Physicists use mathematical models to create and fix mechanical, electromagnetic, thermodynamic and atomic/molecular systems. An Eckerd physics degree prepares students for this fascinating work in classes of fewer than 30 students. Graduates of our program go on to work in research and development, science, engineering, education, medicine, law, business and the military.
More attention from Ph.D.s
Introductory courses usually have between 20 and 30 students, while upper-level Physics classes have five to 10 students. This means better learning for everyone.
A student-run MakerSpace
Many physics students are leaders in the campus MakerSpace. They use what they've learned to lead activities for first-year students, Open Make Nights and weekend workshops.
Paid summer gigs
For one week every summer, select Eckerd physics majors get paid to show 140 middle-schoolers how to do things like make solar cells and silver glass.The week-long Summer Science Splash camp provides valuable experience in teaching.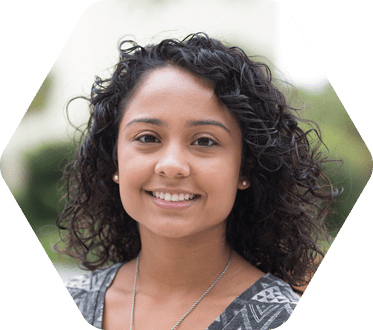 "I cannot stress more to new students how wonderful it is that a professor knows your name and your story. Eckerd supported me as an individual. This support allowed me to grow in my confidence as a learner and as leader. Dr. Cox mentored me throughout my Eckerd career. She recognized my potential and helped me through challenges I faced including applying to dual degree programs."
— Helena Hurbon, Class of 2018
This class explores modern quantum theory and relativity, including a comparison of classical and quantum results.
Electricity and Magnetism
Study electric and magnetic fields, AC and DC circuits, using Maxwell's equations. Includes an introduction to electromagnetic wave theory.
What can I do with a physics degree?
Accelerator Operator
Applications Engineer
Data Analyst
Design Engineer
High School Physics Teacher
Information Technologist
Lab Technician
Laser Engineer
Optical Engineer
Software Developer
Systems Analyst
Technical Specialist
Web Developer
Where our physics majors go to graduate school
Florida Institute of Technology
Georgia Institute of Technology
John Hopkins University
University of South Florida
University of Virginia
Where our physics majors go to work
Sign up for more about Eckerd and our physics program