Explore the central science in sunny Florida
We have chemistry to thank for so many things – from the bacteria-killing chlorine in our water to the semiconductors in our smartphones. Chemistry literally makes modern life possible. Earn a chemistry degree from Eckerd College and you'll be ready to take on the world, whether that means grad school or a career in industry or government.
A hands-on approach
Sharpen your lab skills by joining one of several research teams working in our well-equipped lab. You'll get experience with our 300 MHz Nuclear Magnetic Resonance Spectrometer, a piece of equipment most students don't touch until graduate school.
High med school acceptance
Nearly all the chemistry and biochemistry majors who apply to medical school are accepted. All of your Eckerd science and math classes count toward med school admission requirements. Liberal arts courses round out your education.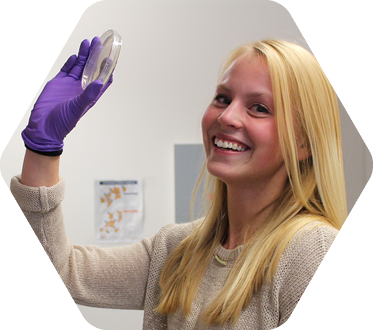 "The ever-encouraging Eckerd chemistry faculty continue to mentor me as I navigate my grad studies in toxicology. It was their dedication and genuine passion for teaching that facilitated the rigorous undergraduate education I received. They are a fantastic group of educators who are always willing to go the extra mile for their students."
— Kim Anderson '14
Graduate Student, UC Berkeley
Study the chemical processes that take place in living organisms. This course covers the structures, functions, and dynamics of proteins; the role of genetic biomolecules; and some metabolic cycles as related to the chemistry of these molecules.
In this class you'll learn how to answer two basic questions: What is this stuff and exactly how much of it do I have? Our food, drug and cosmetic industries rely on people who can answer these questions. Analytical chem is also vital for medicine, forensics and environmental stewardship.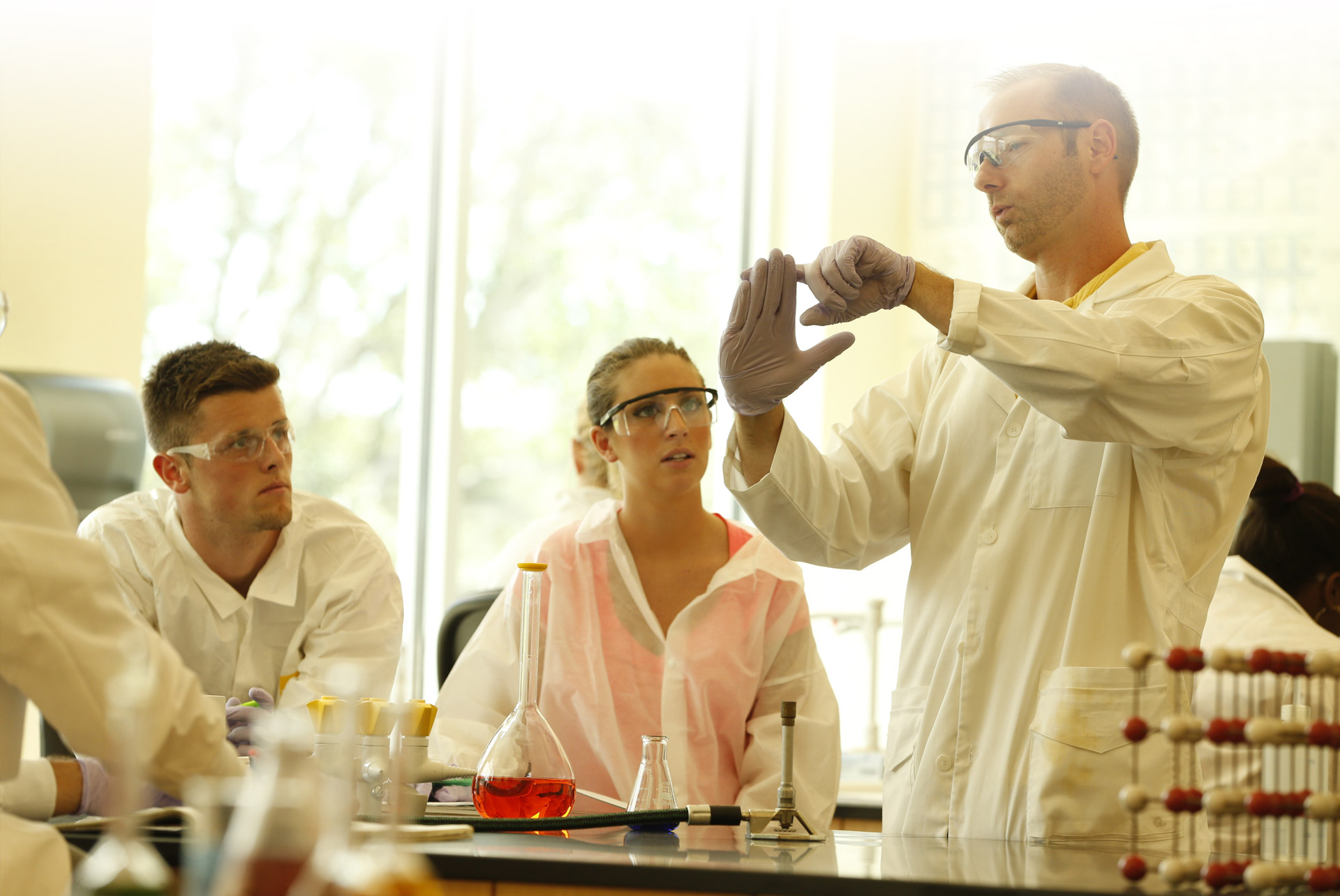 What can I do with a chemistry major?
Forensic Chemist
Medicinal Researcher
Industrial Chemist
Microbiologist
DNA Structural Researcher
Cosmetic Chemist
Doctor
Dentist
Pharmacist
Teacher
Scientific Publisher
Where our chemistry majors go to graduate school
California Institute of Technology
Cornell University
Duke University
Florida State University
Georgia Institute of Technology
Penn State University
Princeton University
Stanford University
Texas A&M University
University of California-Berkeley
University of California-San Diego
University of California-Los Angeles
University of North Carolina-Chapel Hill
University of South Florida
Yale University
Where our chemistry majors go to work
Sign up for more about Eckerd and our chemistry program.