Study the language of the soul
Major, minor or simply perform for pleasure
Music plays a key role in the liberal arts program at Eckerd College. Eckerd music students go on to work as teachers, church musicians, sound engineers and performers – we even have four well-known opera singers. But we also have doctors, investment advisors, physics teachers and tax attorneys among our graduates. So whatever your major, you're welcome in our classes, private lessons and ensembles. Because music belongs to us all.
Open ensembles
Concert Choir, Wind Ensemble, String Orchestra and other small ensembles are open to all students and require only a placement audition.
Compatible schedules
Music pairs nicely with management, computer science, communications, psychology, marine science and many other majors. You'll find few schedule conflicts between our required music courses/practices and science classes and labs.
Help with finances
Artistic Achievement Awards defray the cost of tuition for incoming students. We often waive lesson fees for students who are active in our ensembles.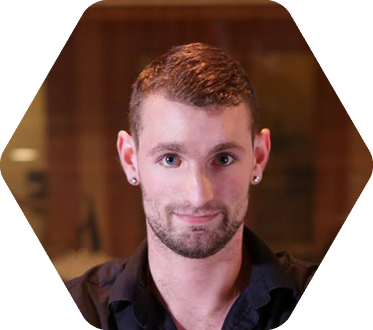 "The music faculty at Eckerd will do everything they can to give you the tools you need to make your dreams a reality. I could not have succeeded in landing a job at a major recording studio without their musical knowledge and support, and I will be forever grateful to them for everything they did for me during my time there."
— David Steren '15
Recording tech at Clear Track Studios and DJ
Wind players can join the Community Band; string musicians are welcome in the College Orchestra. Both can join chamber music groups, as can pianists and classical guitarists.
One recent student began by conducting portions of concerts in his first year, working up to conducting a professional orchestra his senior year. Ask your advisor to help plan an independent study that suits you.
Choose from 300+ destinations every year, including the London Study Centre with its world-class theatre scene. Members of the Concert Choir have also toured Britain, Italy, China and Spain.
Study Abroad Pics on Flickr
Music students give back in the way they love – by giving concerts at places like the local Westminster Suncoast retirement community here in Florida.
Service Pics on Flickr
Musical Ecology of New Orleans
Dip into the jazz, blues, R & B, funk and hip-hop of New Orleans. This class examines the effects of coastal geography and urban ecology on the music of the area.
Studies global music for ritual, work, play and introspection, with a focus on West Africa, Southern India and Indonesia.
Roberts Music Center features:
Practice rooms with Kawai pianos
Grand pianos, including two 9-foot Steinways in the recital hall
Two electronic music labs on campus
Extensive streaming collections as well as a large collection of scores, books and videos in the Armacost Library
Two Dutch-built Flentrop tracker organs
What can I do with a music degree?
Arranger or Composer
Arts Manager
Church Musician
Conductor
Instrument Builder
Music Librarian
Music Production Technician
Music Teacher
Music Therapist
Opera Singer
Recording Engineer
Software Designer
Where our music majors go to graduate school
Berklee School of Music
Binghamton University, SUNY
Florida State University
St. Andrew's University
USF School of Pharmacy
Where our music majors go to work
Beer Milkshake Podcast
Self employed singer-songwriter, filmmaker and improv comic
Sign up for more about Eckerd and our music program