3-week Autumn Term orientation
Our "Autumn Term" gives you time to adjust.
Many colleges squeeze their introduction to college life into three or four days. Not us. Our orientation lasts three whole weeks. You take one class, meet other first-year students and learn the ideas and habits you'll need for the next four years.
The professor who teaches your Autumn Term class will be your mentor throughout your first year. Along with your upperclass Peer Mentor, he or she will guide you through this first important year.
A lot of colleges ask you to read a book before you report to campus. But here, you actually get to meet the author—we're talking well-known personalities, artists and scientists like New York Times columnist Charles M. Blow or Pulitzer Prize–winning author Sonia Nazario—as part of our speaker series.
Peer mentors like Meredith MacQueeney '19 help you learn the ropes. From course registration to finding new hangouts, they're always around for free advice.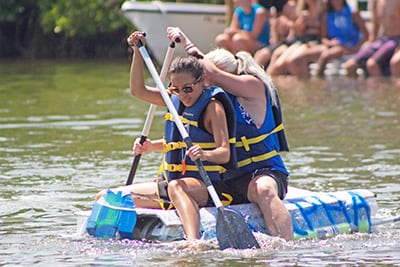 Not all the fun happens in class. The annual Kon Tiki raft race requires you and your team to build a raft out of cardboard, duct tape and PVC pipe—then race it on Boca Ciega Bay.

"Tonight you begin a new season of your lives. You enter the educated world, to take up your 'proper duties'—and you do so not simply to earn a degree, but to construct a meaningful life, to prepare for the service and leadership your country and your world impatiently await."
-Donald R. Eastman III, President, Eckerd College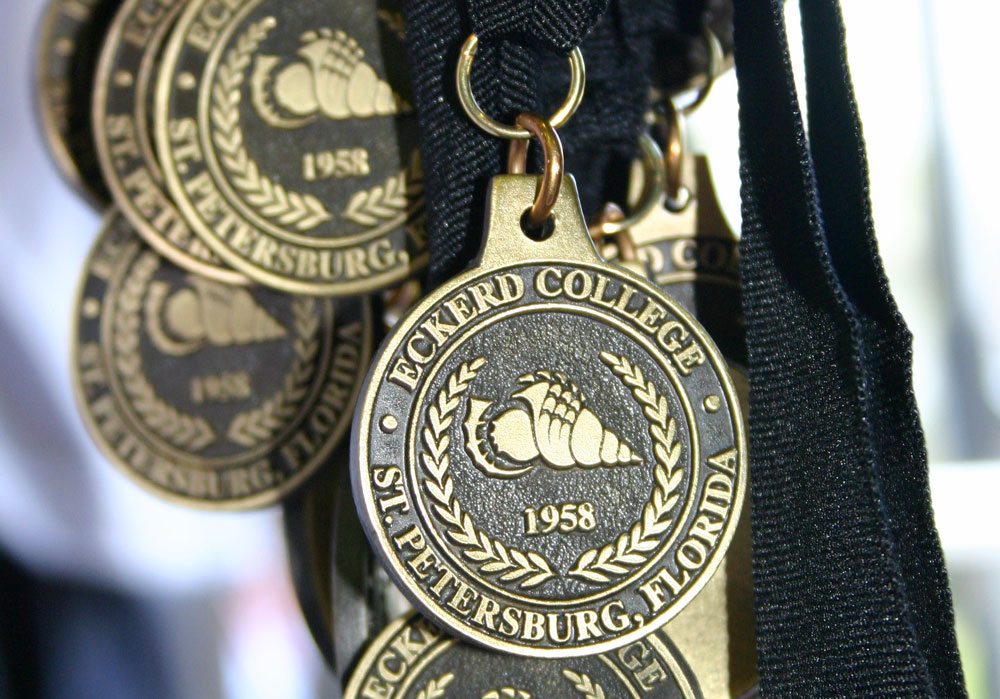 New students are presented with a medallion emblazoned with the Triton shell. Generations of Eckerd students have received this medallion as a welcome into the company of scholars. It serves as a reminder of the accomplishments that earned students their place in the Eckerd community and as a symbol of hope for all that is to come.