A global mindset through inclusive practices
Eckerd College provides a safe and brave space that educates and inspires students, staff, and faculty of all backgrounds to spark critical conversations, break boundaries, and challenge stereotypes through enriching and intentional programming, events, and training.
A positive campus climate
Our Cultural Council works hard to create programming for all students on campus and promote a safe and positive climate that is accepting, respectful and welcoming of students of all identities.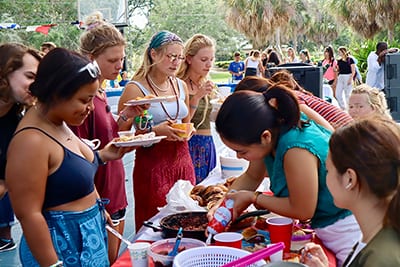 We encourage students to share and value their diverse backgrounds.
Our Cultural Council consists of various student organizations:
Enrichment through intentional programming
Our College Program Series and academic coursework seek to enrich the Eckerd community with ample opportunity to deepen the conversation on inclusivity, diversity, power and oppression.
International Coffee Hour
Real Talk Tuesday
LatinX Heritage Month
Black History Month
Pride Week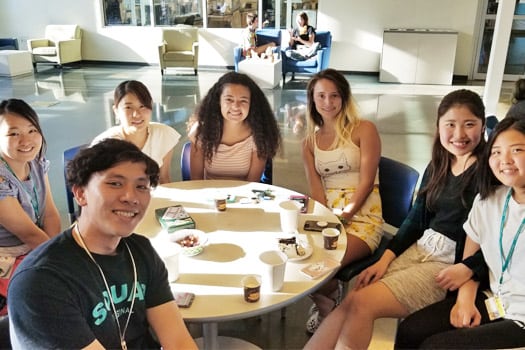 A larger, diverse community in Tampa Bay
Eckerd is not an island. We're proud to call St. Petersburg, Florida our home, a city that understands the importance of diversity. For example:
Faculty, staff and students receive training to support our initiatives to maintain an inclusive community. Trainings include, but are not limited to:
BaFa BaFa: a cultural simulation game that builds awareness of how cultural differences can impact us and others
Barnga: a cultural simulation game that encourages participants to critique assumptions and operate effectively using cross-cultural communication
Intercultural Development Inventory (IDI, LLC)
Microaggressions
Safe Zone Training (LGBTQ+ training)
Social Identity Development
We also create trainings based on the needs of the campus or any other organization that approaches us. If interested in working with us to bring a training to your organization, reach out to us at inclusion@eckerd.edu.