An American college with a supportive environment
International students excel academically with the added support of individual faculty mentors, peer mentors and the dedicated International Student Services staff. They receive all the guidance they need to adapt to a new lifestyle at a liberal arts college.
Staff support
Questions about American culture? Health insurance? Finding a job or updating a visa? International Student Services is here to help!
Olivier Debure
Director of International Student Services
Fox Hall
727.864.7678
debureoc@eckerd.edu
See where our international students come from
Join students from all over the world and the U.S. who value inclusivity and promote a community based on respect. At Eckerd, you can be who you want to be.
Our Class of 2022 students come many countries including Australia, Bahamas, Brazil, Canada, Cayman Islands, Germany, Hong Kong, India, South Korea, Spain, Switzerland, United Kingdom and Uruguay. The average distance from home for our students is over 1,000 miles.
Meet Aya Matsunaga '16 from Japan

Explore your interests with new friends
Of course you can study any of our 40 majors. But learning occurs outside the classroom as well. You're from Germany and like rugby? Join the rugby club! You're from Thailand and love cooking? Join the EC Eats club! You're from India and love growing veggies? Join the garden club! The list of student organizations goes on. Have a different interest? Create your own club!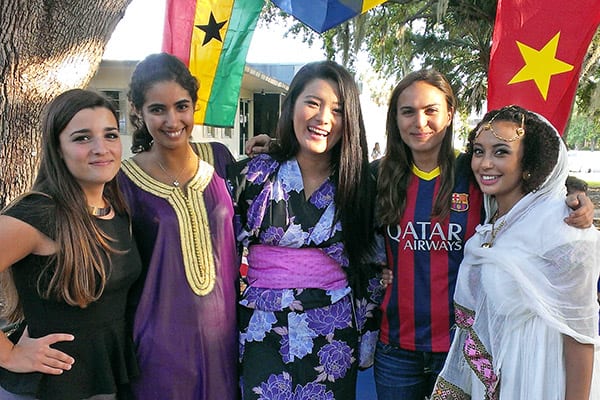 Share your culture with other students
Students from Puerto Rico showcase the culture of their island.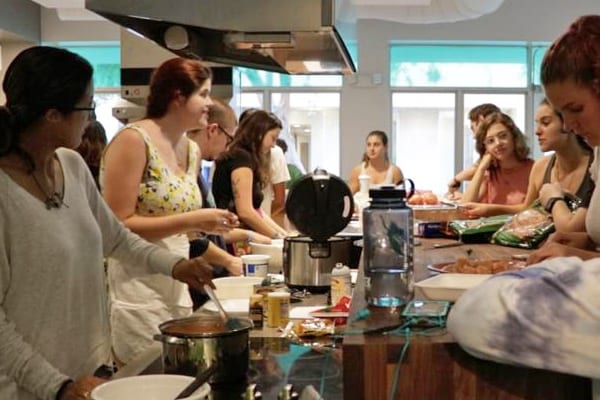 Students get together regularly and cook food from international cuisines.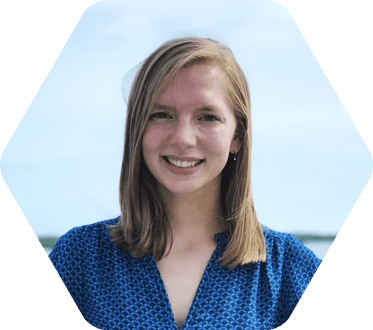 As an intern for the Eckerd College Dolphin Project, I have gained valuable experience in conducting research on bottlenose dolphins in Tampa Bay. For the past two summers I completed internships at other institutions and at Eckerd. Besides being a marine science tutor and a lab Teaching Assistant, I am also a resident advisor and an ambassador which allowed me to interact with diverse groups of people. Eckerd has given me invaluable experiences through on-campus involvement.
– Eva-Maria Bonnelycke '19 , Denmark, Marine Science major