2-course "Human Experience" sequence
Prepare to have your mind blown
Human Experience is a two-course sequence all new students take their first year at Eckerd.
The fall course tackles big topics like justice, power and freedom, exploring the spaces between what is and what could be.
The spring semester asks you to step outside your own culture and begin your journey toward informed global citizenship. Consider it your introduction to the liberal arts.
We tie it all up for you in a senior-year capstone course. It's a great time to see how far you've come.
They come to recognize of the global context of our lives
They develop empathy and the ability to understand others through their perspective
They gain exposure to the arts, science and the humanities
They grapple with big questions: What is justice? What is truth?
Critical thinking
Writing excellence
Oral communication
Informational literacy, including information technology
Integration of knowledge and disciplines
Students engage some of the influential works and ideas of Western civilization in a conversation with important works of non-Western civilizations.
They also listen to voices that have often gone unrecognized in traditional Western Civilization courses.
World citizenship
To be liberally educated means to be able to examine your own life, consider yourself a citizen of the world and understand what it might be like to walk in someone else's shoes.
Direct from the source
While many colleges assign summer reading to first-year students, we bring the author to campus to talk with you and your classmates. You ask your own questions and get answers directly from the source.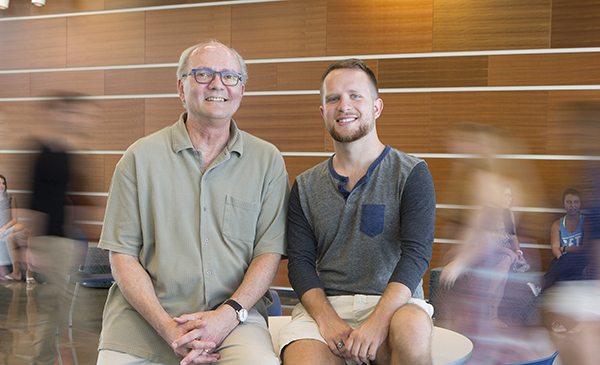 Faculty mentors
Your Human Experience professor will be your mentor throughout your first year. You'll see each other weekly, both formally and informally. You'll be surprised how easy it is to get help when you need it.
The Class of 1968 Distinguished Visiting Scholar Endowment funds a program that brings a renowned expert to Eckerd's campus to lecture, discuss pedagogy, and meet informally with faculty and students.
The individual's work is assigned as reading to first-year students in the Human Experience course and he or she gives a public address as well as class lectures.
Scholars are chosen who will enrich the general education program and reflect the College's global, environmental and service values.