Keep Eckerd green with our campus sustainability programs
Our campus is a living, breathing classroom that teaches and inspires us every day. It's only natural for us to nurture and protect it through conservation efforts like:
A Yellow Bike program recognized by the National Wildlife Federation that reduces auto use on campus. A White Bike program lets students reserve a bike to take off campus for up to five hours.
Cooling the James Center with wastewater rather than toxic coolants. The Center holds LEED Platinum certification.
A solar array that produces enough energy to power two buildings.
Building a LEED-certified residence hall using environmentally sound materials and methods.
Orienting the Center for Visual Arts to minimize heat load created by intense sunlight and using fritted glass for its south-facing windows.
Sign up for a daily shift with our campus recycling program
Buy an eco-clamshell for your to-go meals and help keep Styrofoam out of our landfills
Grow and harvest edible plants through our community garden club
Help plan the annual Environmental Film Festival
Support our Tree Campus USA designation and Green College ranking
Eckerd College is committed to fostering sustainable behavior on the college campus.
Students, faculty, and staff are encouraged to participate in a variety of sustainable activities. From the Earth Fest held each spring to the annual Environmental Film Festival, the college community is engaged through environmental awareness and education.
Scubi Jew is dedicated to educating students and actively doing our part to repair the damage done to our oceans, rivers and lakes, and the creatures that live in them.
We are an organization built to pursue conservation awareness and conduct independent research throughout Florida.
We try to get students out and active off campus, through skydiving, kayaking, camping trips, hikes, snorkel trips, surf trips, rock climbing as well as a variety of other activities.
Twice a week we collect the food that Bon Appetit doesn't serve and donate it to a local organization called FEED St Pete run by the Pinellas Community Church.
A small group of selected students that work on sustainability issues around campus.
Work with local and national environmental campaigns and educate students through volunteer work and field trips.
Beekeeping club aims to engage students in alternative and unique forms of Environmental Stewardship.
Promote a lifetime of outdoor stewardship and cause the Eckerd Community to think critically about their role as environmentally conscious citizens.
Dedicated to helping students in marine science, policy, or environmental studies develop professional skills and learn what job opportunities are available for people in these fields.
A student-run and managed organic vegetable garden growing a mix of perennial and annual herbs, greens, and vegetables along with a young orchard, which includes bananas, mangoes, citrus, mulberries, guavas, and more.
There are a variety of strategies that Eckerd College employs to promote waste reduction. These include the recycling and composting programs, water bottle filling stations, reusable EcoClamshells at the cafeteria, and the Trash to Treasure project. The college population is encouraged to conserve materials and recycle.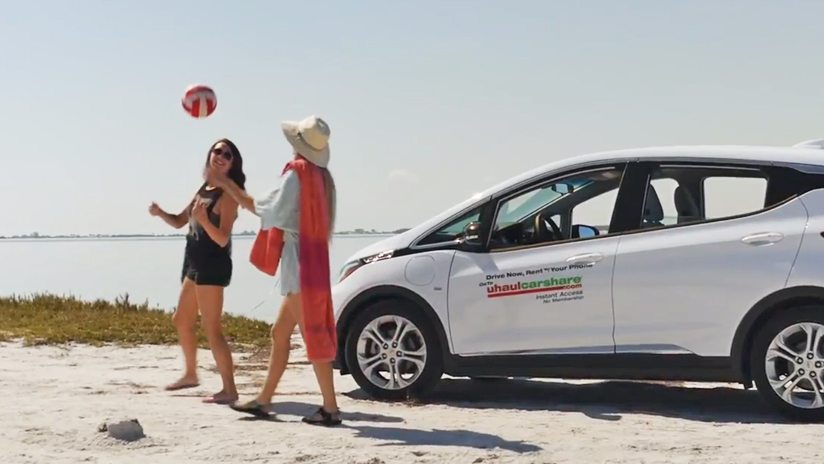 In 2007, President Eastman signed the American College and University Presidents' Climate Commitment. Since then, we track greenhouse gas emissions and reduce energy use. In 2013, solar panels were installed as part of the 50 kilowatt solar photovoltaic array on top of our Environmental Studies building.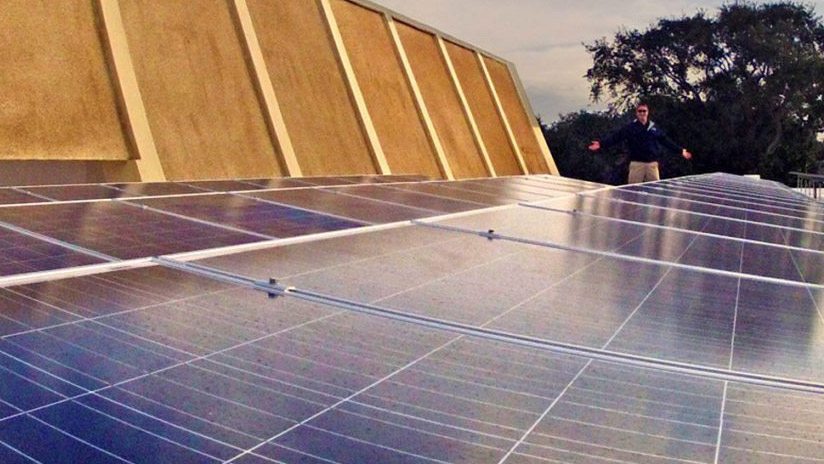 "Eckerd solidified my direction. Since graduating, I've worked at Egmont Key alongside the U.S. Fish and Wildlife Service and at the Florida DEP as a Bio-technician Intern and Park Manager Assistant. After earning my Master's degree in Environmental Management and Sustainable Development, I served as the Sustainability Assistant for the City of Oldsmar, Florida. For the City of St. Petersburg, I co-led a project which secured $130,000 for a 42 kW parking lot solar installation and worked on policy development, solar power economics and energy efficiency programs that launched a successful solar co-op. Currently I serve on the Suncoast Sierra Club Executive Committee."
— Peter Killeen '11
Sustainability & conservation management professional, Two Trails Inc.
More Sustainability at Eckerd