At Eckerd, you get your own faculty mentor to help you map out a personal 4-year plan that can easily include study abroad, an internship (or two) and independent study on a topic you choose.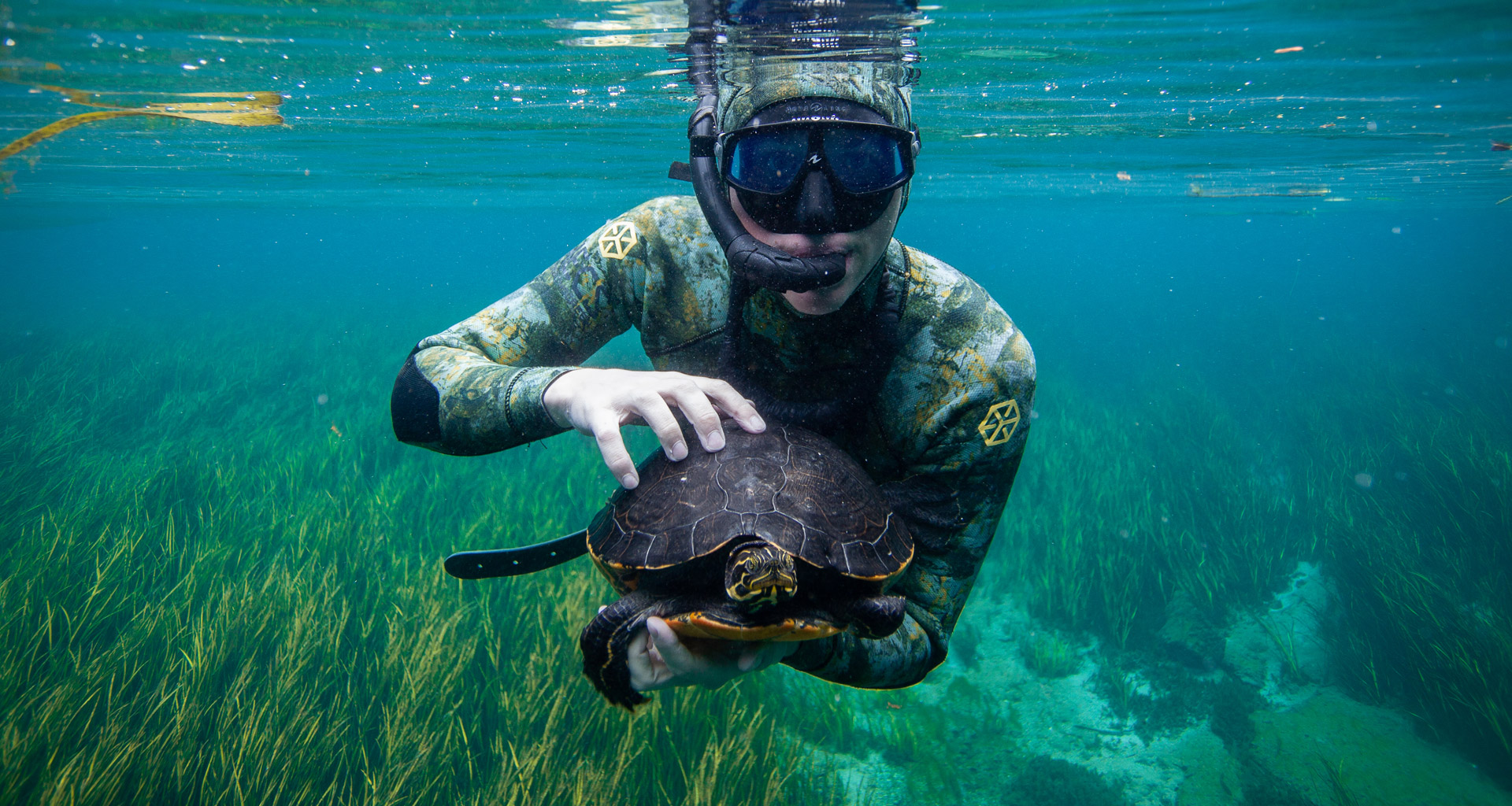 There was one thing Bill Hawthorne was certain he wanted in a college.
"I knew I was interested in research from the beginning, so I wanted a place where faculty work with students," says the biology major and psychology minor from Okemos, Michigan. "That ruled out a lot of large universities."
Bill found Eckerd, and he found a kindred spirit in Assistant Professor of Biology Jeff Goessling, Ph.D.
"We took a field trip to the Orianne Center for Indigo Conservation. I had already been a kid in love with snakes, and seeing this conservation effort on behalf of the eastern indigo snake motivated me to do research with them. My research is looking at how parasites affect their immunities and how their bodies mount responses to the infections."
Bill and Dr. Goessling have published research together—with Bill as first author—in Copeia (now called Ichthyology & Herpetology), the scientific journal of the American Society of Ichthyologists and Herpetologists.
"I met Bill in my very first session of my very first class at Eckerd, and he has been a critical piece of developing my research lab at Eckerd," Dr. Goessling says. "Bill has grown from a consumer of knowledge to a first-class producer of knowledge, and I am proud of the colleague he has become."
When Bill isn't publishing, serving an internship at the American Museum of Natural History in Washington, D.C., or working with Eckerd faculty in the Natural Science Summer Research Program, he waterskis or plans activities as president of the College's Herpetology Club. He also found another passion to pursue here.
"I love Eckerd because of its location," Bill says. "One of my other main passions is photography, so I get to travel a lot and see many amazing animals and habitats in Florida. I wanted someplace to be outside looking for animals to photograph all year long."
Bill aspires to land a job in research.
"I definitely want to stay in the world of research. I really love it."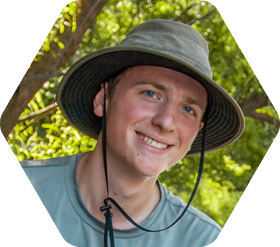 Bill Hawthorne '21
Major: Biology
Hometown: Okemos, MI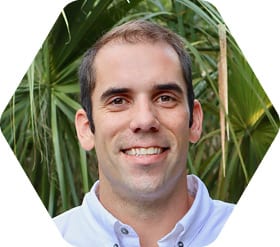 Dr. Jeff Goessling
Assistant Professor of Biology
Mark Yamane was always interested in marine life but hadn't found a focus. He also had an interest in computer science and zero experience.
"My choices were between Eckerd and a big state school, and I had never done any computer programming," he admits. "I knew there would be little opportunity to double-major and that I wouldn't have the same research opportunities as an undergraduate in the other school, so Eckerd was the better option."
Pursuing research with his faculty mentor showed him that his passions weren't in competition.
"What's unique about studying computer science or data science at Eckerd is that we work a lot with faculty in the animal- and environmental- based sciences," explains Assistant Professor of Computer Science Michael Hilton, Ph.D., Mark's mentor and research adviser. "The opportunities for our students who love nature are really bountiful."
Campus research assistantships in microplastics and dolphin acoustics led Mark to earn the prestigious National Oceanic and Atmospheric Association Hollings Scholarship—which offers sophomores up to $9,500 a year and a federal research internship—along with a Barry J. Goldwater Scholarship, which provides a $7,500 scholarship to juniors majoring in the sciences.
When he's not playing with the Eckerd College Steel Drum Band, he's in the lab with Dr. Hilton working on an algorithm that detects dolphin whistles recorded in the wild. "We teach you skills," Dr. Hilton says. "Only you can discover the exact commands in the exact sequence to make a computer do what you want it to do."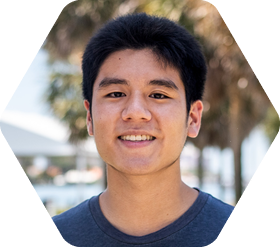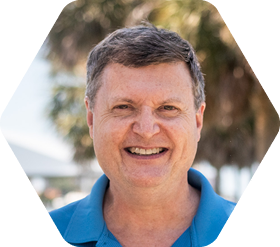 Dr. Michael Hilton
Assistant Professor of Computer Science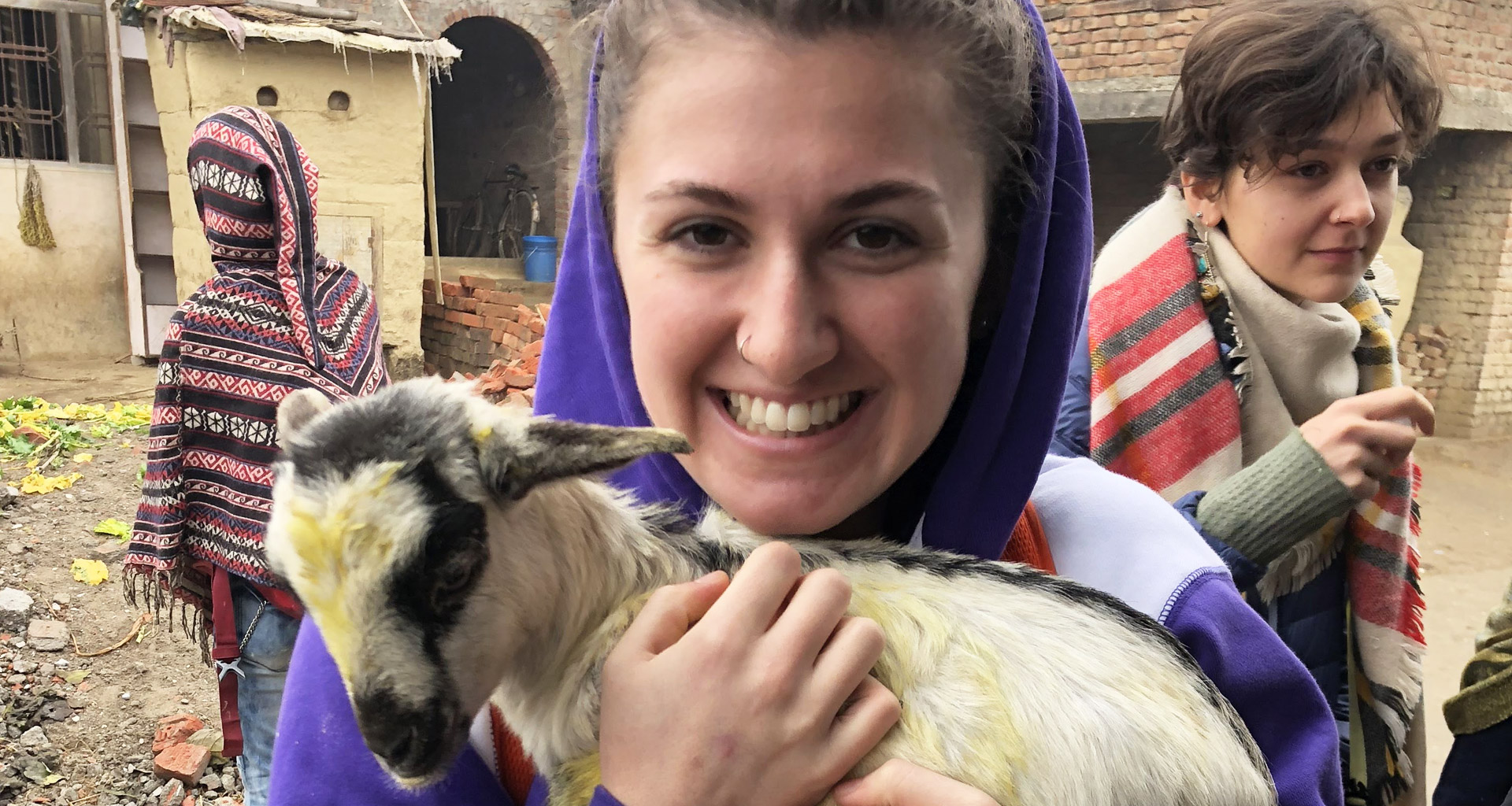 Leah Totman wants the young women she met in Nepal to have options.
"Education in Nepal for women is still not equal," says Leah, who studied there and in India with Associate Professor of Religious Studies Amy Langenberg, Ph.D. "Men tend to be educated, and women tend to drop out of school to get married, and they don't get to pursue careers," Leah says.
She worked with students in Nepal through Girl Reports, a nonprofit organization based in Tampa that empowers young girls by developing writing and publishing skills. "That trip has caused a domino effect in my academic life at Eckerd and contributed to my choosing a gender studies major." Leah continued to work stateside with Girl Reports as a publication and media intern.
"Leah and I share a thirst for thinking about and addressing gender inequality and challenging the power structures that support it," says Dr. Langenberg. "She was very moved, as I always am, by the community of young women she met in Lumbini. … To form friendships with them, learn about their lives and then follow through with the Girl Reports internship after returning."
As a sophomore, Leah was selected for the Donald and Christine Eastman Citizenship and Leadership Program, which provides talented, entrepreneurial, intellectually curious students with a $10,000 grant to pursue their goals.
"My top choice for study abroad is Colombia to do a one-month immersion and service-learning program," says Leah, who aspires to pursue graduate school in gender studies. "I hope to teach at a school like Eckerd one day."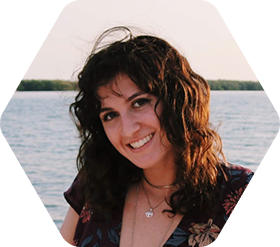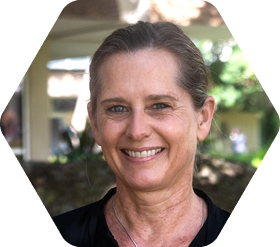 Dr. Amy Langenberg
Associate Professor of Religious Studies
Corinna Scala developed a passion for art during her childhood in Italy.
"My favorite period of art is the Baroque," she says. "I absolutely love the Godly nature of it, the over-the-top abundance of imagery, luxury, gloriousness and dramatism."
But she never thought of art as a career, until as a new student at Eckerd she took Art of the Western World. The rest is (art) history.
"Corinna's eyes light up and her excitement is palpable when we talk about art," says her mentor David Gliem, Associate Vice President for Strategy and former Professor of Art History, who encouraged and supported Corinna's interest as it morphed into her life's ambition.
"I decided I had to follow my passion. Professor Gliem has been with me every step of the way, since sophomore year when I took 19th Century Art," she says.
"We spend hours talking about what I'm doing each week, my classes, my aspirations and life in general."
At internships with the Museum of Fine Arts in St. Petersburg and The Ringling Museum in Sarasota, Corinna felt and touched history, cataloging art objects, preserving and archiving a collection of 200-year-old newspapers, and digitally preserving film and other artworks.
On campus, Corinna was a Resident Assistant, a member of the Ethics Bowl team, and president of both the EC Queer-Straight Alliance and EC Eats, a food culture club. She also studied abroad in Madrid, where she took art history classes in Spanish and immersed herself in the culture.
She is off to The Courtauld Institute of Art in London to earn a master's degree.
"My dream is to travel around the world taking photos of and digitally preserving artwork for future generations."
Dr. David Gliem
Associate Vice President for Strategy and former Professor of Art History