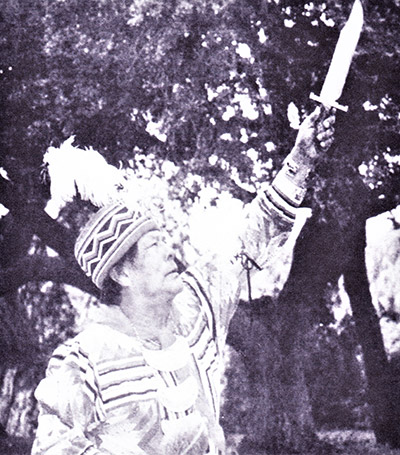 Bobby Henry, a medicine man with the Seminole, blesses the grounds of Eckerd College as part of the Discover Native America festival in 1999. Photo by Gary Rings.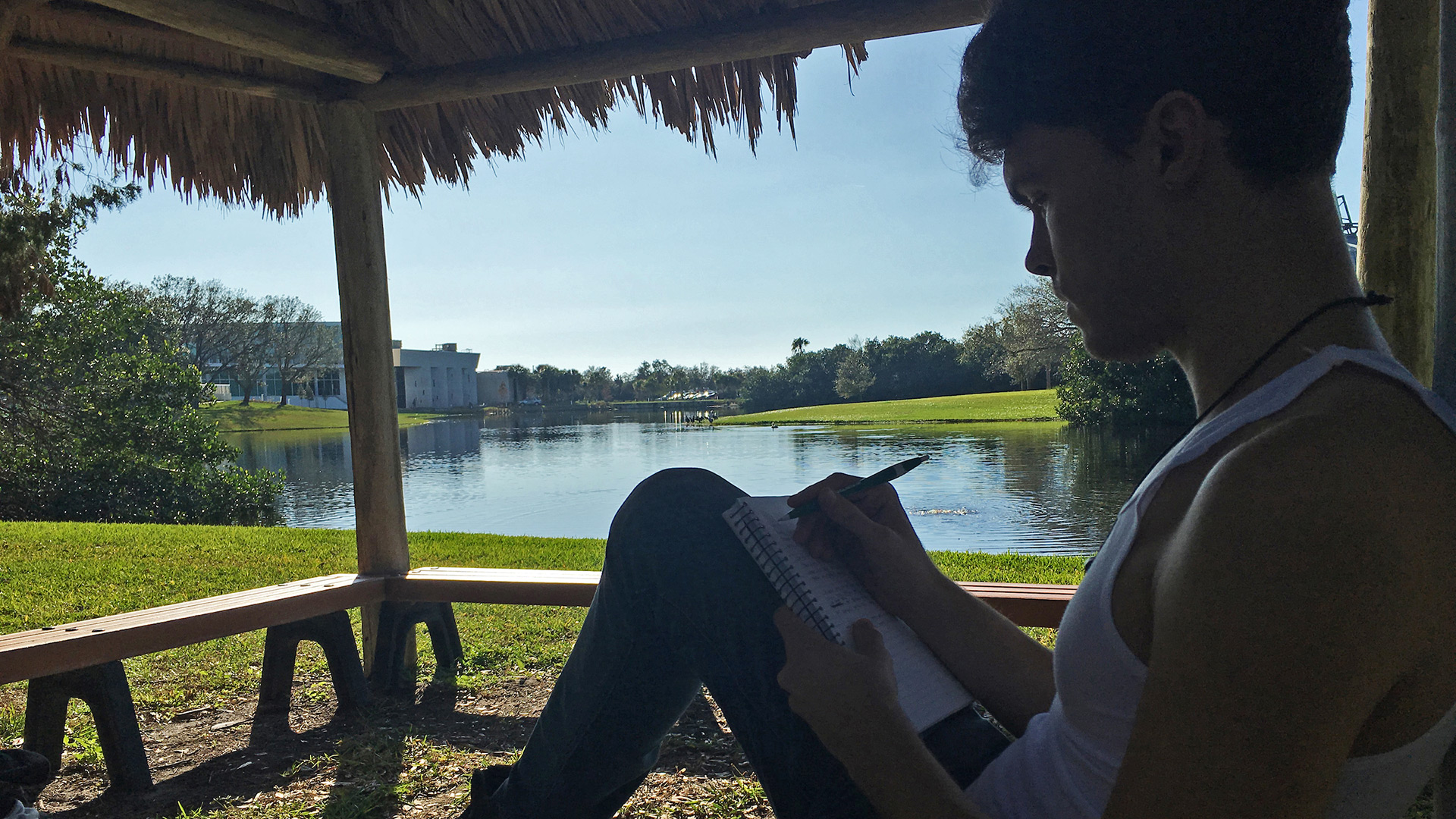 Chickees create spaces for reflection, learning
To create the chickees on our campus, Seminole Tribe members cut 3,600 fronds at Brighton Seminole Indian Reservation near Lake Okeechobee and hauled them to campus to install.
"Chickee" is the word that the Seminoles use for an elevated house constructed of palmetto leaves and cypress-log stilts. During the early 19th century wars with the U.S. government, the Seminoles built chickees as temporary shelters. Many Seminoles were forcibly removed to Indian Territory, but a large number fled to the Everglades and formed the basis of the contemporary tribe. The Seminoles are the Unconquered People. After the wars, they adopted modern housing, but they have never forgotten their ancestors' courage, fortitude and struggle to survive. They proudly continue the traditional construction of chickees.
Today, chickees still stand along Fox Pond, in the heart of campus next to Hough Quad. The four built in 1999 were refurbished in 2010 and must be refurbished about every eight years.. Faculty teach outdoor classes under or alongside the chickees, and students often use the open-air spaces for quiet reading, meditation and relaxation.