Community Based Programming
Service-Learning on the local, national, and international levels
Alternative Spring Break
The Eckerd College Office of Service-Learning offers students, staff, and faculty the opportunity to propose and develop Spring Break Service-Learning Trips (see below). These trips travel both domestically and internationally, and focus on a variety of service causes and issues.
Autumn Term: Into The Streets
Autumn Term serves as a foundation for incoming first year students embarking upon their educational journey at Eckerd College. During Autumn Term Eckerd College freshmen have the opportunity to participate in a three-day Into the Streets service program and work with agencies in the Tampa Bay Area to perform meaningful service work
Weekly Programs
The Office of Service-Learning offers weekly Service and Celebration events, in which students participate in off-campus service activities. See our calls for participation on our landing page.
Recent Spring Break Trips
Apply by 5 p.m. on December 5, 2018 in the Office of Service-Learning for one of the following trips: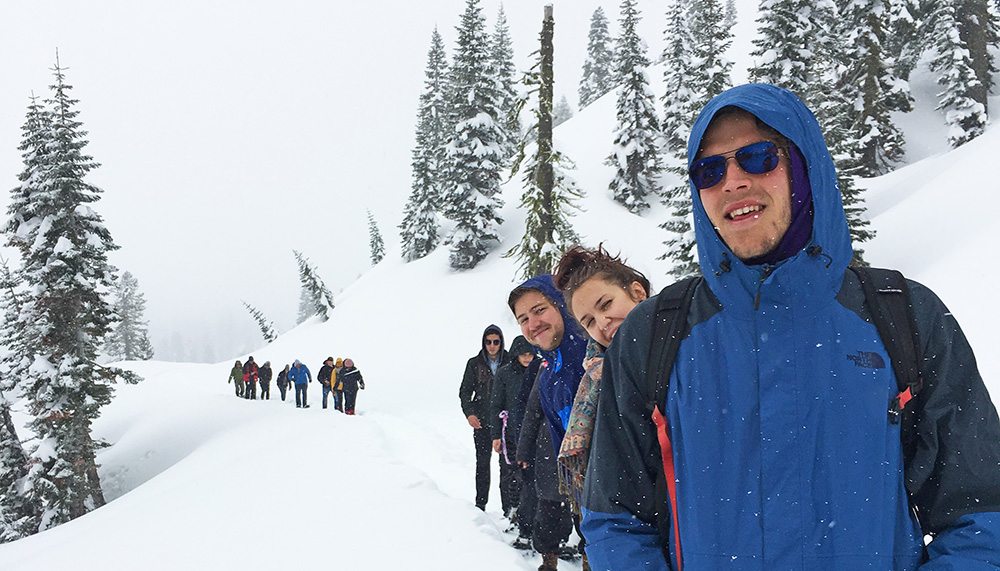 The Knox Service Dorm was initiated in the fall of 2005 to provide a residence hall for students dedicated to service. The service-learning provides a unique and fun atmosphere that really draws students together. Through planning, and executing service projects with one another, the dorm quickly becomes like a family.
The service dorm has four main objectives:
To support personal growth of the residents through service and education.
To build a residential dorm that is defined by its occupants' dedication to community service.
To expose the Eckerd College community to service and educational opportunities on campus and off campus.
To serve the needs of local, national, and global individuals and communities.
Requirements
Organize one group service program per semester
Participate in three service programs per semester
Participate in house activities that help to develop a community identity
Benefits
Free community building service trips (Past years have gone to Orlando)
Funding for service events
Transportation for service events
Knox Service Coordinator mentorship
Have fun and make friends!
The Office of Service-Learning encourages students to rethink what service means. Our mission statement and objectives are dynamic, and we therefore develop educational programming in order to pose new questions regarding our service practice and develop new projects. Our pedagogical approach involves four programs: the Office of Service-Learning Innovators, community roundtables, health and wellness, and a film series.
In an effort to build and expand the influence of service-learning throughout Eckerd, the Service-Learning Innovator program aims to increase student involvement in social entrepreneurship, develop successful service leaders, and empower students in creating a community rooted in the values, challenges, and spirit of service leadership. The Service-Learning Innovator Program allows students to draw upon the creative energies of the new century by developing sustainable solutions to social problems through an embodied praxis of innovation, adaptation, and education.
Benefits of doing service
For Individuals
Have fun!
Make lifelong friendships
Learn more about yourself
Build valuable leadership skills
Gain marketable "real life" experience
Think about the important things in life
Explore career/major options
Get connected to the community
For Student Groups
Learn team building skills
Become more active
Increase membership
Enhance overall morale
Find a new sense of purpose
Gain public recognition
For Eckerd Classes
Learn through hands-on work in a community service environment
Make meaning of academic theory and retain more relevant information
Learn about the complexities of social injustices and systematic problems
Learn about the importance of civic responsibility and active citizenship
Consider the role of faith in service
Be more engaged in the course