Predictions from the National Oceanic and Atmospheric Administration say that sea level rise is imminent and water will begin to inundate coastal areas over the next 80 years. Eckerd College's fourth president, Donald R. Eastman III, contracted with Sweet Sparkman Architects, SCAPE Landscape Architecture, and Progressive Water Resources to start building the framework for what our campus and community will look like as our environment changes.
That framework is called Eckerd 2100.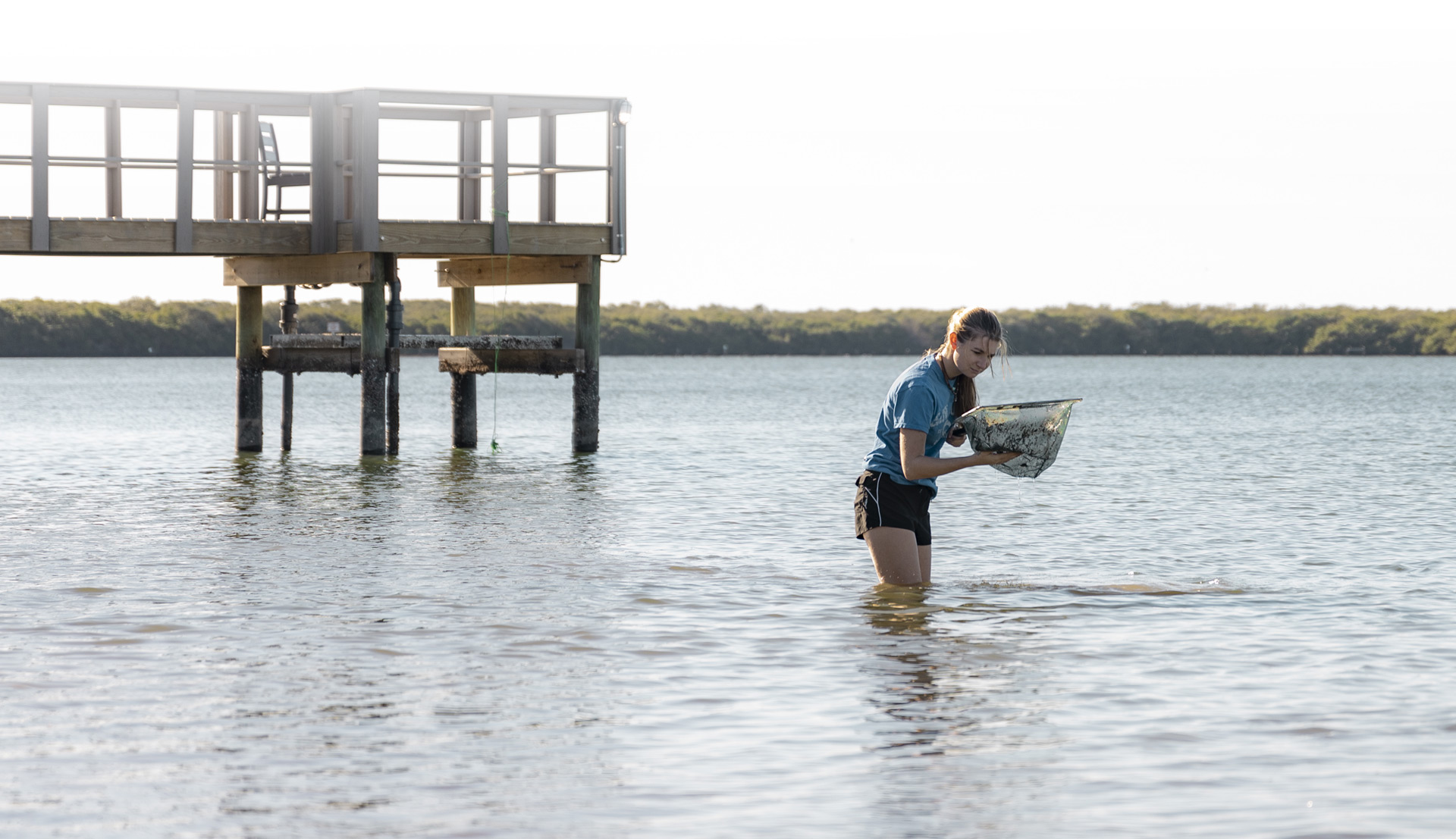 Climate Change Resilience Goals
Plan for change
We've seen the models for sea level rise produced by the National Oceanic and Atmospheric Administration for the years 2040 and 2070, and we're doing something about it.
Integrate ecosystems into campus life and adaptation
We're committed to using our natural resources—including shoreline, ponds and mangroves—as the starting point for innovation toward more resiliency.
Sustain and improve campus quality of life in spite of a changing climate
On any random day at Eckerd, you'll find students fishing, participating in watersports, relaxing in hammocks and just walking around enjoying the natural campus setting. It's important to us to maintain what makes this place great through the coming climate shifts.
Incorporate climate adaptation into Eckerd's identity
We're going to be a leader for coastal campuses around the world by making the changes that we institute a part of our fabric and sharing our outcomes.
Immediate-Term Actions
(within 5 years)
Infrastructure upgrades
Begin infrastructure upgrades to address future localized flooding along Avenue of States, Dorm Drive and the access road to the Galbraith Marine Science Laboratory building—including pipe upsizing, green infrastructure and potential roadway improvements.
West side of campus
Begins discussions about whether to raise Forrer Sheen Drive and how that will change access and use to the west side of campus, which will lead to one of two adaptation pathways.
Pinellas Bayway
Begin coordination with the Florida Department of Transportation for them to elevate the low-lying part of the Pinellas Bayway near the campus entrance, and plan associated infrastructure improvements.