The Kadel Society was named after Eckerd College's founding president, William H. Kadel, in honor of his legacy of innovation and excellence at this special place.
This recognition society honors the outstanding group of friends who have made a provision for the College through their estate plans. These enduring gifts help to ensure that future generations of students will benefit from the Eckerd College educational experience.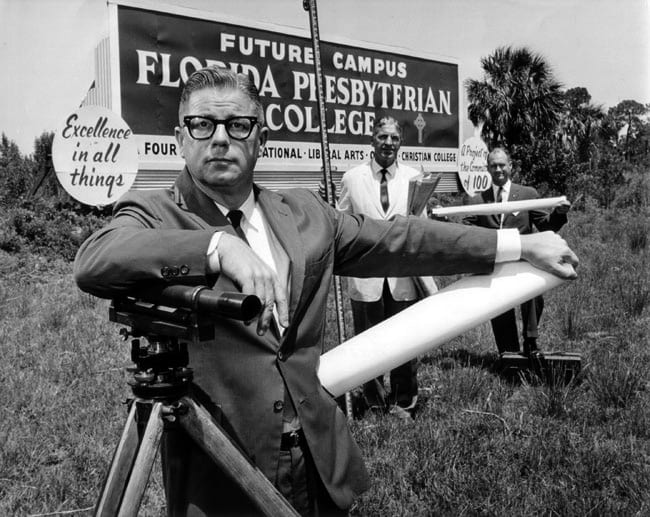 If you have already included Eckerd College in your estate plans, you can join the Kadel Society by simply sharing those intentions with us. By allowing Eckerd to include your name with the many alumni, parents, friends, faculty and staff who have made similar gift arrangements, you affirm the importance of planning for the College's future and inspire others to follow your example.
We would enjoy the opportunity to thank you and welcome you into this special group.
Kadel Society Spotlight: February 14, 2019
After Tom Oberhofer, professor emeritus of economics, arrived on Eckerd's campus in 1974, the founding faculty had a huge influence on his professional life and his love for teaching the liberal arts. Dedicating 35 years to teaching and mentoring, he received both The Robert A. Staub Distinguished Teacher Award and The John Satterfield Outstanding Mentor Award. When he retired in 2009, the torch and passion he had for educating students was passed on to the next generation of professors in the Behavioral Sciences Collegium that includes Professors Tony Brunello (P '19), Bill Felice, Diana Fuguitt '76 and Peter Hammerschmidt (P '11, '13), to name just a few.
Signe, Tom's wife of more than 50 years, also dedicated her life to educating students with her work at the University of South Florida library. The two can frequently be seen together on Eckerd's campus through their involvement in the Academy of Senior Professionals at Eckerd College.
Because they are dedicated to higher education, leaving a legacy to benefit future generations of students at Eckerd is very important to Tom and Signe. Through a provision made in their estate plans, they will supply funds to those students who need financial support to study economics.
Although both are members of the Kadel Society, they have different reasons for mentioning the College in their wills. Tom wishes to help students have a liberal arts experience that will open their minds to a world of possibilities and enable them to be leaders for their generation.
Signe believes Eckerd students are strong, capable and engaged. The College has been a good place for them to come of age. Leaving an endowed scholarship will help Eckerd be as life-changing for future students as it has been for all those she has met over the past five decades.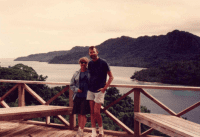 Subscribe
Would you like to receive the Kadel Society newsletter by email? Please email Tom Schneider, associate vice president for development, at
schneite@eckerd.edu
.
Previous Kadel Society Newsletter Spotlights
Diagnosed with polio at age 11, Sue Vastine '64 never let anything keep her from achieving her dreams. She picked Eckerd College, then Florida Presbyterian College (FPC), over the University of Illinois because of the warm recruitment of founding director of admissions Dr. Tom West and a campus that seemed much more navigable than the sprawling one in Illinois. She liked the feel of the campus and the friendliness of everyone she met. It felt right, and with an academic scholarship on the table, Sue was able to attend her first-choice college.
At FPC, she took advantage of every opportunity she could—from her "first dance" at the annual Christmas formal with classmate Dick Roth to a study abroad trip her senior year in London. FPC challenged her, and through the nurturing encouragement of her faculty advisor, Dr. Everett H. Emerson, she chose a career as a librarian. She attended Emory University for graduate school and was hired in 1965 to begin her career at the USF library. While at USF, she met the love of her life, Jim Vastine, whom she married and started a family with.
A member of the original Fiddler Crabs, a name affectionately given to the first group of students that attended Florida Presbyterian College, Sue has been an Eckerd Giver every year to the Annual Fund (aka the Eckerd Fund). In 2008, she financed an endowed scholarship that benefits students with physical disabilities. Now, through a provision made in her estate plans, she will provide support to other female students who may be in a similar situation to hers when she first started college—overcoming the financial obstacle to obtain an Eckerd degree. Leaving a legacy through a bequest makes Sue feel good, helping students, just like her, reach their undergraduate goals.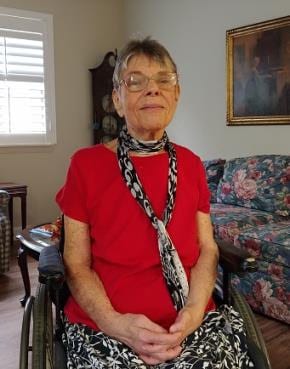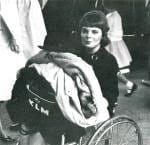 Ways to Give
Bequests
A bequest is one of the most popular ways to make a gift. Through a provision in your will, you can provide significant support for the College. Your bequest can be a means to perpetuate the giving level at which you have provided during your lifetime. If you haven't yet made an outright gift, a bequest can enable you to leave a legacy that will assist the College in the future.
There are several types of bequests:
Specific Bequest
Designate the College to receive a specific amount of your estate.
Percentage Bequest
Designate the College to receive a percentage of money, securities or property from your estate.
Residual Bequest
The residual of your estate, after all specific bequests have been fulfilled, can be designated for the College.
Life Insurance Policy
Name the College as a beneficiary of an existing paid-up whole life policy.
Gift of Retirement Plan
Avoid taxation by naming the College as a beneficiary of your IRA, 401(k), 403(b) or other plan.
The College also can be the contingent beneficiary if your named individual beneficiaries don't survive you.
If you already have a will, it can be modified easily by adding a codicil. A bequest in your will allows you to pass any amount you wish to the College free of estate tax.
IRA Rollover
If you are 70½ or older, up to $100,000 of your IRA minimum distribution requirement may be satisfied by a qualified charitable distribution (QCD). If you are eligible for this opportunity, please contact your IRA custodian. Transfers must be made each year before the December 31 deadline.
Charitable Gift Annuity
A Charitable Gift Annuity enables you to make a meaningful gift to Eckerd College while enjoying income and tax benefits. In exchange for your gift of cash or securities, you—and if desired, another beneficiary—will receive a fixed sum each year for life. A gift annuity is particularly attractive because the rates, based on your age, typically produce higher income than the yields from investments in the stock and bond markets. The suggested minimum contribution is $10,000.
Benefits of Charitable Gift Annuity:
Part of your income may be tax-free.
You will receive an immediate income tax charitable deduction.
You may reduce your estate tax.
A gift made with low-yielding tax assets may increase your current income.
A gift made with appreciated assets may avoid capital gains taxes.
You will enjoy the satisfaction of supporting Eckerd College.
Charitable Remainder Trust
The Charitable Remainder Trust is an ideal vehicle for making a lifetime gift to Eckerd College. To create such a trust, you transfer cash, securities or real estate to the trust. The trust then pays you and/or other beneficiaries an income for life or for a period of years. Upon termination of the trust, the assets pass to the College. The suggested minimum contribution is $100,000.
There are two types of Charitable Remainder Trusts:
Annuity Trust—offers a fixed-amount payout each year.
Unitrust—pays out a fixed percentage of the value of the trust assets, which are figured annually.
Choosing a plan
The best plan for you is the one that balances what you wish to accomplish for yourself, your family and for Eckerd College.
Gift Documentation
Please let us know if you have included Eckerd College in your estate plans, so we may know how to fulfill your gift once it ultimately comes to Eckerd. Complete a confidential Deferred Gift Intention Notification Form, and please contact Tom Schneider, associate vice president for development, at schneite@eckerd.edu.
More info
For more information on gift planning or assistance in making Eckerd College a part of your estate plans, please contact Tom Schneider, associate vice president for development, at 
727.864.8409
or
schneite@eckerd.edu
.
Mr. Payton F. Adams
Mr. James T. Anderton Jr. '70
Ms. Regina Perkowski-Anderton
Dr. Thomas J. Bacon '66
Ms. Elizabeth A. Baergen '72
Ms. Virginia A. Baxter
Ms. Jan Bender
Mrs. Katherine T. Berger '73
Mr. Kenneth W. Berger '72
Mrs. Louise D. Bevan (P '72)
Mrs. Jean P. Boehne
Mr. John R. Bonner Sr.
Ms. Ingrid A. Bredenberg '70
Mrs. Heather L. Brooks '98
Ms. Lillian E. Bull '69
Mrs. Penelope J. Burns
Ms. Jacqueline Calnan
Mr. David W. Canter-McMillan '97
Dr. Albert H. Carter '64
Dr. Nancy C. Carter
Mr. William H. Clements '16
Mr. Miles C. Collier
Mr. James F. Conner II '72
Rev. Jean H. Cooley '68
Rev. William G. Cooley '68
Mr. James E. Copeland III '90
Ms. Dana E. Cozad '69
Rev. David B. Cozad '68
Mr. Jeffrey D. Cramer '69
Mr. Roger B. Day '72
Dr. William F. Felice
Mr. Robert W. Ferguson '67
Mr. David J. Fischer
Mrs. Claire S. Francis '65
Dr. Edmund L. Gallizzi
Mr. Millard G. Gamble
Ms. Carol L. Gilbert '00
Mr. Seth D. Hagler '07
Royce G. Haiman
Mr. Andrew D. Haines '86
Mr. Robert R. Hale '73
Dr. Ilda L. Hall
Dr. Richard R. Hallin
Mr. Ronald L. Haskell '74
Ms. Denise J. Hawks '95
Mrs. Jean H. Heare
Mr. David W. Henderson
Rev. Lynda S. Hergenrather '70
Dr. D. A. Hill '86
Rev. Jennifer N. Hill '98
Mr. Andrew H. Hines Jr.
Mr. Walter W. Hofheinz '75
Mrs. Hazel C. Hough (P '76)
Mr. Harold D. Holder Sr. (P '89)
Mrs. Carolyn R. Horton '64
Mrs. Marika Hull
Mr. Ronald W. Hyatt '97
Mr. Clyde L. Irwin
Ms. Christine A. Jackson '16
Mrs. Carolyn K. Johnson '71
Dr. Patricia A. Johnson '67
Mr. Robert Johnson '71
Ms. Angela R. Jones '12 (P '14)
Mrs. Karen Kadel '69
Mr. Richard (Dick) Kadel '69
Dr. Stephanie J. Kadel Taras '89
Mrs. Laura Keane '83
Ms. Ami Keslov
Dr. John G. Khosh
Dr. Mary S. Khosh
Ms. Wanda Kilgore-Schneider
Dr. Susan S. Kilham '65
Mr. A. Dale Lappe
Dr. Hansel B. Leavengood '79
Mr. Peter M. Lukehart '77
Ms. Wendy B. Lukehart
Dr. James R. Maar '65
Dr. Charles A. MacNeill Jr. '68
Mrs. Gale MacNeill '68
Col. Christian L. March Jr.
Ms. Janet E. McBride
Dr. Joan McCall '69
Mrs. Eileen B. McCarron '73
Dr. William O. McCarron
Dr. Jack M. McGuire '67
Mrs. Sharon K. McGuire '68
Ms. Joyce A. McKibben '71
Ms. Melanie Meyer '08
Mr. Gregory T. Mino '93
Dr. George C. Moench
Dr. James D. Moore Jr. '68
Dr. Darryl B. Neill '67
Mrs. Suzanne S. Neill '67
Mrs. Dusty M. Netterstrom '87
Mr. Helmar E. Nielsen
Ms. Signe Oberhofer
Dr. Tom Oberhofer
Mr. George W. Off
Mr. Erik C. Oliver '03
Mr. Brandon K. O'Shea '08
Mr. Andrew J. Oswald '06
Dr. William H. Parsons
Dr. Jane A. Petro '68
Ms. Laila Petrou '76
The Honorable John B. Phelps III '65
Mr. Harry T. Price II '65
Dr. Marian W. Price '65
Mr. Charles R. Ranson '69
Dr. Sheryl S. Ranson
Mrs. Eva M. Raftelis
Mr. George A. Raftelis '69
Mr. John A. Reed Jr.
Ms. Renee Register '83
Mrs. Jean C. Ring '66
Mr. Phares N. Risser III
Dr. Albert A. Robbert III '66
Mrs. Birgit V. Robbert '69
Mr. James M. Rogers II '73
Mrs. Patricia R. Rogers '73
Ms. Priscilla A. Rogers '71
Mr. John R. Saunders '71
Dr. Mary J. Schenck '66
Mr. Thomas E. Schneider
Jack H. Senterfitt '68
Patricia M. Senterfitt '68
Mrs. Bonnie J. Shuman '70
Dr. Thom M. Shuman '68
Mrs. Deedie M. Simmons
Rev. John R. Sims '66
Mrs. Mirella C. Smith
Mr. Norman R. Smith
Mr. Walter O. Spencer
Mr. James M. Stamps '73
Dr. Charles M. Stripling III '68
Mrs. Patricia H. Stripling '68
Dr. James G. Sweeny '65
Mr. Benjamin B. Swift '85
Dr. Gary W. Tapp '69
Mrs. Robena M. Tapp '69
Ms. Karen M. Torrisi '85
Dr. Llewellyn M. Toulmin '71
Mr. Robert J. Tuite
Mr. Jesse A. Turtle '91
Mrs. Susan M. Vastine '64
Ms. Sally A. Von Kaenel '68
Mrs. Martha Rudy Wallace
Ms. Rosalie Weaver
Mr. Thomas H. Webster '04
Dr. Beverly F. Whiddon '67
Mr. David L. Wilt '69
Ms. Norma A. Winston
Dr. William E. Winston
Dr. Barbara E. Withers '68
Mrs. Jean Giles Wittner
Ms. Mary E. Wood-Andersen '88
Mrs. Amy L. Woodruff '86
Mr. Grover C. Wrenn '64
Mrs. Suzie Wrenn
History of William H. Kadel (1913–1990)
In 1955, Dr. William H. Kadel, then pastor at the First Presbyterian Church of Orlando, participated in a brainstorming meeting to discuss the possibility of a church-related college in Florida. Theirs would not be just another college, but a distinguished liberal arts college that would be a leader among higher education institutions. Their desire to be the best drew the attention of the Church, the community, prospective faculty and students, and many in academia. A campus was planned with Florida's natural beauty in mind.
In the summer of 1958, Kadel accepted the call to become the founding president of Florida Presbyterian College, later named Eckerd College.
Kadel knew this new college would require a high degree of vision and creativity and must capture the imagination of not only Florida but the American public as well. He believed if it was worth doing at all, it was worth going first-class—committing to top-tier faculty, an innovative curriculum, selectivity in admissions to ensure superior students, and facilities that would foster this distinctive environment.
Kadel firmly believed that "where there is no vision, the people perish." He believed in what he was doing; he had a passion for it and the ability to generate excitement and inspire others to support that vision.
William Kadel made a tremendous impact on Eckerd College as executive, administrator, counselor and spiritual leader. His legacy lives on in the life of the College today.