Examine human-animal relationships
And learn quantitative, critical thinking, communication and research skills along the way
Animal Studies is a truly interdisciplinary major at Eckerd, drawing from the natural sciences, the social sciences, and the humanities to trace the history and consequences of human relationships to animals. These relationships are interdependent; while humans have certainly had a tremendous impact upon the lives of non-human animals, non-human animals have also shaped human thought, culture, and economic production—even our very understanding of what humanity is—since our earliest origins.
Get competitive
Skills you acquire in this major will give you a competitive edge for graduate school or a career in a field that works toward better understanding or benefiting animals including quantitative, critical thinking, communication and research.
Train animals for research
Study "canine creativity" and similar animal training routines using grants secured by Eckerd College Animal Studies faculty here in Florida.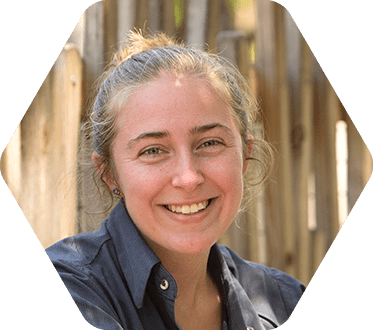 "My mentor, Professor Highfill, provided me countless opportunities and support while I was at Eckerd. I loved helping her with her research and meeting new people in the animal behavior field. I was able to assist with research projects and complete a thesis while at Eckerd. These experiences helped me to become a research assistant and travel to Peru to research emperor and saddleback tamarins in their native habitat."
-Tia Hildebrandt '17
African Primate Keeper at the Fort Wayne Children's Zoo
Examine the behavior and mental lives of many species. All students complete mini research projects on animal behavior.
Consider the historical and contemporary use of animals as performers and culminates in a performance-based project.
The Eckerd College Dog Cognition Lab is housed on campus and hosts participants and their dogs for various behavioral and cognitive projects. Much of the research done by the Animal Studies Research Collaborative is done in collaboration with zoos and aquariums in Florida and beyond. Some of our current projects are taking place at ZooTampa at Lowry Park and Roatan Institute for Marine Studies in Honduras.
What can I do with an animal studies degree?
Animal-Related Positions

Animal shelters and sanctuaries
Aquaria
Veterinary settings
Wildlife rehabilitation
Zoos

Public Service

Animal protection organizations
Environmental organizations
Government (e.g., USDA; U.S. Fish and Wildlife Service)

Counseling Services

Animal assisted therapy
Support animals
Therapy for animals

Education

Graduate study in a variety of fields, including psychology, biology, and education
With an advanced degree, research work as a naturalist or animal behaviorist, or teaching at a college or university
Where our animal studies students go to graduate school
Arizona State University
Oakland University
University of Florida
University of South Florida
Where our animal studies majors go to work
Sign up for more about Eckerd and our animal studies program