The Commencement of the Class of 2023
Sunday, May 21, 2023, 8 a.m. ET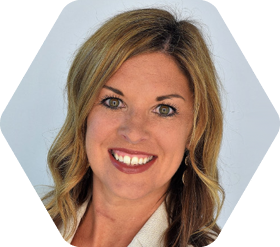 Commencement is a time for family, friends and all members of the Eckerd community to recognize and honor the hard work and achievements of our graduating students. Commencement is the culmination of countless hours studying, completion of classes for the major, development of relationships with mentors and professors, and engagement in outside-of-the-classroom learning.
Please join us as we celebrate the graduation of the Eckerd College Class of 2023. Students will receive their degrees on Sunday, May 21, 2023, on their beloved campus at South Beach overlooking the beautiful bay. The ceremony will begin at 8 a.m.
I look forward to welcoming you to campus and seeing you there.
Amy Falvo, Ph.D.
Vice President for Student Life
The venue
Commencement takes place right on campus at beautiful South Beach. With the stunning bay as the backdrop, families gather beneath an impressive tent to celebrate this wonderful occasion.
Baccalaureate Ceremony
Wireman Chapel
5 p.m.
During this ecumenical service in celebration of the Class of 2023, President James Annarelli will offer the graduates his farewell address.
Vice President of Student Life Celebration
Hough Quad
7:30 p.m. (Fireworks display over Chapel pond at 9:15 p.m.)
Graduates and their guests are invited to this dessert reception hosted by the Division of Student Affairs. Reservations not needed.
Coffee and Donuts for Families
South Beach Field
7 a.m.
Robing for Graduates
Hough Quad
7 a.m.
Arrive wearing caps and gowns
Commencement
South Beach Field
8 a.m.
Streamed live on YouTube
We are excited that our Commencement ceremony offers us an opportunity to continue the Eckerd College tradition of holding Commencement at South Beach Field with a spectacular vista of Boca Ciega Bay.
What is included in the graduation fee?
The $200 graduation fee covers the cost of the diploma and diploma cover, and all graduation events including the President's Champagne Reception, Senior party, Baccalaureate, and the Vice President of Student Life Celebration and fireworks. The graduation fee is required of all graduates who are obtaining a degree regardless of walking in the commencement ceremony.
How many tickets does each graduate receive?
There is no limit to the number of guests each graduate may have in attendance at the ceremony.
Whom should I contact if one of my guests has an accommodation request?
Accommodation requests related to a disability should be made by May 5, 2023 by emailing Ryan Hiller at hillerrm@eckerd.edu or by calling 727.864.8407.
What time can guests arrive?
For safety reasons, Eckerd College prefers families wait until sunrise to arrive on campus as the ceremony is held on South Beach.
Where do I park?
Parking will be available on campus. Transportation via golf carts from the parking lots to South Beach, including wheelchair access, will be available.
Where does the ceremony take place?
The commencement ceremony takes place on South Beach Field overlooking Boca Ciega Bay. The College has contracted with an event company to erect a dramatic 340′ x 100′ open, white tent that will accommodate up to 5,000 people. The tent will be cooled by a series of quiet fans.
What time does the ceremony begin?
The procession of students will begin at 8 a.m. All guests must be in their seats by this time to see the entire processional. During the procession and ceremony, guests are asked to turn off their cell phones, and remain in their seats.
Will there be a professional photographer?
A professional photographer will capture each graduate's conferral. Ordering information for conferral photographs will be available at the ceremony.
How do students receive their diploma?
Diplomas will be available for pick up with the Office of the Registrar after the conclusion of the ceremony.
What happens if there is inclement weather?
The commencement ceremony will take place rain or shine. In the event of lightning, guests will be asked to take shelter and the ceremony will resume once the weather event has passed.
Are there restroom facilities on South Beach Field?
Restroom facilities are available on the north and south sides of the tent.
Will refreshments be served?
Coffee and donuts, beginning at 7 a.m., will be served adjacent to the field. Complimentary water will also be available for guests throughout the ceremony.
How do I order graduation regalia? 
Regalia is ordered through the Herff Jones website at herff.ly/eckerd. Orders must be placed by Friday, March 31, 2023. If you require assistance, please contact the Bookstore at 727.864.8350.
Does Eckerd College allow stoles?
Eckerd College clubs and organizations may issue or provide stoles to their members.
Is the ceremony available for live stream for guests who can not attend in person?
Yes, the ceremony will be broadcast live on YouTube and subsequently archived on our Commencement playlist.
When do graduates need to vacate the residence halls?
All graduates must be moved out of their dorm room and vacate the residence hall by noon on Monday, May 22, 2023.