Study the most pressing issues of our time
Take your pick of careers with a major in environmental studies 
Everyone's talking about the environment, from our rising oceans to the growing list of endangered animals. The versatile Eckerd College Environmental Studies program takes advantage of our stunning natural setting in Florida to explore some of the most pressing issues of our time. Led by passionate professors, you'll look at how politics, economics, science, history, ethics and philosophy influence human behavior in the natural world.
Outdoor classrooms
Report for class in the mangroves, freshwater marshes or palm hammock right on campus. Professors often make use of the many nearby keys, beaches, parks and wildlife areas as well.
Early research
Why wait for grad school to get research experience? Here you can help faculty study ospreys, local fishing attitudes, ecovillages or the economic valuation of local beaches.
Careers of all types
Our Environmental Studies majors go on to careers in teaching, natural resource management, urban design, natural resource law, environmental journalism and public health, as well as nature photography, filmmaking and art.
"The professors' dedication to each student is amazing. As someone who had a lot to accomplish in four years, I felt as though I could count on my Environmental Studies professors and mentor to keep my goals at the forefront of my education. You're never a number at Eckerd (except for what's on your student I.D.) – you are always a human being who belongs to a name."
– Kristina Krajcik '12
Naturalist at YMCA of the East Bay
Learn more about Eckerd and our environmental studies program
Apply basic design principles to product, building, neighborhood and energy system design with a focus on minimizing environmental impact.
This course uses St. Petersburg as an urbanization model, giving students the background they need to develop their own research projects related to urban sustainability.
Open to students 24/7, our Geographic Information System (GIS) Computer Lab has 10 high-end Global Positioning System (GPS) units for students use, 28 high-speed computers with large monitors and a state-of-the-art projection system. The computers feature professional-grade GIS and Remote Sensing software.
Our Environmental Biology Lab is equipped with microscopes, water sampling equipment, field work equipment, live traps, scales and other resources for wildlife research.
The Earth Science Lab features rock samples and sediment sampling equipment.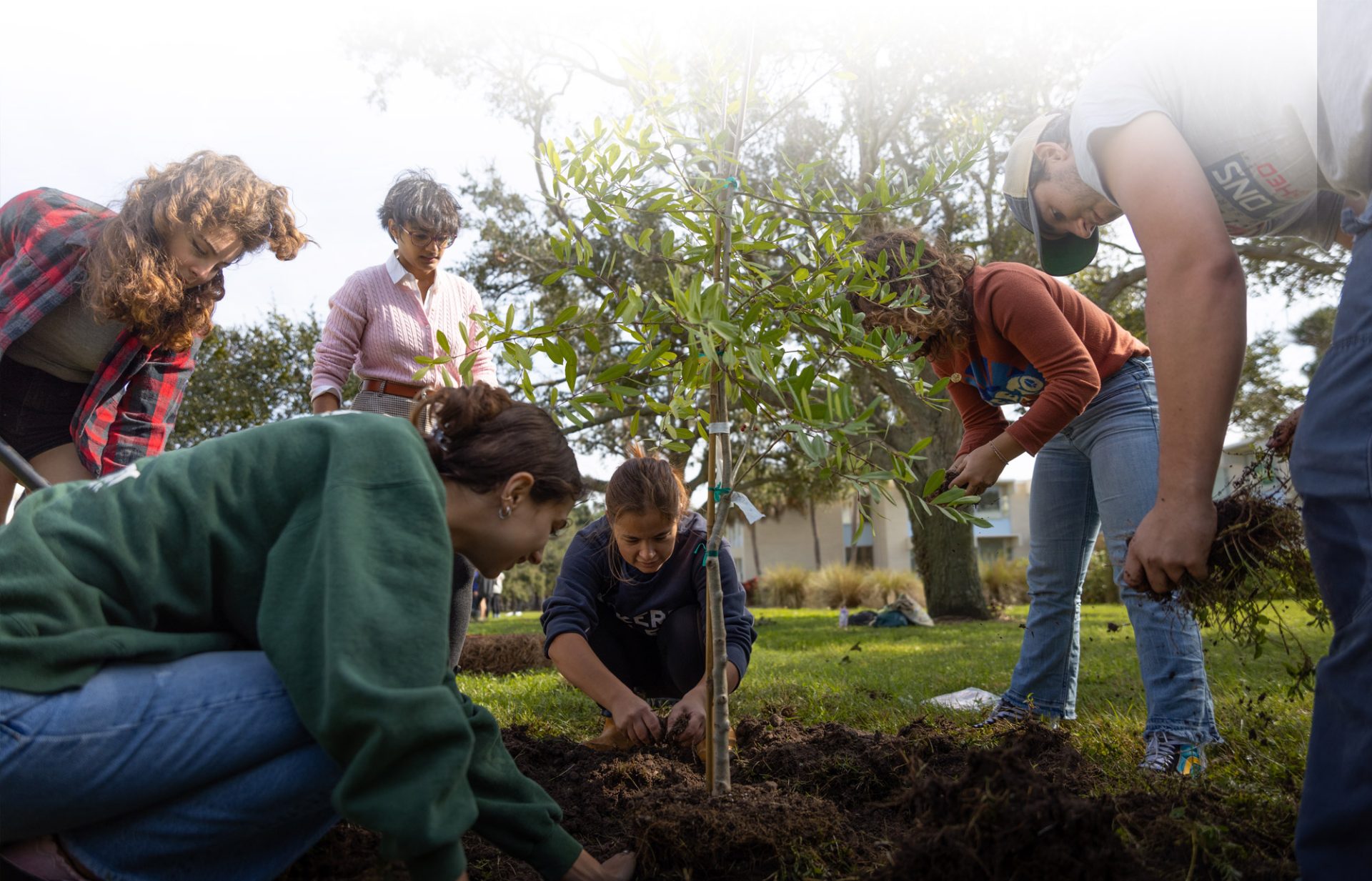 What can I do with an environmental studies degree?
Environmental Art
Environmental Education
Environmental Law
Landscape Architecture
Natural Resource Management
Nature Filmmaking
Public Health
Scientific Journalism
Urban Planning
Where our environmental studies majors go to graduate school
Where our environmental studies majors go to work
Eckerd College Environmental Studies news