Reducing single-use plastic consumption
Raising awareness, conducting science, encouraging alternatives
Reducing single-use plastics at Eckerd College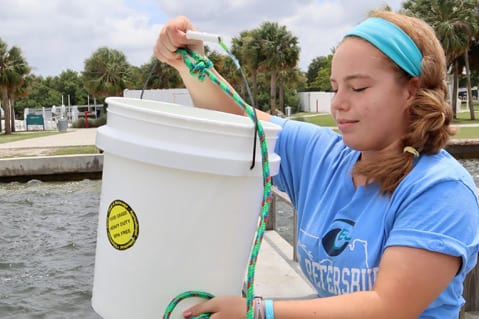 ACADEMIC INTEGRATION
Courses are now offered at Eckerd that analyze the impacts of marine debris as well as its direct and indirect effects on us and the world's oceans.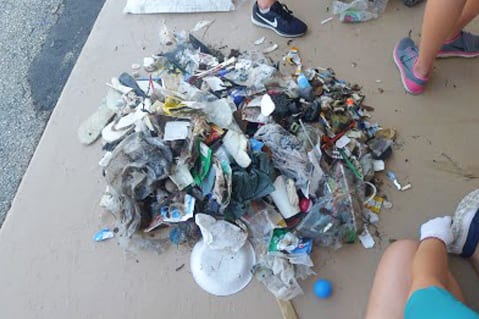 CAMPUS CLEAN-UPS
Our project hosts campus cleanups throughout the year to clean the campus, the coastline, and the water at Eckerd.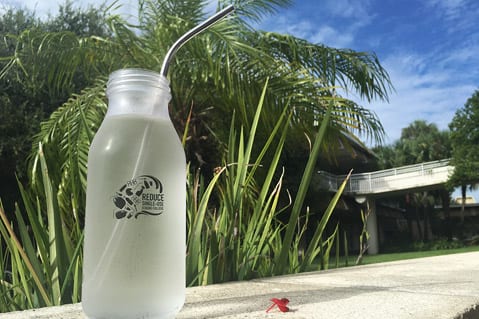 CROSS-CAMPUS CHANGE
We offer reusable water bottles and umbrellas on Admission tours. Our Fill It Forward initiative rewards students for using their own beverage containers for refills at our pub and café. We now offer boxed water at major events.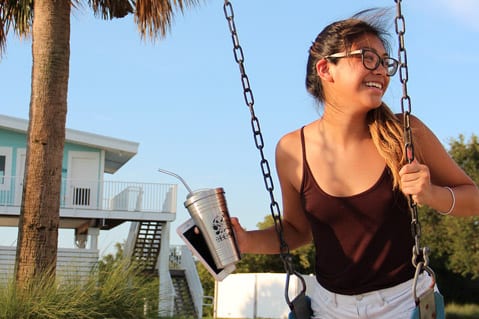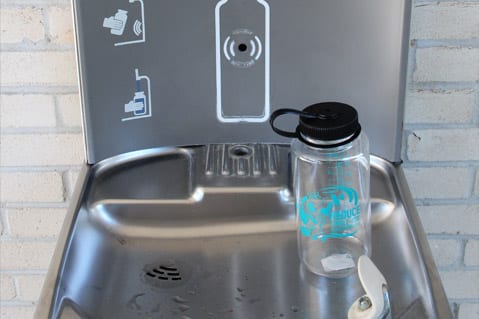 QUANTIFICATION
We're quantifying plastic consumption data across campus to determine the need for reusables. For example, we are able to show that water bottle filling stations (85 installed so far!) are indeed reducing consumption.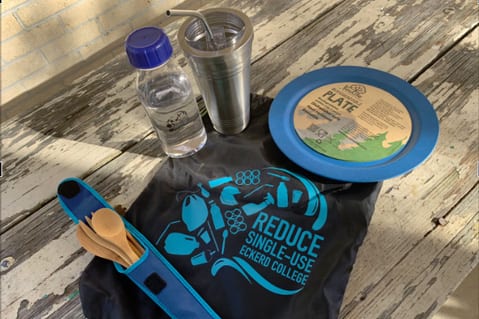 REUSABLE GIVE-AWAYS
Bamboo plates, utensils, and other reusable alternatives are being provided by the Reduce Single-Use project in fun giveaways to keep the Eckerd community engaged and involved.