Want to get better at refusing single-use plastics? There's an app for that.
Remora, a digital application that asks users to track each time they use and refuse plastic items such as straws, bags and cups, launched privately on April 26 during a zero-waste ice cream social at Eckerd College—the campus that birthed the idea.
More than 200 students, faculty and staff downloaded the app while they waited to grab a free cone of ice cream or nondairy sorbet and got to explore the features—including the personal usage survey, the tracking interface and the leaderboard.
Users can view businesses on a map where the Remora community has tracked plastic items, and they can see where they rank across all users in their area. Available in the Apple App Store and the Google Play Store, the free app also will help sustainability leaders make the case for local ordinance reforms to reduce single-use plastic consumption at the sources.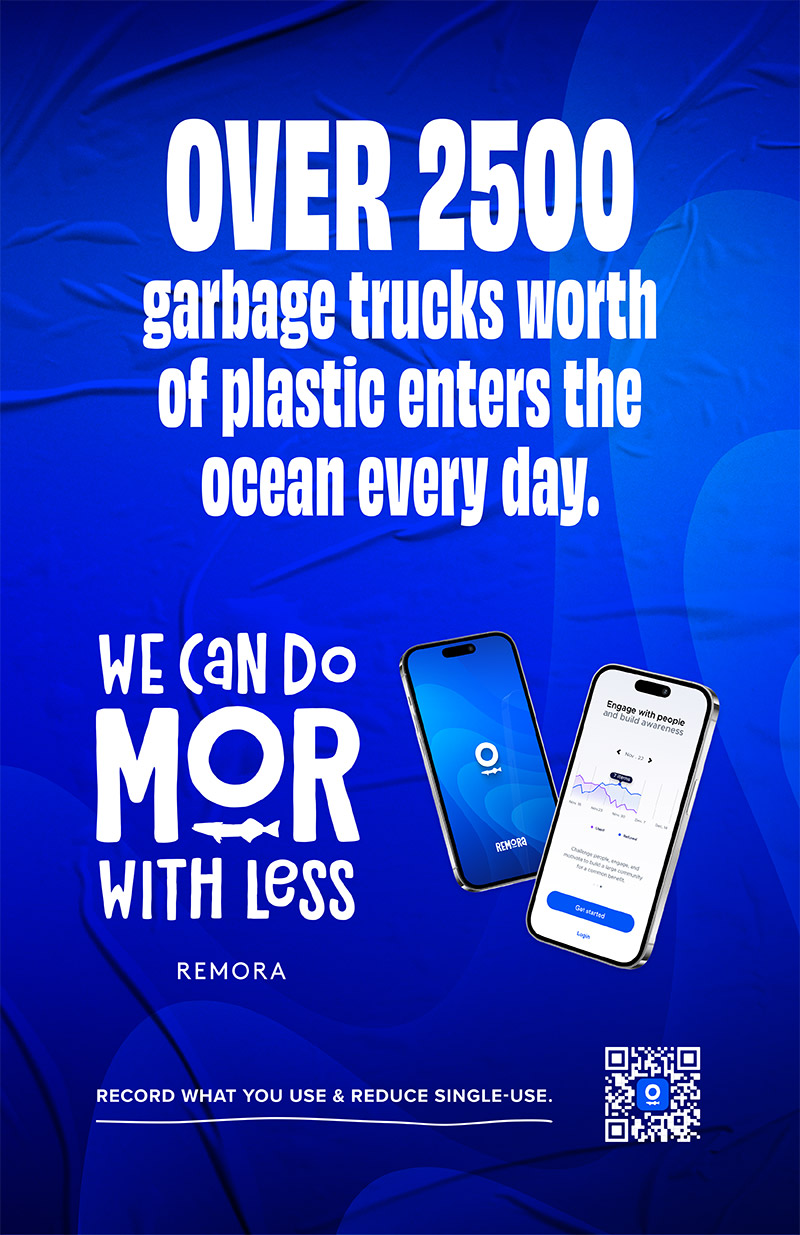 Promotional materials for the new app
"It is really exciting to see that the Remora community has already tracked more than 1,500 uses and refusals of single-use plastic items. We look forward to seeing use of the app grow in the coming weeks and months," remarked Gowans.
Community partners—including the City of St. Petersburg, Keep Pinellas Beautiful, Tampa Bay Estuary Program, Tampa Bay Watch, Suncoast Rise Above Plastics Coalition, St. Pete Youth Farm and Arts Conservatory for Teens—will collaborate with the team to hold community engagement opportunities, promote the finished product, and drive users toward downloading and using the app.
A public launch event open to the community will take place at 7 p.m., Wednesday, May 17, at 3 Daughters Brewing in St. Petersburg. For information about the app, visit getremora.org.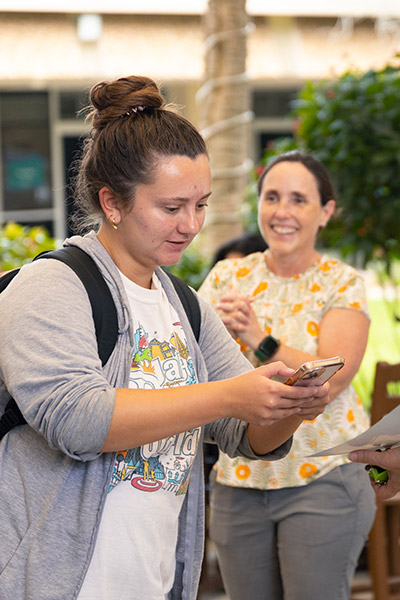 A student tests out the app.