International business in the 21st century
Learn from professionals who've been there
If you hope someday to work for a multinational company, our International Business major is the place to start. You'll master a language, study abroad at least once and come to understand the value and responsibilities of corporate global citizenship. By the time you graduate, you'll know how to succeed in business and give back to the countries you serve.
Experienced professors
Study with liberal arts professors who have decades of experience in international finance, banking, marketing and management throughout the United States, Europe and Asia.
License to travel from Florida to just about anywhere
Spend a semester at the Eckerd College London Study Centre or try a three-week Winter Term class in locations like our China Study Center in Xiamen, China.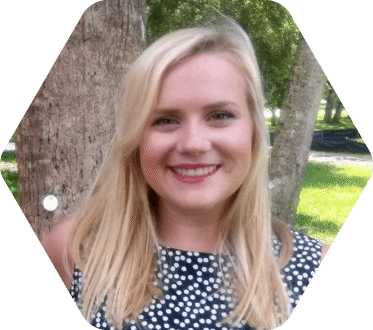 "The X-Culture Project at the 2015 Academy of International Business X-Culture Symposium in Savannah, Ga., was one of my favorite in-class experiences during my time at Eckerd. It is always an honor and a privilege to meet so many young people invested in our world. Every student at the conference was a great example of what it means to be a global citizen, and I am excited to see what the future business world holds for each of the 50 talented students. I am proud, honored and blessed to have had the opportunity."
– Julia Collins '16
Participant, X-Culture Project
International Business internships can take you places. Try ING Investment Management in Dubai, Dentsu Advertising In Osaka or Merrill Lynch right here in Florida.
Join Professor Jozkowski in research on mergers and acquisitions; he brings his experience as an executive with Credit Suisse, Societe Generale and Westpac Banking Corp to his teaching.
Students get hands-on experience creating marketing plans for local businesses. Recent projects helped promote a family festival held by Tampa Lowry Park Zoo and the Skyway Marina District 5 K Race.
Service Pics on Flickr
Students in Free Enterprise
Learn leadership, teamwork, presentation and communication skills while competing with teams nationwide for the most socially responsible community outreach proposal.
Marketing for Global Tourism
Explores marketing strategies including social media and other technologies for promoting a globalized tourism and service organization.
What can I do with an international business degree?
Agricultural Economics
Banking and Finance
Consulting
Customer Service
Economics
Engineering/Computer and Software Services
Healthcare Administration
Human Resources
Importing/Exporting
International Development
Labor Relations
Management
Manufacturing
Marketing & Advertising
Product Management
Real Estate
Sales
Supply Chain Management
Where our international business majors go to work