International business in the 21st century
Learn from professionals who've been there
If you hope someday to work for a multinational company, our International Business major is the place to start. You'll master a language, study abroad at least once and come to understand the value and responsibilities of corporate global citizenship. By the time you graduate, you'll know how to succeed in business and give back to the countries you serve.
Experienced professors
Study with liberal arts professors who have decades of experience in international finance, banking, marketing and management throughout the United States, Europe and Asia.
License to travel from Florida to just about anywhere
Spend a semester at the Eckerd College London Study Centre or try a three-week Winter Term class.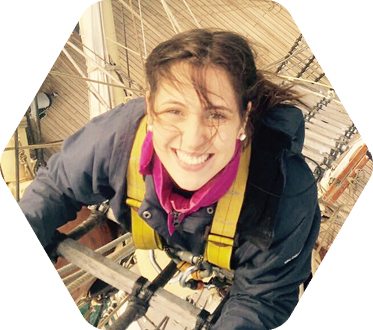 "Faculty mentoring really shaped my career. [M]y mentor really pushed me to study abroad. I had a such an amazing experience that I set a goal to work in the European market. I did my master's degree [at a] top business school in the world [and now work] as an associate director of a Norwegian tall ship school. When she pushed me to go abroad and explore different opportunities, [it] really changed my life completely."
– Maria Mora '14
Associate Director of Admissions, A+ World Academy
Students in Free Enterprise
Learn leadership, teamwork, presentation and communication skills while competing with teams nationwide for the most socially responsible community outreach proposal.
Marketing for Global Tourism
Explores marketing strategies including social media and other technologies for promoting a globalized tourism and service organization.
What can I do with an international business degree?
Agricultural Economics
Banking and Finance
Consulting
Customer Service
Economics
Engineering/Computer and Software Services
Healthcare Administration
Human Resources
Importing/Exporting
International Development
Labor Relations
Management
Manufacturing
Marketing & Advertising
Product Management
Real Estate
Sales
Supply Chain Management
Where our international business majors go to graduate school
Boston University
Columbia University
Cornell University
Duke University
Georgetown University
Penn State
Stanford University
Stetson University
George Washington University
Texas A&M University
Tulane University – A.B. Freeman School of Business
University of Florida – Hough Graduate School of Business
University of Denver – Daniels College of Business and Sturm College of Law
University of California, Davis
Manchester Business School
University of North Carolina at Chapel Hill
Where our international business majors go to work
Sign up for more about Eckerd and our international business program