A little cove on Boca Ciega Bay on the west side of the campus is being transformed into the Doyle Sailing Center.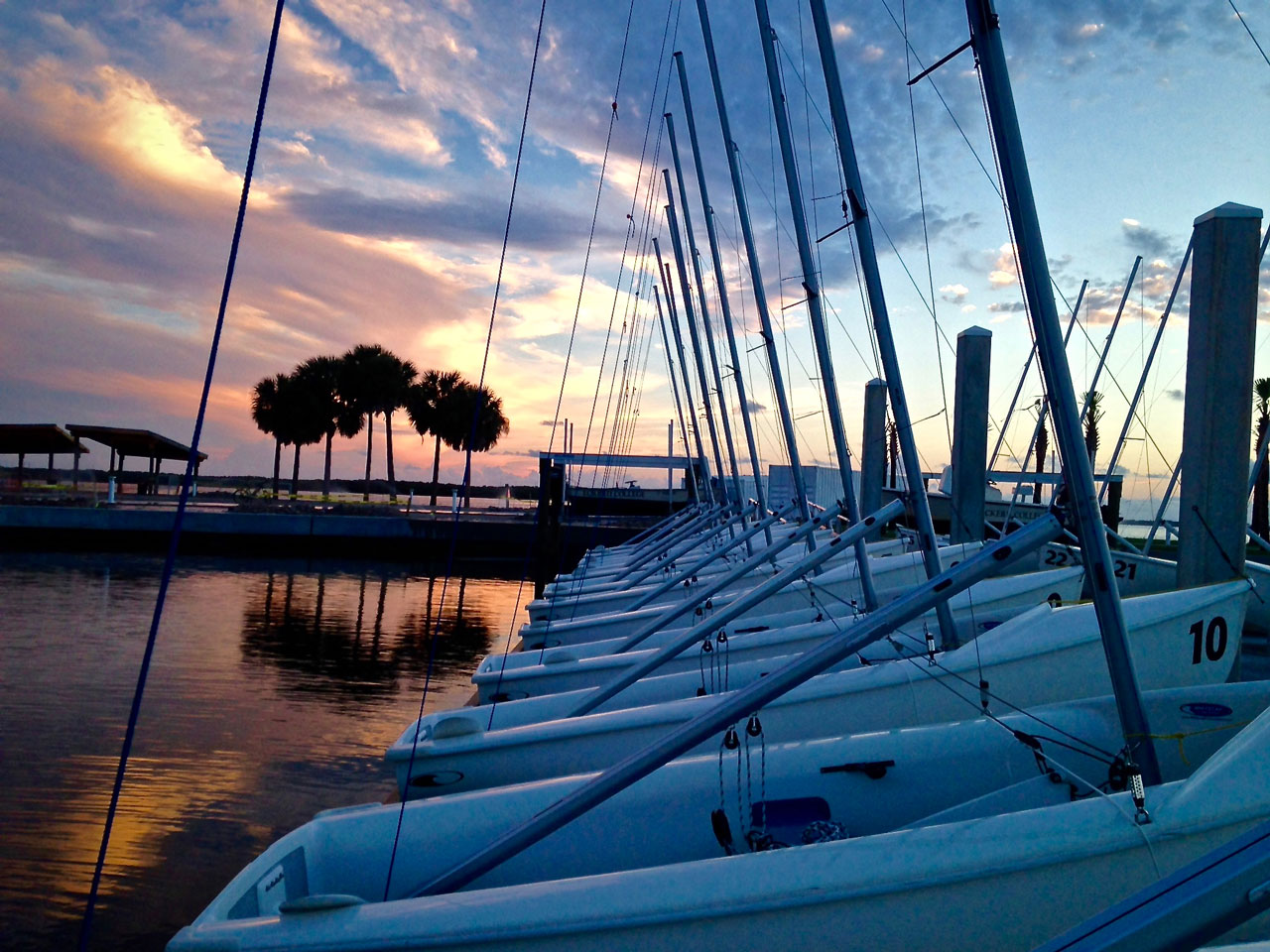 Sailing team sailboats docked at the Doyle Sailing Center
The $1.6 million Center, which is scheduled to be completed this summer, will elevate Eckerd's sailing program to the top tier of its collegiate competitors. "We will be able to compete with just about everyone now," says Kevin Reali, head coed and women's sailing coach.
Eckerd already has one of the best waterfront facilities of any college in the country, says Reali. "But it's not big enough,'' he says. With so many recreational opportunities and the Eckerd College Search and Rescue program located at the Waterfront, sailing team is cramped for space.
The Doyle Sailing Center, located southwest of the Galbraith Marine Science building,will offer several benefits, Reali says.
It will include floating docks with 26 slips that will provide quick and easy access to Boca Ciega Bay, where the team trains and competes. The center is closer to the bay than the Waterfront, located on Frenchman's Creek, so the team will save precious time going back and forth. The new facility also means less wear and tear on the boats because they will not have to be moved from storage every time they are used.
Few colleges in the country can boast a sailing center right on campus, Reali said.
The center will provide a base for visiting teams for the first time. A double pavilion will offer a comfortable viewing area for spectators. Elevated offices for the sailing coaches will be located above the showers and changing area.
The coed and women's sailing teams are comprised of 32 members — 20 women and 12 men.
The Doyle Sailing Center is one of several projects funded through the ongoing Intermezzo Campaign. It is named for the Doyle family of DEX Imaging.
For ways to participate in the Intermezzo Campaign, contact Matthew Bisset, vice president of Advancement, (727) 864-8482 or bissetms@eckerd.edu.