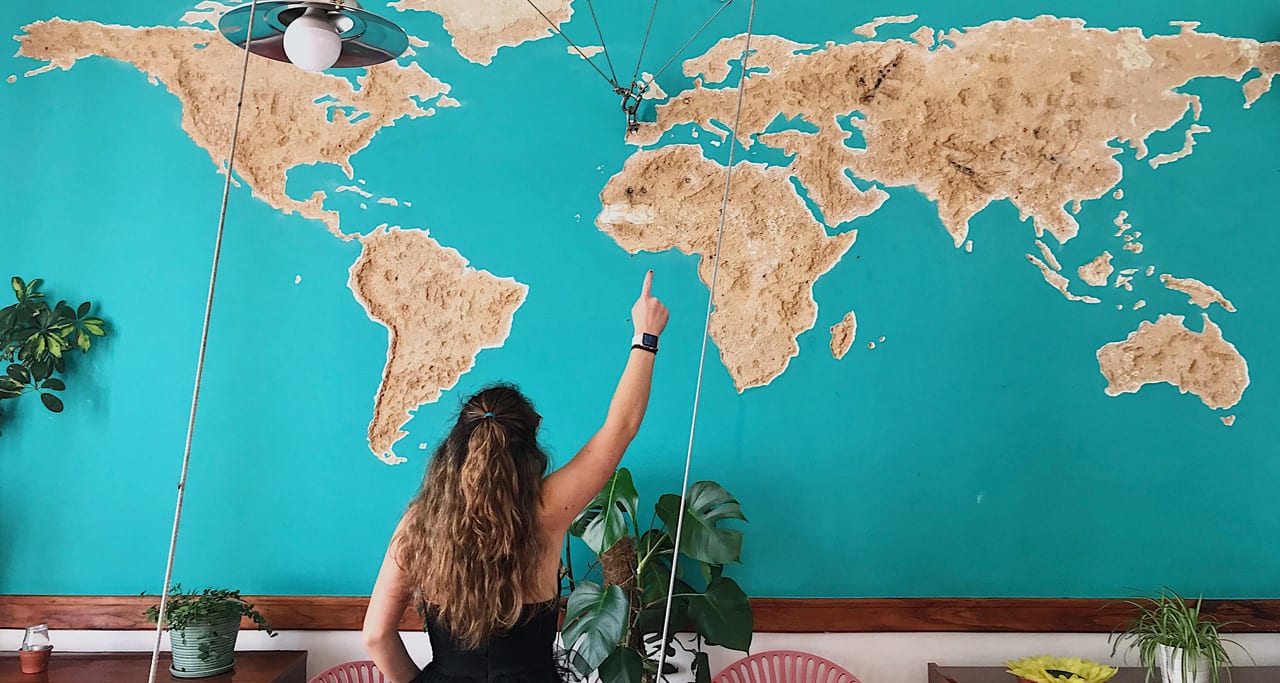 Photo of Eckerd student in a hostel in Portugal, by Bayley Cron '18
It seems that more and more Tritons are using Eckerd College's resources to "ThinkOutside" the country.
The College's ranking jumped from No.10 to No. 6 in the U.S. for total participation in study abroad at baccalaureate colleges, according to the Institute for International Education's (IIE's) 2018 Open Doors Report. Eckerd also rose from No. 4 to No. 3 for the number of students who complete short-term study abroad.
Generation Study Abroad, a key initiative of IIE, asked colleges to make a voluntary commitment to increase the number of students who participate in international education, said Diane Ferris '86, director of international education. Since Eckerd College signed the pledge, Ferris's office has worked with the Advancement Office to increase fundraising for study abroad scholarships and with the Athletics Department to find ways to serve student-athletes whose jam-packed training and playing schedules don't allow many opportunities for international travel.
"I have learned, by virtue of my own experience, the value of studying abroad and what it does to change people," Ferris said. "I never go and come back the same."
When Ferris joined the Office of International Education in 1996, only 42 percent of students participated in study abroad. Now, that number hovers near 80 percent and is expected to increase to 100 percent by 2021, Ferris said.
Eckerd College was founded with study abroad in mind. The College operates on a 4-1-4 calendar that gives students and faculty a three-week Winter Term between Fall and Spring semesters. Winter Term 2019 offers 27 faculty-led courses in 17 countries. On these trips, students will again participate in the College's annual Winter Term Photo Contest and Video Contest, which provide an annual gallery of their adventures.