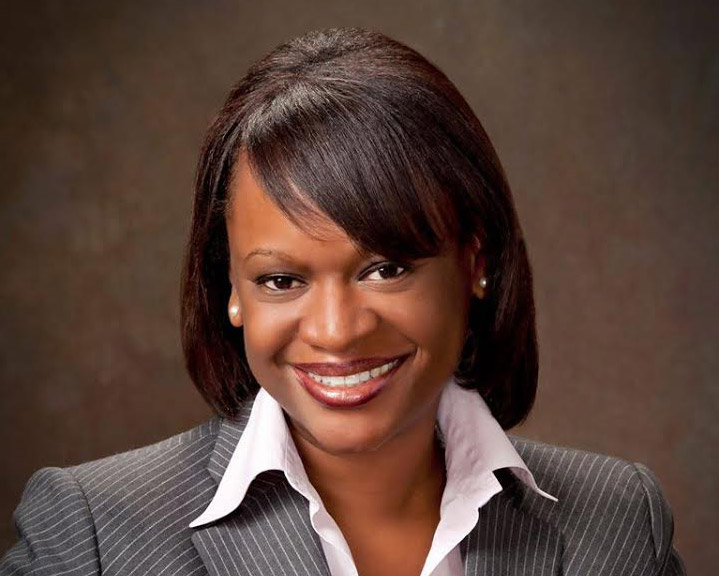 Anyone who knows anything about St. Petersburg knows that one of its most powerful and passionate advocates is Deputy Mayor and City Administrator Kanika Tomalin. Since 2014, she has served St. Petersburg, the city her family has called home for five generations.
Upon completion of her service to the City, she will join Eckerd College—St. Petersburg's, and Florida's, only national private liberal arts college—as vice president for strategy and chief operating officer.
"Dr. Tomalin has a proven track record as a strategic thinker, an efficient implementor, a consensus-builder, a fiscal innovator and an enthusiastic advocate for St. Petersburg," says Eckerd College President Damián J. Fernández, Ph.D. "She will be a critical partner as we seek to implement the initiatives in our new strategic plan, in particular those that seek to strengthen the College's connections with St. Petersburg for both the City's and the College's benefit."
Senior leadership at Eckerd College marries Tomalin's track record of community-focused outcomes and passionate advocacy for equitable community revitalization, healthy families, at-risk youth and education with Eckerd's strong vision and commitment to its students, faculty and the community it calls home.
"I am inspired by President Fernández's clear vision for the future of the College and excited to bring passionate, experience-guided commitment to its people, purpose and mission," she says. "It is an honor to accept this invitation to help author Eckerd's next chapter."
In her role at Eckerd, Tomalin will oversee operations and strategic advancement—including infrastructure planning, large capital projects, and environmental sustainability and resilience projects—while engaging external support of the College's key priorities, including the development of the St. Petersburg Center for Engaged Citizenship and Social Impact.
The Center will bridge the campus and the urban community, and reinforce Eckerd's role as an anchor institution in the Tampa Bay area. Through partnerships, the College will provide real-world opportunities for students to develop professional skills and the empowerment required to be active citizens and agents of change. It will serve as an incubator for new creative endeavors, providing intentional integration between the city and the classroom.
"Working to build an inclusive City of Opportunity is a call to service that will long transcend my time as a government official. This transition into higher education leadership at Eckerd, a college that is committed to the equitable provision of a world-class liberal arts education for all scholars who seek it, is a wonderful pathway by which to answer," Tomalin says. "Education is a transformational tool that serves to open doors, change lives and shift trajectories. It is opportunity defined."
Tomalin earned a Bachelor of Science degree in broadcast journalism from Florida Agricultural and Mechanical University, an MBA from the University of Miami, and a Doctorate in law and policy from Northeastern University. She began her career in St. Petersburg at the St. Petersburg Times before joining Bayfront Medical Center in 2000 as a fundraiser. She later joined the Public Affairs Office at Bayfront and became manager in 2004. She served as director of corporate communications for four years and then was promoted to executive director, then vice president, of strategic planning and public affairs in 2010 and 2011. Before her appointment as deputy mayor in 2014, she served as the regional vice president of external affairs for the Bayfront Health Network and director of strategy for Health Management Associates' 23-hospital Florida Group. In 2018, her scope expanded to include city administrator, a role in which she oversees all administrative and operations functions for the City of St. Petersburg.
She will join Eckerd College at the conclusion of Mayor Rick Kriseman's term.