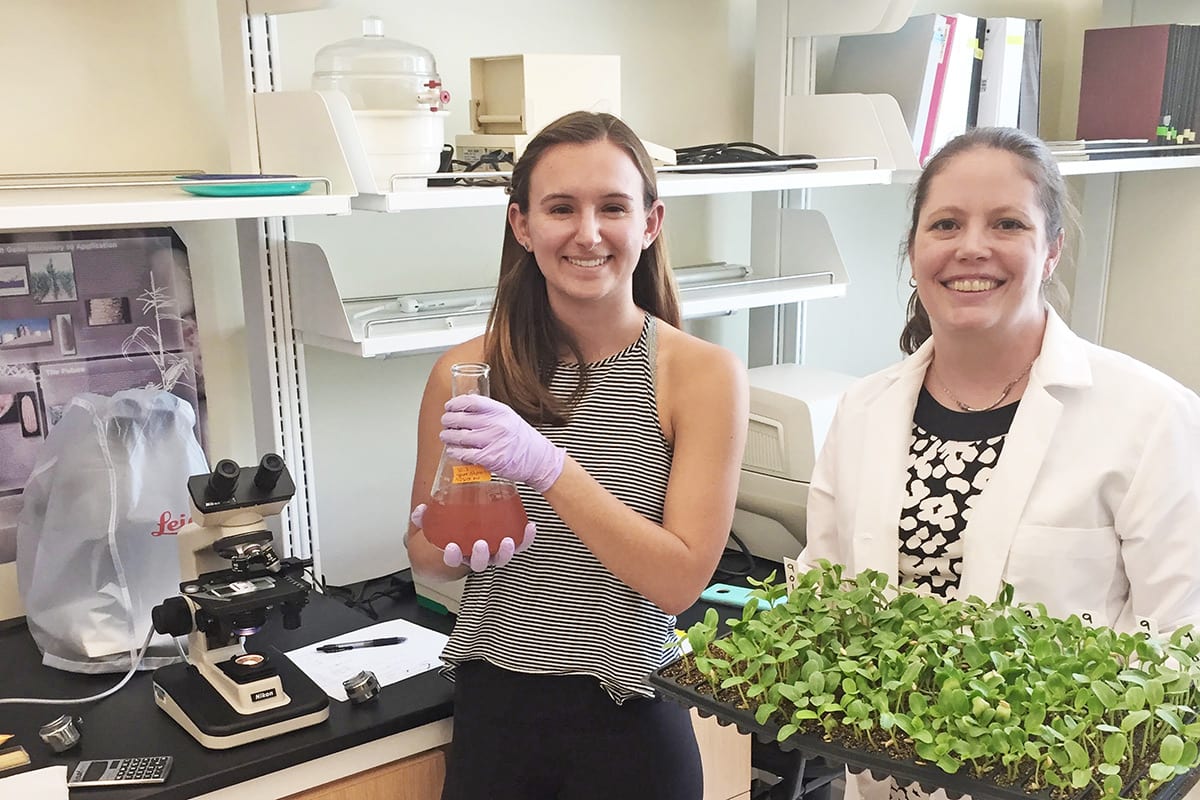 Mishi Vachev '19 with Dr. Conrad and their cantaloupe seedlings
Summers in rural Bulgaria taught Michaela "Mishi" Vachev '19 an appreciation for plants that has taken her one step closer to her dream.
Mishi, a senior biology student from Fremont, Calif., is one of 25 students from around the world chosen to be a 2018 American Society of Plant Biologists (ASPB) Conviron Scholar. The honor includes a one-year membership to the ASPB, a hands-on virtual learning program, virtual mentoring with a plant science professional, a chance to present a poster at the next ASPB meeting in San Jose, Calif., and a chance to submit to the ASPB blog for publication.
"Following graduation, I hope to pursue a Ph.D. in plant breeding and to specifically work on breeding crops for third world countries or populations in need of improved agriculture," said Mishi.
She credits her Bulgarian heritage for putting her on the path to becoming a plant biologist.
"Since elementary school, I have always known of my interest in science, and by spending many summers in rural Bulgaria, I became well-versed in the importance of plants as a means of sustenance," Mishi said.
A biotechnology class in high school combined her passions in a real way. When choosing a college, she already knew what she was looking for.
"I chose to attend Eckerd College because of the close relationships I felt I could foster with my peers and professors," Mishi explained. "I was initially drawn to Eckerd because of the biology program, and after touring the campus and meeting excited students and faculty, I felt that this was the best place for the pursuit of my academic endeavors."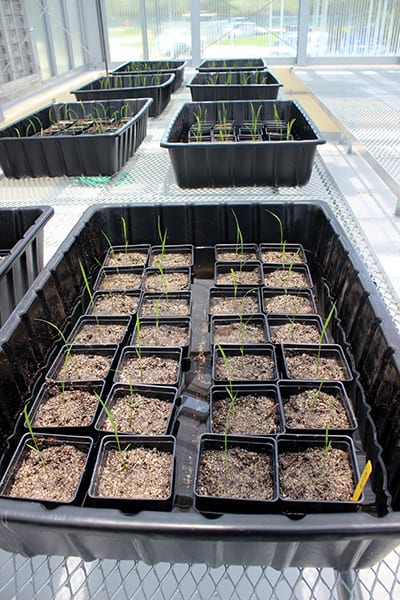 Rice plants growing in the Eckerd College greenhouse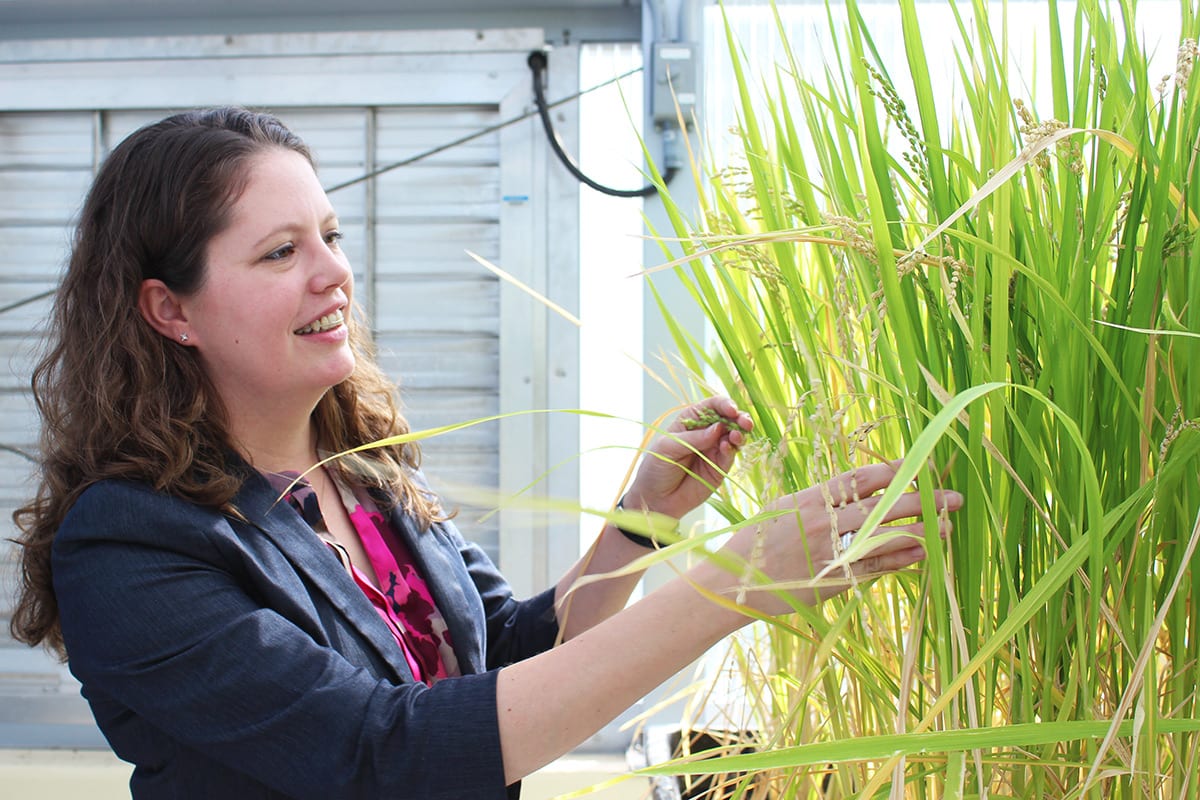 Assistant Professor of Biology Liza Conrad, Ph.D., inspecting a rice plant in the greenhouse
Under the the tutelage of Dr. Liza Conrad, assistant professor of biology, Mishi has been working on the development of a new variety of cantaloupe as well as developing molecular markers for Fusarium wilt resistance in cantaloupe — a project that has become her senior thesis.
Adding Conviron Scholar to her impressive resume should definitely improve her chances of going to the graduate program of her choice. Mishi has already interned at the United States Department of Agriculture Plant Gene Expression Center in collaboration with the University of California-Berkeley, where she assisted on a project looking at sorghum microbiome association, and at the Boyce Thompson Institute at Cornell University for a National Science Foundation Research Experience for Undergraduates, where she worked on the molecular characterization of resistance to bacterial speck, a common plant disease in commercially grown tomatoes.
Being recognized by the professional organization most closely associated with your field of study is a boon for graduate school applications. One year after being chosen as a Conviron Scholar, each winner will receive a letter of recommendation and a certificate of completion from the ASPB.