The Passmore Scholarship makes awards directly to women age 21 or over who live, work or attend school in Pinellas County, and who, according to the BPW website, demonstrate achievement, need and well-defined educational goals. Since 1993, the scholarship has awarded nearly $58,000 to 120 students.
"Receiving the Connie Passmore Scholarship made me more hopeful and eager for my academic and professional career," Ryleigh says. "My goal is to become a surgeon, and this field is primarily dominated by white males, which can be intimidating.
"Since the scholarship aims to achieve equity for women within the workplace, I feel honored to have received it and hopeful that I can be a part of the medical field becoming equally diversified."
Ryleigh is currently conducting research with Denise Flaherty, Ph.D., associate professor of biology at Eckerd. "Our main goal," Ryleigh says, "is to understand the impact of toxins and molecular neuropathology on the development, function and reproduction of C. elegans." [Caenorhabditis elegans are tiny worms used in Flaherty's Alzheimer's research.]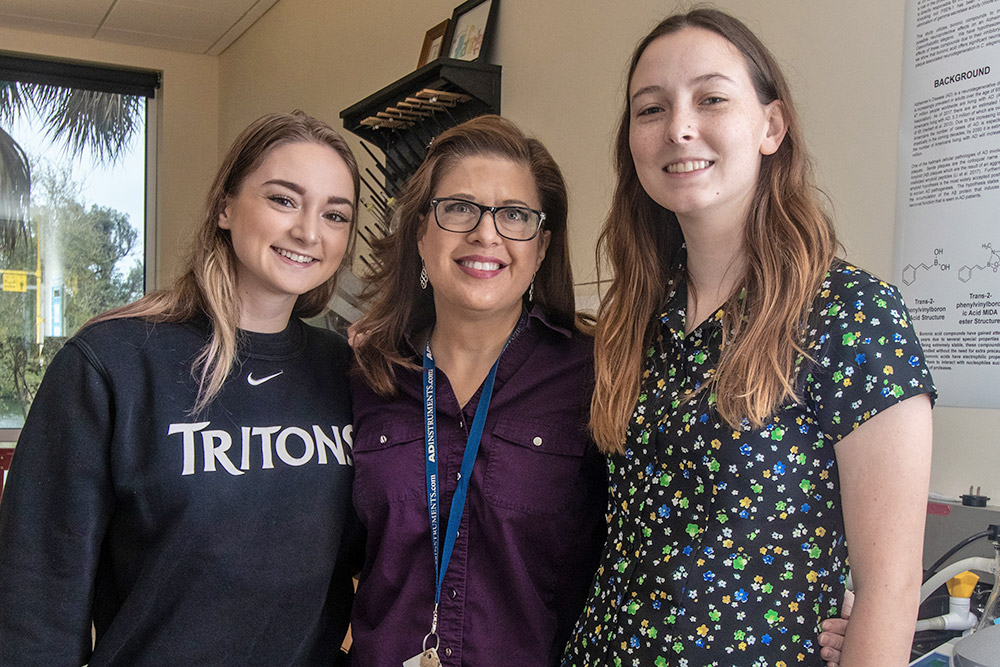 Many students have conducted research under the tutelage of Professor Flaherty (middle) including Gina Ciraolo '20 (left) and Zoe Burch '20. Photo taken February 2020 by Angelique Herring '19.
The scholarship was established to honor one of BPW's longtime members. Mrs. Passmore, who was a Florida Power employee, served as president of the chapter and held several district and state positions. Her special interest was the Equal Rights Amendment, and she carried on a vigorous campaign in support of its passage.
"We are so pleased that Ryleigh received the scholarship," says Kat Robinson, Ph.D., Eckerd's assistant dean of faculty. "She is an excellent student and was a fantastic candidate for the BPW Connie Passmore Scholarships. We are so happy that a local St. Pete organization is working with us and providing our students with experience and support."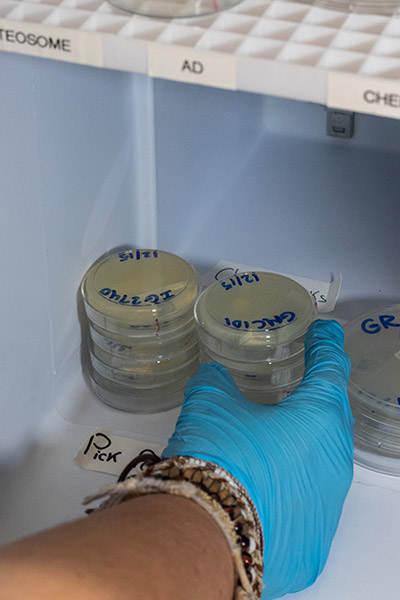 Worms are carefully marked according to mutation and stored in a designated incubator.