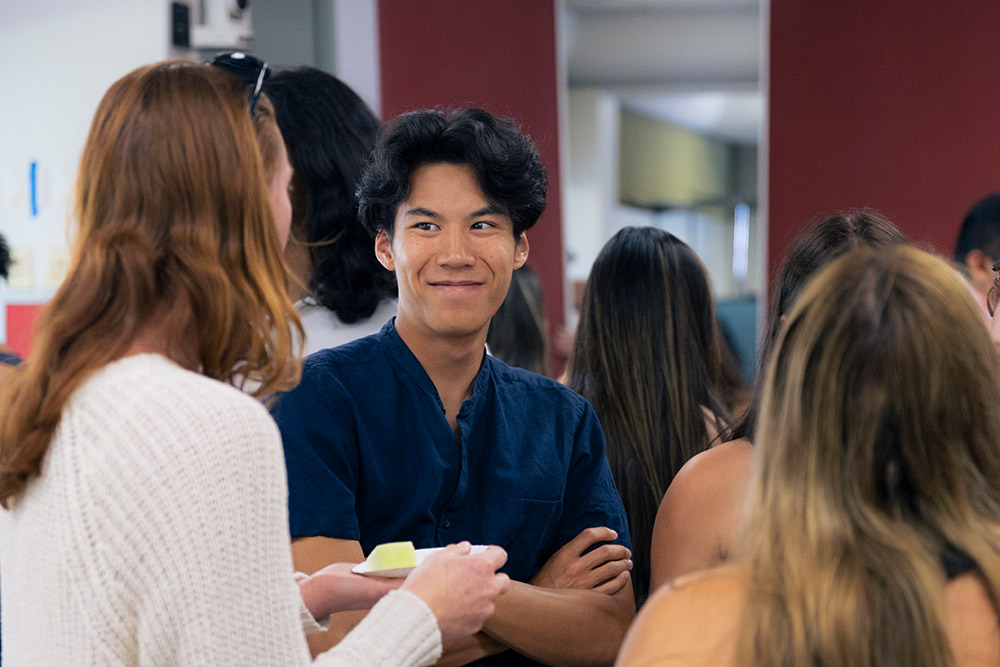 Senior Ethan Chaipatanapong celebrates with his peers in Fox Hall. Photos by Penh Alicandro '22
Each of the 37 students received an honor cord—braided black and teal to signify their solidarity as students of color and their unity as Eckerd College Tritons.
The first Senior Step-Up ceremony, hosted by the Office of Inclusive Student Engagement on May 17, offered all senior students from underrepresented demographic groups the opportunity to celebrate their achievements days before the full Commencement ceremony. Alumni, faculty, staff and junior students joined in to congratulate and affirm the soon-to-be graduates.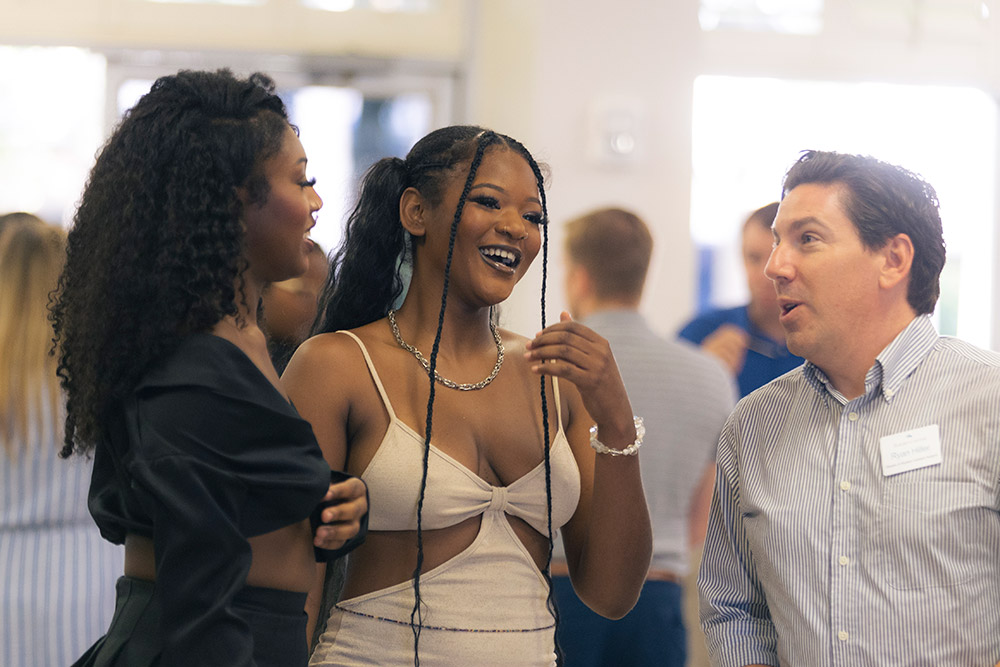 Seniors Victoria Grant (left) and Serena Brown share a laugh with Ryan Hiller, director of student outreach and support.
Keynote speaker Pinellas County Commissioner René Flowers '05 encouraged the group to continue forging their own paths and creating their own doors into spaces not occupied by people who look like them.
"I liked the keynote speaker and the purpose she was trying to instill in us," says YuHan Burgess '23, a computer science and French graduate from Bonita Springs, Florida. "I thought the entire ceremony was really nice and a great first step. I hope it keeps going into the future."
Aside from the cord presentation and the keynote, students participated in a call-and-response chant designed to encourage them to see their own potential beyond graduation.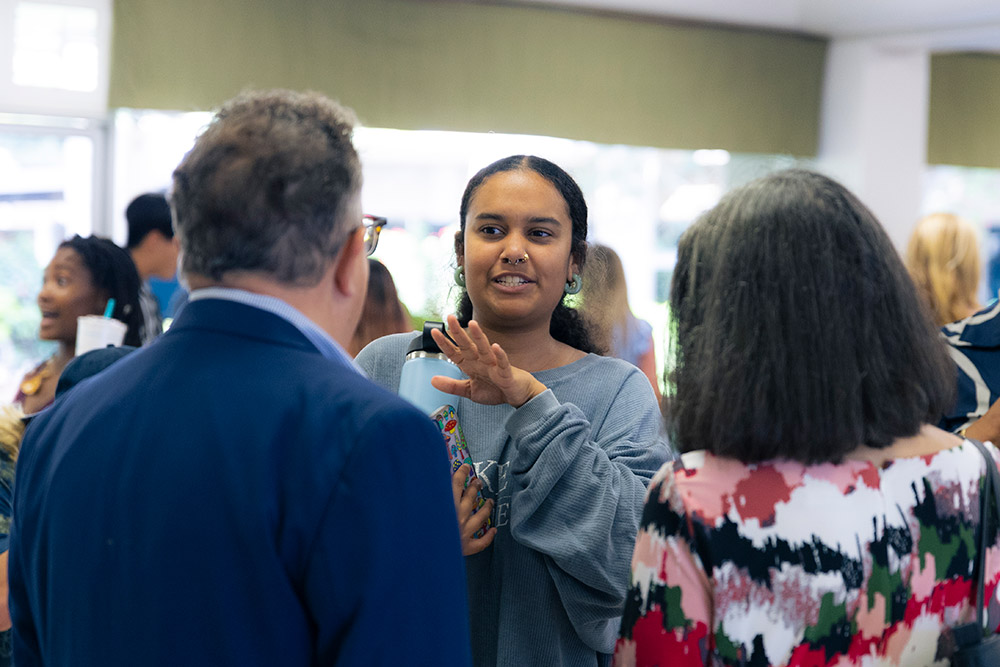 Senior Ava McLeod chats with President Annarelli.
The students also had time to eat and to greet Commissioner Flowers and other local alumni who are making strides in their industries, to ask them questions about the pathways to success.
"I wished that I could have met the alumni sooner," says Cedrica "CJ" Jackson '23, a psychology graduate from Tampa and former president of the First-Gen Club. "The right people were there, and I felt like I learned so much just from those brief conversations."
Event organizer and Coordinator of Inclusive Student Engagement Ann Sherman-White '06 says that the first Senior Step-Up ceremony was another chance to build community among the students and alumni and establish a network aimed at career advancement.
"It was a celebration. It was recognition of their perseverance and achievements," says Sherman-White. "It was our way of acknowledging the struggles they may have faced—to say, 'Y'all made it!' before sending them off into the world. The cords symbolize that struggle but also being a Triton. They will always be Tritons."