Starting in the fall, high-performing Eckerd College students, including students and graduates of Eckerd's Program for Experienced Learners, can earn direct admission to Stetson University's College of Law.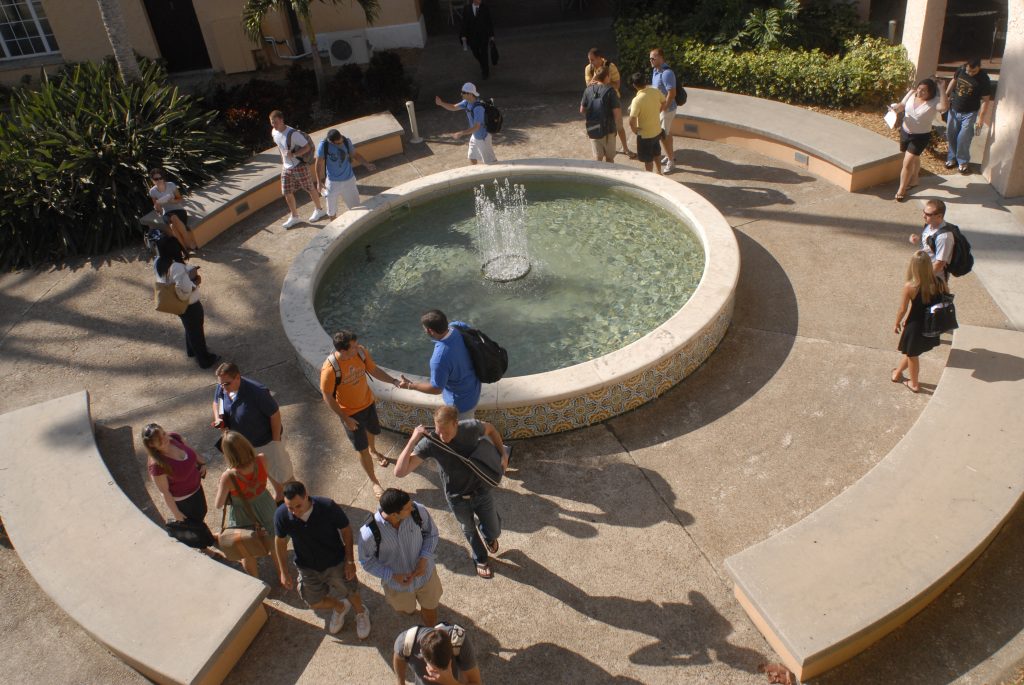 Stetson University's College of Law is located in Gulport, Fla. less than six miles from Eckerd's St. Petersburg campus.
The partnership with Stetson University will also offer $15,000 or more in scholarship opportunities to accepted Eckerd College students based on qualifications and credentials.
Through the new program, eligible Eckerd College students who have completed coursework requirements for their bachelor's degrees and have competitive grades and scores on the Law School Admissions Test may apply and be accepted to law school at Stetson University in their senior year.
"This new direct admission agreement between Stetson University's College of Law and Eckerd will offer wonderful opportunities for Eckerd College graduates. We look forward to a growing and flourishing relationship with Stetson Law," said Suzan Harrison, Eckerd College's Dean of Faculty and Vice President for Academic Affairs.
All majors are eligible for the program and Eckerd offers several courses to prepare law school applicants under the Pre-Law track.
"This new partnership makes it possible for Eckerd College students who are passionate about advocacy to seamlessly transition into law school," said Stetson College of Law Dean and Professor Christopher Pietruszkiewicz.
"Student advocates can make a natural transition from Eckerd to Stetson law school," Pietruszkiewicz explained. "Eckerd's academic strengths in the natural sciences dovetail into Stetson's international leadership in environmental law."