Eight Eckerd students traded in their flip-flops for lab coats this past summer to spend 10 weeks conducting research at the Center for Human Genetic Research in Harvard Medical School's Massachusetts General Hospital Research Institute.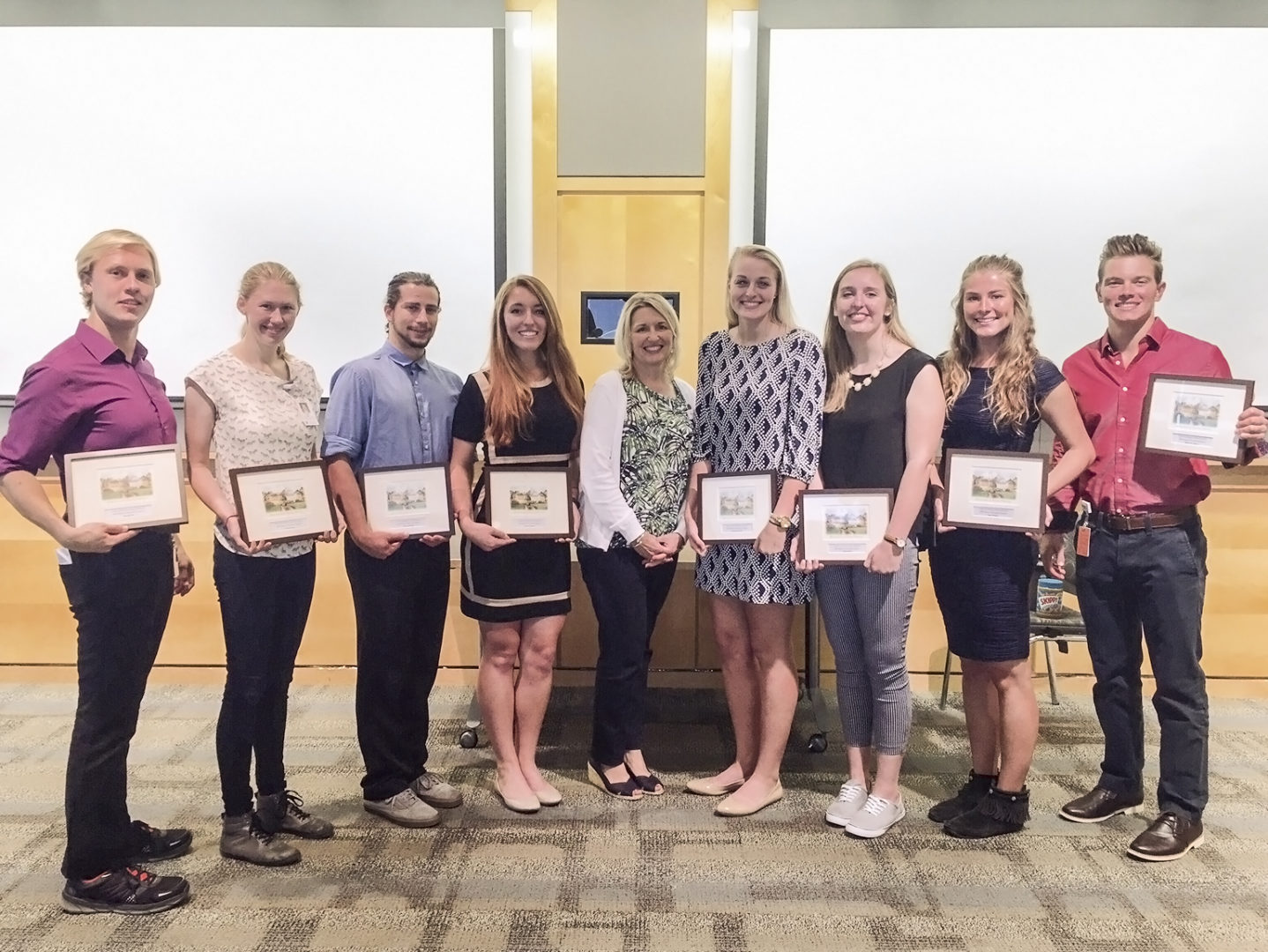 The internship, founded by Susan A. Slaugenhaupt '85, Ph.D., Eckerd Board of Trustees member and scientific director at the center, began bringing Eckerd students to Boston in 2010. Since then, 55 students have taken part in this unique program, and some have even gone on to work at the Institute between graduation and medical school.
Tobias Krussig '17, a biology student from Inman, S.C., was honored to be selected for the program at the Institute. It was the second time he'd applied.
"I had heard about it and really wanted to participate," Krussig said. "It was one of the most amazing experiences of my life."
More than the lab experience he got dissecting the tissue of mice used in a drug test to treat familial dysautonomia—a disorder that affects the development and survival of nerve cells—Krussig said the people he met made the biggest impression.
"Getting to talk to these people with these amazingly long careers, they've been everywhere and done everything you hope to do," he explained. "It's really great to hear from them."
Anna Wilson '18, a biochemistry student from Minneapolis, said she was all right with spending her summer "hunched over a microscope."
"This is a really great opportunity. And I know that if I weren't at Eckerd, I wouldn't have been there," Wilson explained.
Among the several labs operating, a Huntington's disease lab gave Brooke Trimmer '18 the chance to synthesize proteins and learn the ins and outs of medical research.
"Doing lab work, you kind of get the feel for how a life in research would be," said Trimmer, a biochemistry student from Brunswick, Maine. "I came into this pre-med wanting to do clinical work, but I have enjoyed research. You never know if you don't try."
Slaugenhaupt plans to work with Biology Professor Steve Denison, Ph.D., to bring several more interns from Eckerd to Massachusetts General during the summer of 2017.