Ian Johnson '89 felt humbled when President Don Eastman welcomed guests to a ceremony to reveal the officially renamed Eckerd soccer pitch, the Ian P. and Maureen E. Johnson Athletic Field.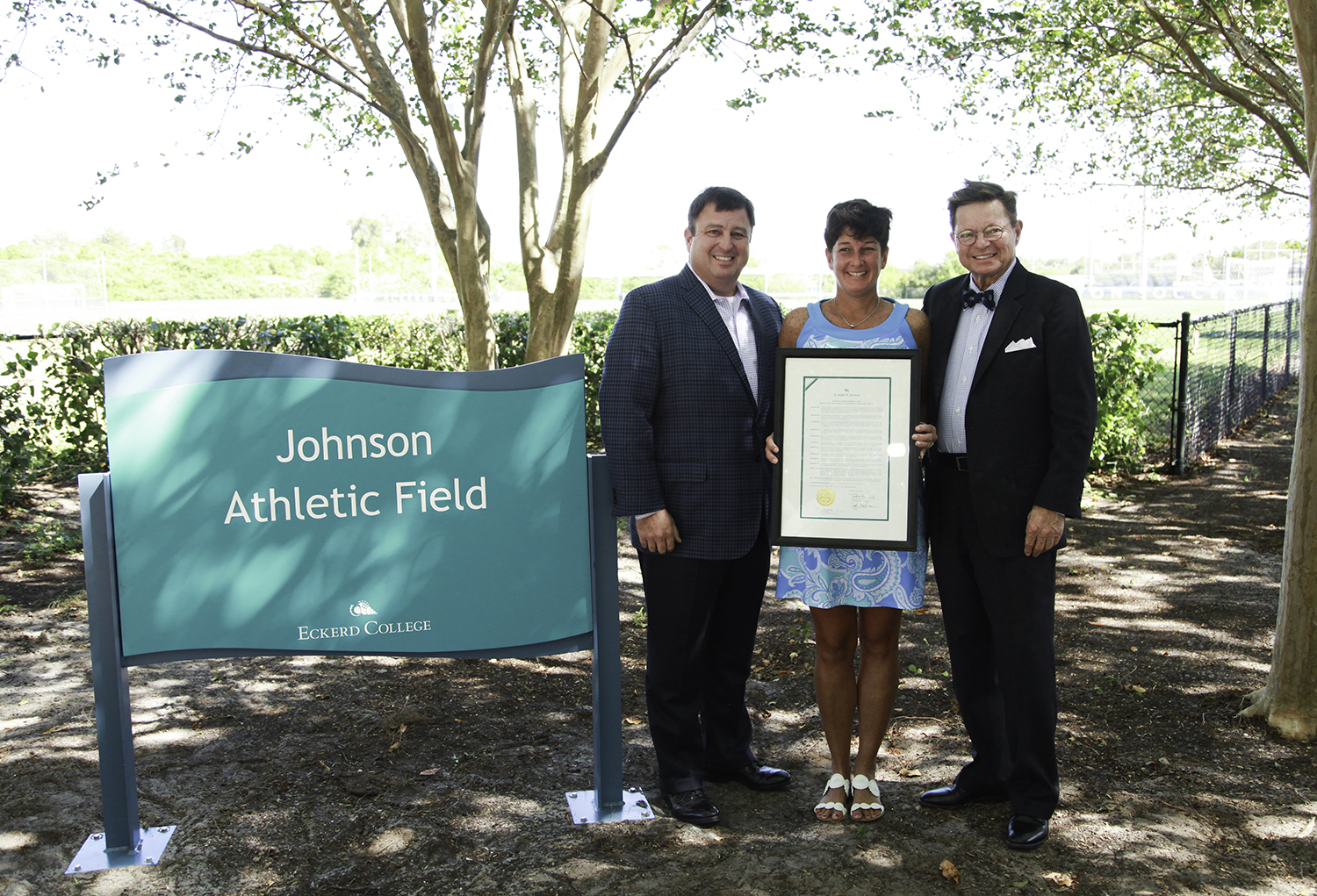 Alumnus Trustee Ian Johnson (left) poses with his wife, Maureen, and President Don Eastman at the new Johnson Athletic Field sign. Photos by Lisa Presnail.
"It was definitely unexpected," said Johnson, an alumnus member of Eckerd College's Board of Trustees and senior vice president for investment operations at Fidelity Investments in Boston. "It was really appreciated and overwhelming."
The field was dedicated on Oct. 14 during the Fall Meeting of the Board of Trustees. Students, athletics staff and administrators toasted the Johnsons during an outdoor ceremony with speeches of appreciation from head soccer coaches Ian Cameron and Danielle Fotopoulos, soccer players Alex Gott '18 and Gabriela Martinez '20, and trustee Sue Slaugenhaupt '85.
The College decided to name the soccer field in the Turley Athletic Complex after Johnson and his wife to honor the couple for their contributions to Eckerd.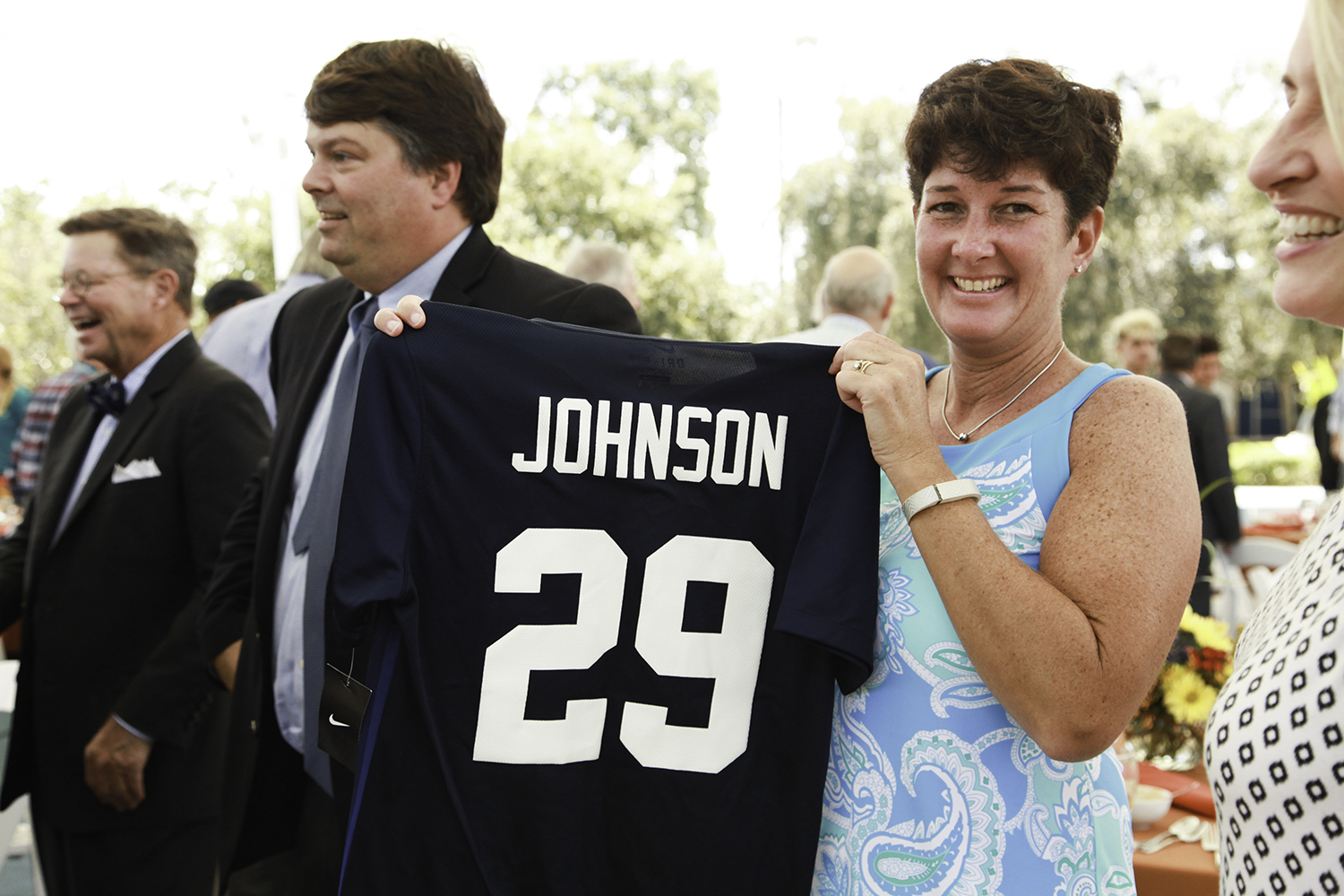 Maureen Johnson shows off an Eckerd Triton soccer jersey made especially for her son.
Since becoming a trustee in 2005, Johnson has served on the Investment, Finance, Executive and Student Life committees; risen to the position of vice chair of the board; worked on the Ad Hoc Athletics Workgroup; and in his mother's memory endowed an academic scholarship called the Penelope Ellis Memorial Scholarship, which has benefited more  than 70 Eckerd students majoring in economics or political science—the disciplines in which Johnson majored.
"The purpose of the giving was not intended for any type of recognition. So receiving the recognition is humbling, to say the least," Johnson said.
Along with the field naming, the College presented the Johnsons with a framed soccer jersey and one active player jersey for the couple's 12-year-old son, who plays the sport. Johnson played soccer himself in high school and participated on the intramural team while at Eckerd. He said his commitment to advancing his alma mater won't end—because the school is "special."
"Eckerd is just a special place and a very unique place in the higher-education world in its mission and its ability to bring out kind of the best in its students," Johnson said. "Since its founding, it has stayed true to its core mission. That makes it really special—that unified vision and commitment from the administration, faculty and staff to achieve that vision. Being able to contribute back to that is at the top of my priority list."