Louis Valenziano '19 heard his accounting professor complain about how hard it is to erase an entire whiteboard after class, and a lightbulb went off.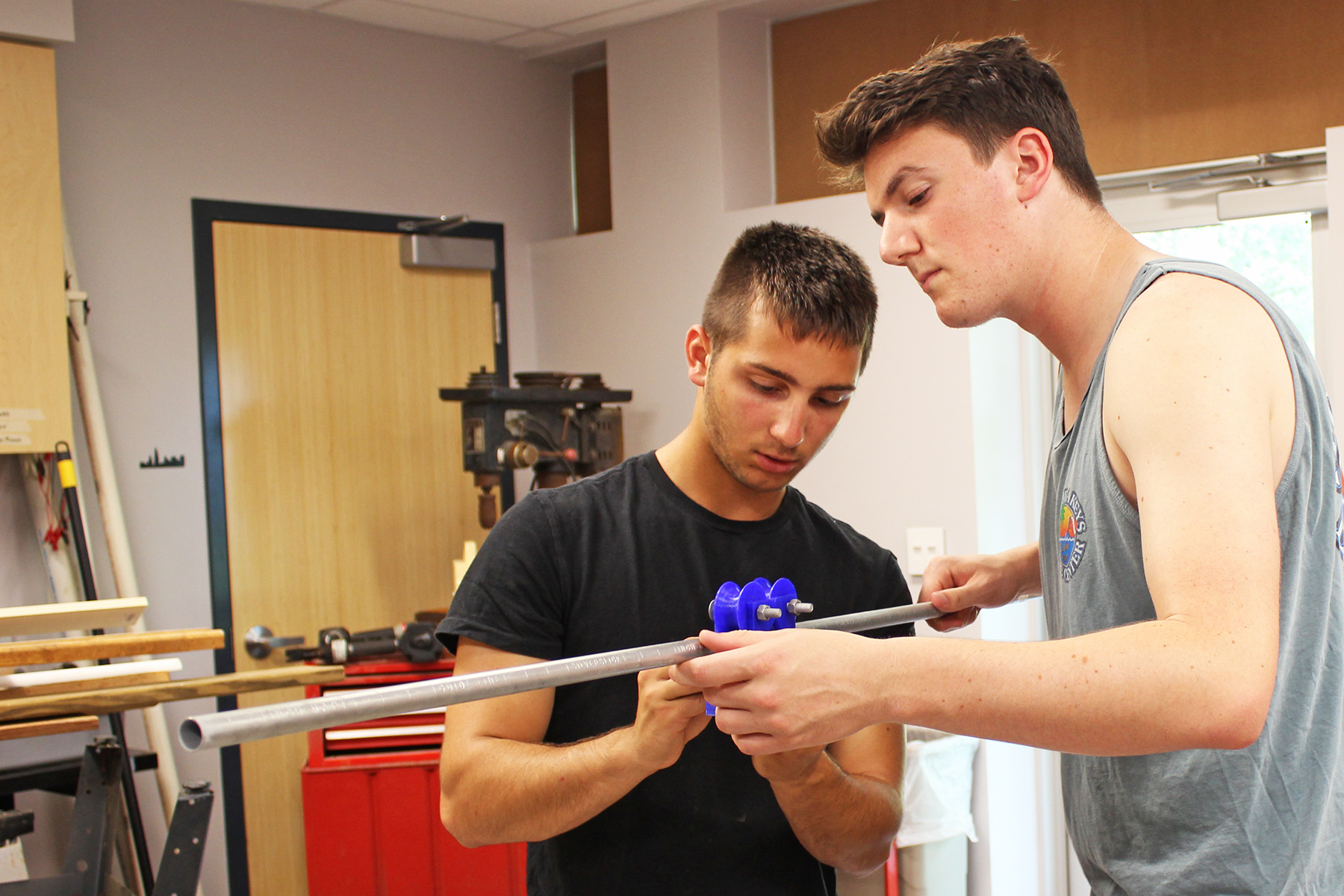 Louis Valenziano '19 (left) and William Powell '18 in the Eckerd MakerSpace creating their track mounted eraser.
With the help of his roommate, William Powell '18, the duo created the "Simply Slide," a track-mounted eraser that cleans a whiteboard in a single swipe, similar to an Etch-A-Sketch®. Valenziano and Powell entered the idea in the 2017 Frank and Ellen Daveler Entrepreneurship competition at the University of South Florida and were selected as $5,000 grand-prize winners out of 90 applicants from around the state.
"We hope to get Eckerd and other schools to buy into this idea, and continue working on the business," said Valenziano, a management and economics major from Hummelstown, Pa. "We're looking at the $5,000 as an investment in the future [of Simply Slide]."
Powell, an environmental studies major from Warminster, Pa., had never had any business or entrepreneurial experience prior to this contest. His expertise in making things comes from EC Maker Space, a campus club of students who create products and art through 3D printing, blacksmithing, woodwork, sewing and other crafts. Powell, an executive board member of the club, helped create a prototype made of recycled plastic, metal pipe, wood and felt erasers.
"It was really amazing because out of all the other teams [at the Daveler] we were the only ones with a product. Everyone else had an app," Powell said.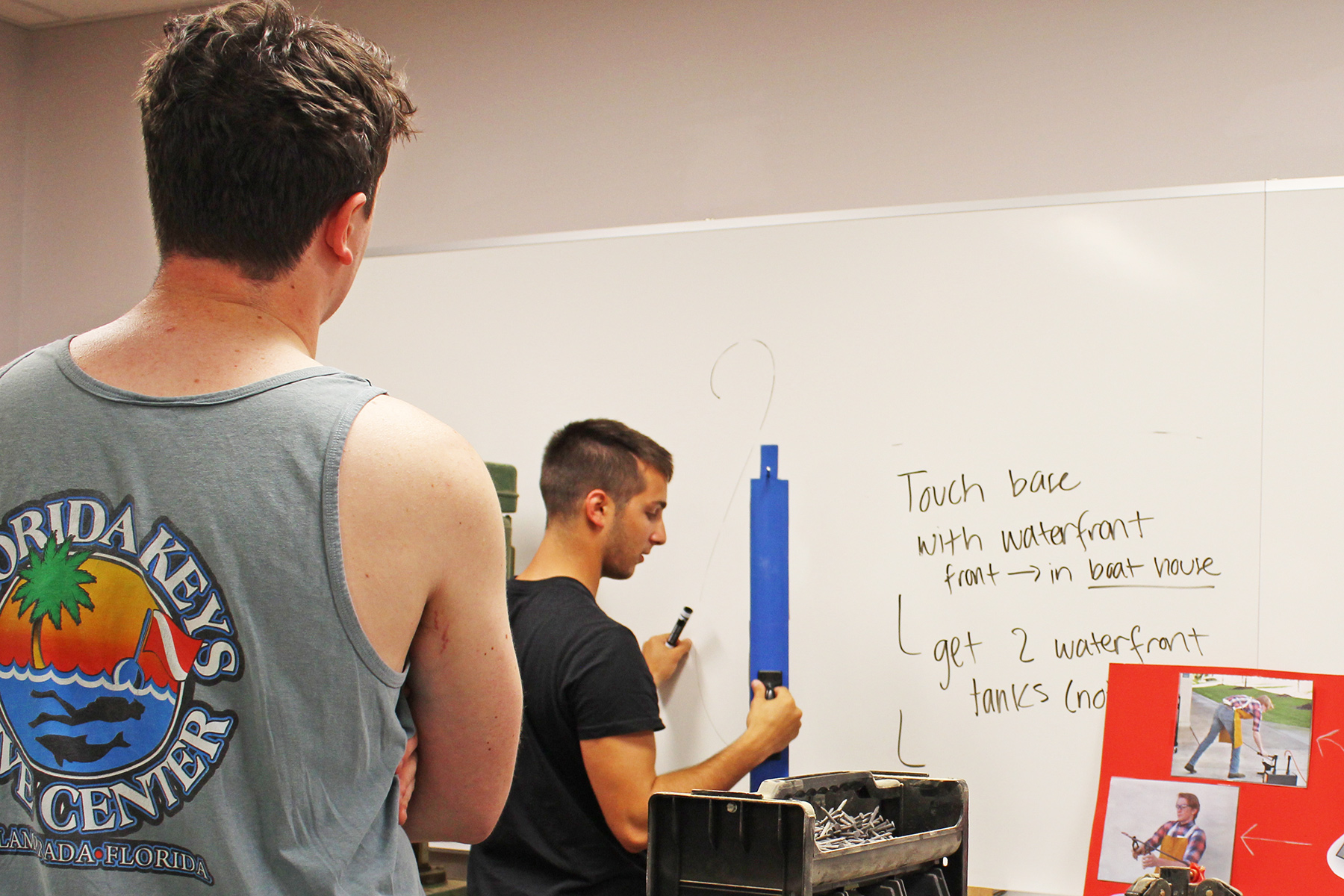 The competition guidelines required that students in Florida submit a written proposal, and then the most intriguing applications were selected to pitch their product to a panel of judges on April 8. Some pitches were awarded $2,500, but only a few were given additional prize money.
After the winners were announced, the contest paired up its 12 winners with a mentor to help them through the process of turning their pitches into reality. Powell and Valenziano also have connected with a patent attorney.
"As an environmental studies major, I never thought about business things, but that's what's great about environmental studies at Eckerd," Powell said. "It's so broad that it is applicable to many fields—things that people think you might avoid. Now I'm learning there is a lot of crossover in both the business and environmental justice worlds."