Eckerd College offers pre-law students an ideal environment to acquire the skills and knowledge necessary for admission to law school and to perform well in the legal profession.
Eckerd offers a variety of pre-law tracks to allow students to tailor a pre-law major to meet their own professional ambitions. Students in Eckerd's pre-law program have entered some of the nation's finest law schools and pursued careers in a variety of law-related fields.
Eckerd College's location in a major metropolitan area permits access to area courts and other legal organizations for both study and employment purposes.
Law schools do not require a prescribed undergraduate major for admission. Instead, they recommend that undergraduates take a wide range of courses involving rigorous intellectual training which will sharpen their communication and cognitive skills. Undergraduate students planning on attending law school are best advised to select a major which will strengthen their abilities to think analytically, to read and write well, and to deal with human problems in a realistic context. Eckerd offers an ideal setting for acquiring the skills and background necessary to secure admission and to do well in any law school in the nation.
Like most of the better pre-law programs, Eckerd's program allows students to major in virtually any field of study while taking a number of courses which will help prepare them for the rigors of law school. In recent years, pre-law students at Eckerd have majored in such diverse fields as environmental studies, history, political science, literature, philosophy and business. Students are encouraged to adopt a major which will serve their career goals, often combining a traditional liberal arts discipline with courses oriented towards future legal study and work.
The flexibility in Eckerd's pre-law program allows students to match their interests in the law with other topics. For instance, a student interested in environmental law might major in marine science or environmental studies at the college while taking courses to prepare for law school. Similarly, a student interested in pursuing a career in politics could pursue his or her pre-law program through a major in political science. Similar combinations are possible for students interested in eventually going into criminal law, business (corporate) law, or the teaching of law.
Our 
Law & Justice minor
is designed explicitly for students who are planning to attend law school.
Any student in any major with a 3.3 GPA at the time of application and an LSAT score at the 50th percentile or better is eligible for
automatic admission to Stetson University's law program
and to receive at least $15,000 a year in scholarship for each year of the program, assuming the student remains in good academic standing.
All pre-law students meet with the pre-law adviser Students plan their curriculum to include a mixture of courses in the student's major plus an array of pre-law courses suitable to the particular student's academic needs and career plans. Pre-law students ordinarily take the Law School Admission Test in the summer between their junior and senior years, at which time they also register for the Law School Data Assembly Service.
Recommended pre-law courses
There is a wide range of courses at Eckerd which fulfill the needs of pre-law students. These courses are intended to sharpen students' verbal skills through emphasis on improving their reading and writing abilities. Several of the courses will introduce students to the case method of study employed by most law schools as well as some substantive law.
Communication Arts and Persuasion
Business Law
The Constitution and Government Power
The Constitution and Individual Rights
Crime, Justice & Ethics
Group Dynamics
Introduction to Logic
Judicial Process
International Environmental Law
Introduction to American National Government
Introduction to Criminal Justice
Conflict Studies
Comparative Judicial Politics
Ethics Tradition and Critique
The Managerial Enterprise
Criminology
The Supreme Court in American Politics
Juvenile Delinquency
Civil Rights Movement
In addition to this list of courses focusing on law-related topics and skills, students planning on attending law school are strongly encouraged to take elective courses in the humanities and social sciences, including – literature, philosophy, history, sociology, economics, psychology, anthropology and political science. Pre-law students often take courses in the natural sciences and mathematics to strengthen their analytical reasoning. Pre-law students interested in going into international law or immigration law are encouraged to take extensive course work in at least one of the foreign languages offered at the college.
"Lawyers are central figures in the life of a democratic country. To become a lawyer is to take part in shaping the life of a nation and its people."
– The Official Guide to U.S. Law Schools, 1991-92
"Most reputable schools of law neither require nor recommend any particular undergraduate major or any prescribed course of study as preparation for law school. Schools of law encourage undergraduate students to undertake and complete a curriculum characterized by rigorous intellectual training involving relational, syntactical and abstract thinking. In addition, students should be encouraged to pursue a discipline not because it is relevant for law school, but because the student finds the discipline interesting and satisfying."
– A. E. Johnson Jr., Ph.D. Associate Dean, School of Law University of Kansas
Eckerd College has a full-time faculty member in the political science department who serves as pre-law adviser and is available to help pre-law students from all disciplines select courses, arrange to take the Law School Admission Test (LSAT), and to otherwise prepare for law school Advisement also extends to those students who wish to pursue postgraduate study in order to enter the newly emerging paralegal profession in this country.
Most pre-law students at Eckerd pursue graduate work soon after graduating. While most continue their education towards the JD degree at an accredited law school, others have gone on to graduate work in their major discipline. The pre-law training, in conjunction with a traditional academic discipline, has prepared Eckerd graduates well for a wide range of career opportunities In recent years, 7 percent of Eckerd's graduates have gone on to law school. At any one time, there are about 45 pre-law students enrolled at the college. Eckerd graduates have continued to perform well on the Law School Admission Test, reflecting the excellent training available to them at the college. Recent graduates from Eckerd have attended a wide range of law schools including:
American
Campbell
Chicago
Columbia
Cornell
Duke
Emory
Florida Florida State
Georgetown
George Mason
Lewis & Clark
Mercer
Miami
North Carolina
Pepperdine
Rutgers
Stanford
Stetson
Suffolk
Tulane
Vanderbilt
Vermont
Villanova
Virginia
Washington
Whittier
Yale
Eckerd is well placed to give pre-law students research opportunities related to legal studies The Eckerd College library has sets of US Supreme Court Reports, federal statutes, and the Congressional Record suitable to the needs of the undergraduate students Eckerd is a short distance from Stetson College of Law which is Central Florida's only law school Proximity to Stetson has allowed Eckerd students to participate in moot court and law clinics Stetson has a new state-of-the-art law library. Pre-law students at Eckerd have also been able to take advantage of a number of off-campus internships related to the legal profession with local public defenders' offices and guardian ad litem programs. As part of their course work, pre-law students have been able to attend a variety of courtroom proceedings to observe firsthand the working of the judicial process Several Florida courts sit in St Petersburg at the county seat of Pinellas County Nearby Tampa is the home of the Federal District Court for the Middle District of Florida, one of the nation's busiest federal courts.
Since pre-law students take courses in a variety of majors, they have contact with an unusually wide range of Eckerd faculty.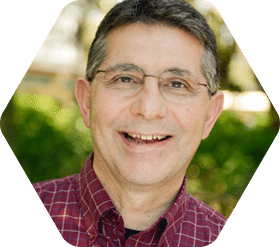 Associate Professor of Political Science, Ph.D., University of Oregon, teaches courses dealing with comparative judicial politics He also teaches a variety of other courses dealing with political philosophy and Environmental Policy which are often of interest to pre-law students Before coming to Eckerd he taught at the University of New Mexico.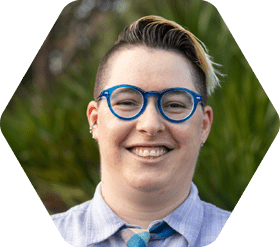 Assistant Professor of Political Science and Pre-Law Adviser, Ph.D., University of Maryland, studies representation, the U.S. Congress, American institutions, group identity, elections and quantitative methods.