Pre-College at Eckerd: Your Summer Starts Here
Prepare for an unforgettable summer
Pre-College at Eckerd offers rising high school sophomores, juniors and seniors the opportunity to experience academic and residential life in our one-week programs in June. These academically rigorous hands-on programs put you in college-level courses to help prepare you for your future.
Our Pre-College programs are designed to challenge your imagination and encourage your creative growth.
Eckerd's dedication to the liberal arts means our programs focus on creative, innovative curriculum in the liberal arts tradition. With a strong emphasis on small classes, our exceptional faculty knows and cares about the success of every student.
With our diverse Pre-College offerings, you can pursue your passions. Our programs immerse you in an accelerated, hands-on learning experience that combines guest speakers, collaborative workshops with Eckerd College faculty and off-site trips.
Our upcoming pre-college programs
Overnight Pre-College Marine Science camp: June 9-14, 2024
Overnight Pre-College Animal Studies camp: June 16-21, 2024 (Details Coming Soon)
Overnight College Prep camp: June 23-28, 2024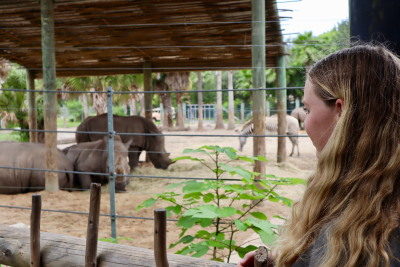 Subscribe to Receive Pre-College Program Updates: