Eckerd is many things. It is an intellectual oasis, a retreat from the realities of the real world, a fun and invigorating place. But we also believe deeply in community service.
It has been part of our DNA since our founding in 1958. Our students are engaged with the world in ways that change their lives and the lives of others.
Every student is required to perform at least 40 hours of community work before they graduate. Many go far beyond that.

We have a residence hall for students dedicated to community service.

We want students to cultivate an ethos of service that imbues their lives.
We also have many partnerships with employers and non-profit groups.
Take a look below at a few examples of the ways our students are making our community a better place.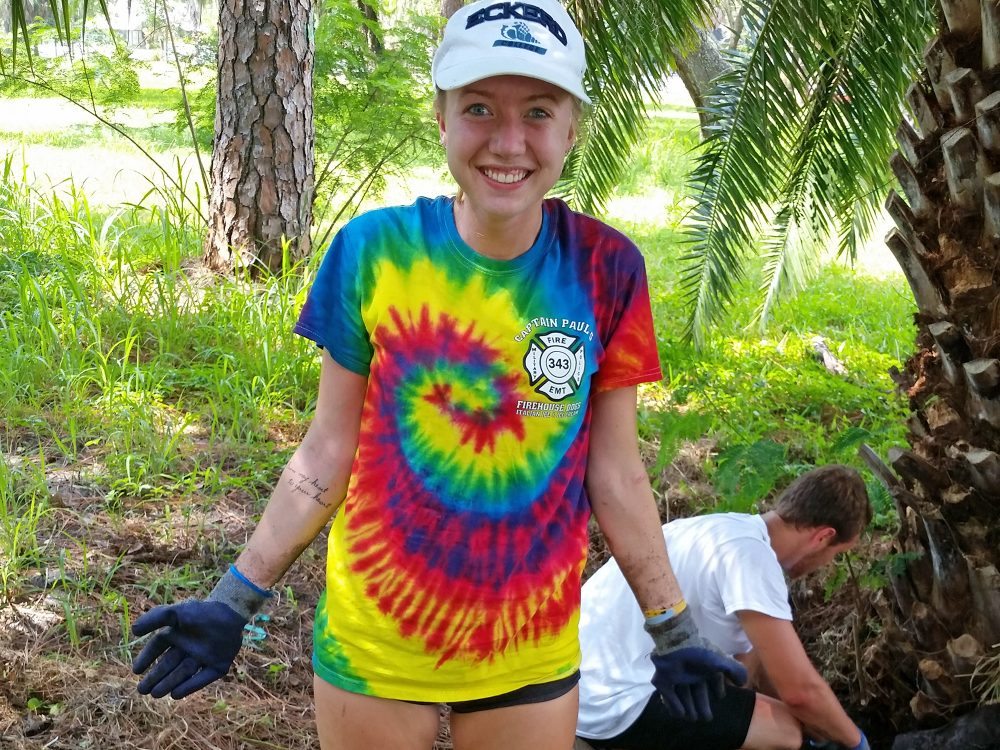 At Boyd Hill Nature Preserve, students garden, clear invasive species and train birds for educational purposes. Courtesy of Tampa Bay Estuary Program/Misty Cladas
At Baypoint Middle School, they work bio-science laboratory initiatives, including hands-on shark dissections on the Eckerd campus.
In partnership with the world-renowned Poynter Institute, students work with Melrose Elementary, John Hopkins Middle and Lakewood High schools to support teachers and administrators prepare young people to be engaged citizens through journalism education.
The Eckerd College Educational Alliance is a college-supported club that sends out students into impoverished schools in St. Petersburg to work as mentors and tutors and help teachers in the classroom.
They work with the Science Center at Career Source Pinellas to promote Science, Technology, Engineering and Math (STEM) education and workforce development initiatives in Tampa Bay, including job training programs in Cyber Security and Advanced Manufacturing.
They garden with the Edible Peace Patch Project, which aims to teach children and the community about cultivating healthy food choices.
At The Greenhouse in downtown. St. Petersburg, they assist budding entrepreneurs in developing business plans to help them succeed.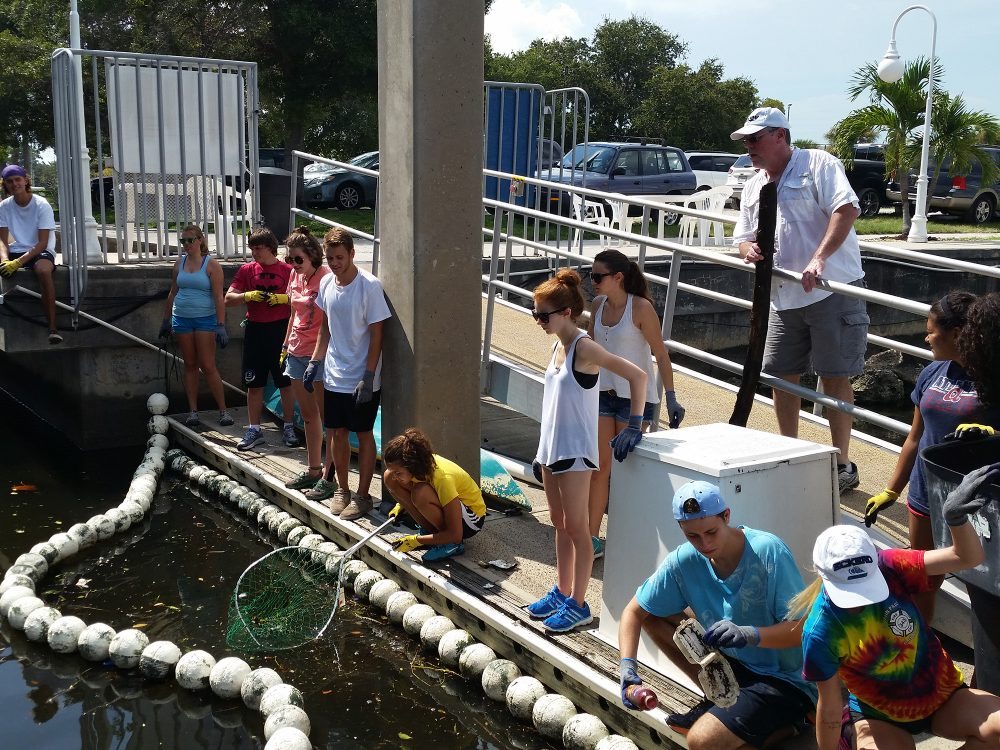 They plant sea grasses at Ft. De Soto county park, and assist with a water goat in downtown St. Petersburg through the Tampa Bay Estuary Program. Courtesy of Tampa Bay Estuary Program/Misty Cladas