The Office for Advocacy and Gender Justice is dedicated to fostering a campus community based on respect and nonviolence. We provide confidential support and assistance to survivors of power-based interpersonal violence, facilitate campus-wide advocacy and training efforts, and coordinate violence prevention initiatives on campus.
Power-based interpersonal violence includes sexual harassment, sexual assault, rape, relationship violence, and stalking. These forms of violence can occur between acquaintances, in relationships, and/or between strangers. This violence impacts all of us regardless of our ethnicity, socio-economic background, sexual orientation or gender.
Students are not alone. The Office for Advocacy and Gender Justice provides free and confidential support and assistance to survivors of power-based violence in the Eckerd community. We can help students access medical care, discuss reporting options, explore counseling opportunities, and connect with other support services in a confidential, supportive environment. We can also assist students with filing a report with campus or community law enforcement. For comprehensive information about student rights and responsibilities, Eckerd policies, and reporting options under Title IX, please visit the Title IX website.
We're glad you asked! Ending power-based violence is a community effort, and everyone needs to do his or her part to create a safer campus community. We continuously create exciting prevention, awareness, and outreach activities throughout the year. Anyone interested in enhancing support services for survivors, working with men as allies, implementing campus awareness campaigns, scheduling a prevention workshop for a department or student organization, or completing an academic project on power-based interpersonal violence, is encouraged to contact us to find out how voices can transform our campus community.
Confidential campus resources are protected by state law and are not required to report individual incidents of power-based violence to the College unless a survivor requests that they do so. Employees in this role include licensed counselors, licensed social workers, licensed health care providers, and clergy. Students can seek services from any of these providers without formally making a report to the College. If you have been victimized by power-based violence and you are not sure what to do or where to report, you may contact any of the confidential campus resources to discuss your options in a safe, supportive, and completely confidential environment.
In some cases, confidentiality cannot be promised. For instance, if the survivor of power-based violence is a minor (under the age of 18), the law requires that the professional who receives the report notify the Florida Department of Children and Families and law enforcement about the incident. There is also a legal exception to confidentiality if a survivor presents a danger to self or others. In this case, the professional provider will take steps to ensure the safety of the survivor and the community.
On-Campus Confidential Resources
Office for Advocacy and Gender Justice
Private resources include staff members who are required to report incidents of power-based violence to the Eckerd College Title IX Coordinator. These campus resources can help you access support services and guide you through the reporting process when you are ready to report. Although these campus resources are required to report to the Title IX Coordinator, the Title IX Coordinator will make every effort to maintain your privacy and follow the wishes of the survivor. These resources are private, meaning that the staff will only share your information with other staff members who need to know in order to help you with your case. For more information about privacy and confidentiality, see the Title IX web site.
On-Campus Private Resources
What's with the Green Dot?
Hundreds of research studies have shown that thousands in the United States and around the world are victims of sexual assault, relationship violence, or stalking every year. It happens in homes, in schools, on the streets, and on college campuses. Each incident hurts us all.
Imagine our campus map. Any single choice to use words or actions to harm another person is a red dot. Having sex with someone without their consent, using words to degrade or humiliate a person, or even the choice to do nothing when witnessing a moment of harm puts a red dot on our map. If not stopped, these red dots can fill our map like an epidemic. It doesn't have to be this way. At Eckerd, we believe we CAN stop violence and that we are all part of the solution.
Imagine a single green dot in the center of our map. A green dot is an individual choice in any given moment to make our campus safer. A green dot is pulling a friend out of a high risk situation, calling Campus Safety or an RA when something doesn't sound right, or just letting your friends know that violence isn't okay with you.
Through our words, choices and actions, we can add "green dots" to our map, displacing the red dots and making a difference. If all of us make choices to help the green dots outnumber the red, we will end the perpetration of violence – one green dot at a time.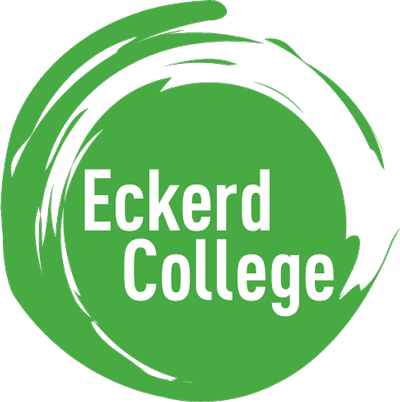 Green Dots
Believe that rape, relationship violence and stalking is unacceptable and say it out loud
Understand that men can be victims too
Use social networking sites to talk about green dots
Organize a training for your student group
Be a knowledgeable resource for victims
Look out for friends at parties
Learn to intervene in high risk situations
Wear or display green dot gear
Write a paper on violence prevention
Add "green dot supporter" on your email signature line
Green Dot Facilitator Team