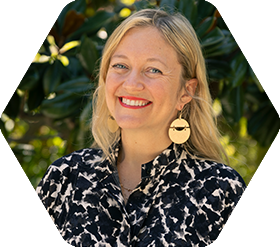 Kathryn Bastin
Assistant Professor of French
Ph.D., Indiana University
Franklin Templeton 236
(inside Rahall Center)
bastink@eckerd.edu
727.864.7136

Kate Bastin received her Ph.D. in French/Francophone Studies from Indiana University in 2016. At Indiana University, she was the Acting Director of French Language Instruction for the 2017-2018 academic year and taught and supervised elementary and intermediate French language and culture courses. She also has taught at two small liberal arts colleges, DePauw University and Marian University, leading all levels of French courses, from introductory to advanced literature and culture courses. Her teaching and research interests include French language and culture, early modern French literature, women's writing, animal studies, fairy-tale studies, and birth and maternity in Old Regime France. Bastin has had the pleasure of living in Aix-en-Provence and Lille, first as a student and then as a teacher. She has published in Cahiers du dix-septième and has a forthcoming article in Early Modern French Studies. Her current book project is on the simian in Old Regime France.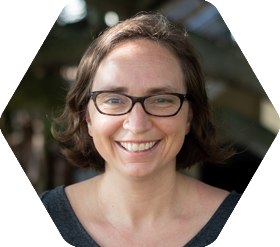 Ashley Scheu
Assistant Professor of French
Ph.D., Duke University
scheuak@eckerd.edu
Forrer 112
727-864-8234

Ashley Scheu received her Ph.D. in French from Duke University in 2011. She taught at both George Washington University and American University in Washington D.C., teaching both advanced and introductory courses. Her teaching and research interests are in French language, French literature, philosophy, French existentialism, feminism and women writers. From 2006 to 2010, Scheu spent nonconsecutive years studying in the Francophone countries of France, Switzerland and Cameroon, and she achieved a near-native fluency level in French. Scheu has published works in the Journal of Feminist Philosophy and Romance Quarterly. She has also been a member of the Modern Language Association as well as the American Council on the Teaching of Foreign Languages.
Lee Hilliker
Professor Emeritus of French