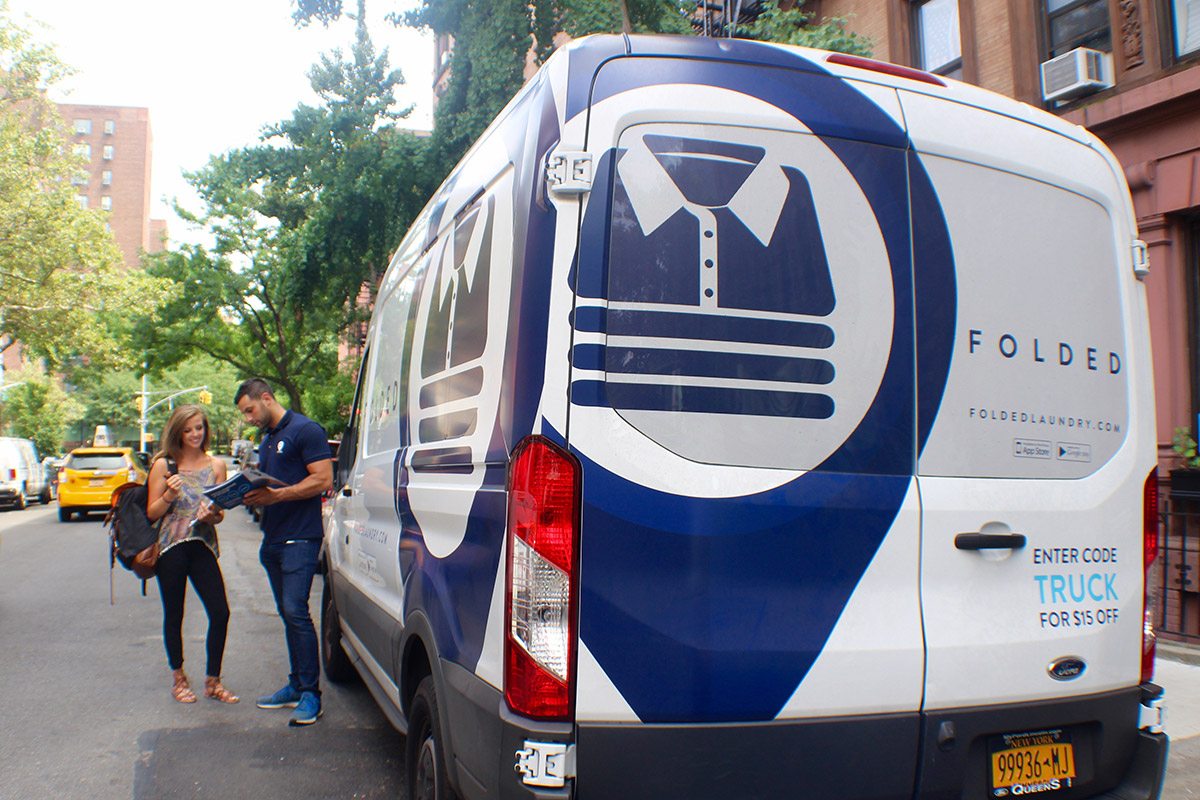 Wanting to use her marketing minor, Madison Lewis '18 reached out to Eckerd College Career Services during the Spring Semester to get leads on a good internship. That office helped her contact an Eckerd alum based in New York who knew of a new business being launched by fellow alumni Zev Sohne '10 and Joseph Dabah '10.
Folded, an app-based laundry service that serves Manhattan, jumped at the chance to bring a fellow Triton onboard.
"Eckerd was a very special place for me and I want to give back," said Sohne. "Some of my best friendships were made at Eckerd, and I had so many great professors."
Madison said she spent the monthlong placement learning media relations by reaching out to bloggers and commercial sales by visiting local gyms and spas to get them interested in using Folded's services. "The experience was very well-rounded. It was sort of 'How to Start Your Own Business 101,'" said Madison, a senior psychology major from Sugar Land, Texas.