David E. Irwin's clarinet music often soared, lifting audiences with every note, according to his colleagues.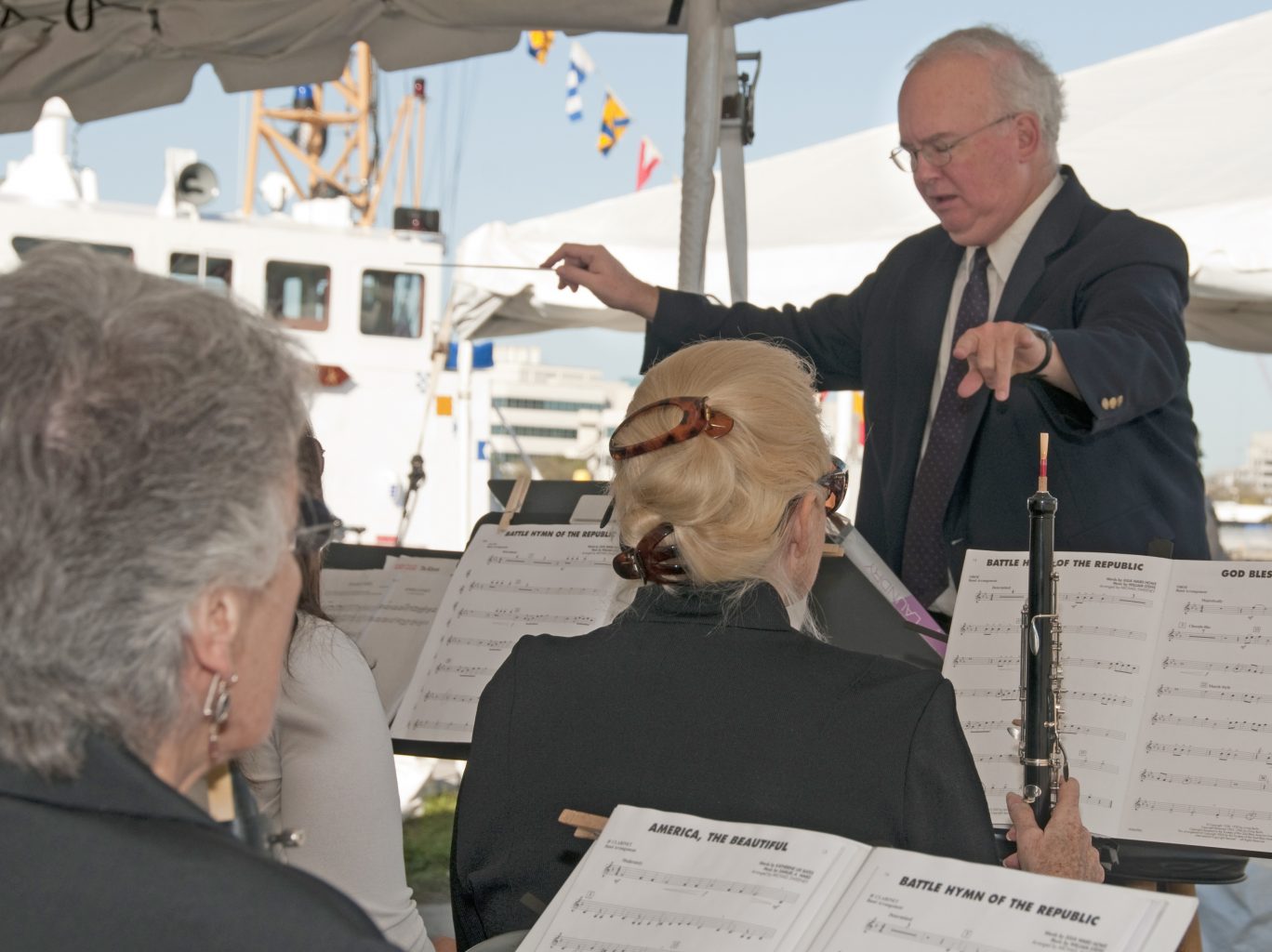 Before his passing in the spring of 2016, Eckerd College Professor David Irwin conducted many ensemble performances.
In his honor, Eckerd College faculty and students will perform a bird-inspired concert at 3 p.m. Sunday, Oct. 9, in Roberts Music Center 104.
Taking Flight: In Memoriam—David Irwin will feature Olivier Messiaen's "Abyss of the Birds" and Astor Piazzolla's "Resurrección del Angel," both featuring clarinetist Stacey McColley; and Albert Roussel's "Rossignol" with soprano Dawne Eubanks and flutist Barbara Prescott.
Irwin, who succumbed to cancer last spring, helped plan the concert and had hoped to perform in it himself.
"David Irwin was one of the finest musicians we ever met or worked with. His clarinet playing was nothing short of sublime, especially when it came to performing Brahms," said Joan Epstein, the music discipline coordinator and a music professor at Eckerd College. "His jazz skills on clarinet, bass clarinet and saxophone were prodigious as well."
Irwin spent 25 years at the College teaching clarinet, coordinating instrumental music and applied music programs, and directing the Osher Lifelong Learning Institute New Horizons adult beginning band, now the New Horizons Band of Gulfport. He was a native of Atlanta and a graduate of Florida State University and Yale University School of Music.
All the music on Sunday's program references bird attributes, specifically flight and its spiritual connotations. Cellist Fred Gratta will be featured on Pablo Casals's "Song of the Birds" with pianist Brent Douglas and strings. Epstein will perform Charles Ives's "Where the Eagle" on trumpet, and her own composition "Eagles" will be performed by Eubanks, McColley and Prescott. Also on the program are an arrangement of "Feed the Birds" for flute choir and several songs from the popular and jazz repertoire performed by Eckerd's top student vocalists with Brent Douglas or a faculty-student jazz combo. "Over the Rainbow," "Skylark," "Green Finch and Linnet Bird," and "Blackbird" are also among the offerings.
This celebration of David Irwin's many contributions to the life of Eckerd College is free and open to the public.