Eckerd College graduate and green-living consultant Laura Oldanie '92 came to campus in March to offer expert advice on building wealth without sacrificing your values.
She spoke to an audience of students, faculty, staff and community members, sharing pointers on how they can earn, spend and invest their money in ways that support their values and build financial independence. Throughout the presentation, Laura encouraged students to "think about [building wealth] while you're young," especially through ethical and sustainable sources.
The author and philanthropist began her career journey as an international studies student at Eckerd and then moved on to work for the Peace Corps, the U.S. State Department and the Committee for Economic Development. She started her own business, Rich and Resilient Living, in June 2018.
Her time at Eckerd impacted her career goals and redirected her mindset toward community. "I came in thinking, Okay, I want to be a CEO and I want to work for a big corporation," Laura recalled for the audience. "By the time I got out of here, that was the opposite of what I wanted to do. I was much more service- and community-oriented coming out of Eckerd."
Growing FREE: Financially Resilient and Economically Empowered—Laura's new book—details her tips on lifestyle design and financial independence. She says she hopes her advice can "give people tools and resources to navigate [capitalism] … in ways that leave us with our dignity and sanity intact."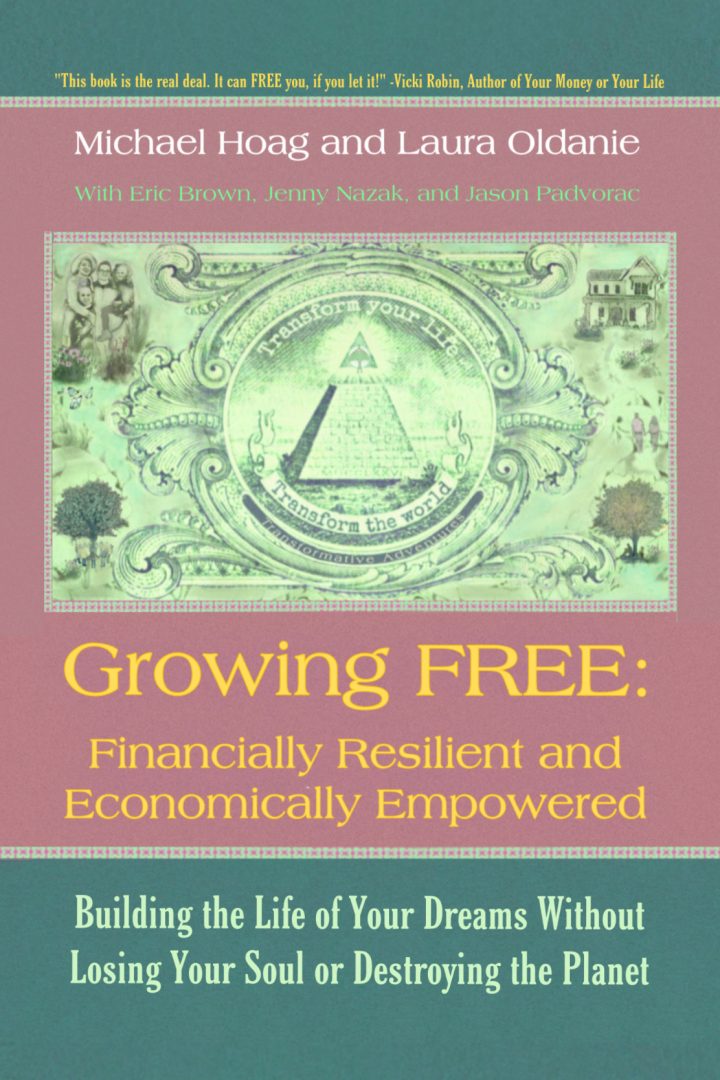 In her talk, Laura provided four tips to help students. First, she encouraged her audience to remove their blinders and become aware of the environment they live in, describing the current financial system as a "hamster wheel" that leaves us stuck in a limited perspective.
Next, she recommended that students "redefine rich" and question what makes them feel wealthy. She warned against wealth accumulation and lifestyle inflation—the constant desire for more that can lead down a path of deep dissatisfaction. "What is your 'enough'?" she asked.
The third piece of advice was to use money to bring about the change you want to see in the world, encouraging her audience to invest in small, socially conscious banks that haven't used predatory lending practices and companies that are thinking creatively to solve problems.
Finally, Laura urged students to unleash their imaginations, saying, "We need so many more innovative careers … especially in environmental and social issues."
The alumna says she hopes her talk inspired students to think about their financial futures and consider alternative methods to achieve economic freedom.
This event was sponsored by the Eckerd College St. Pete Center for Civic Engagement and Social Impact, which brings together Eckerd students and the St. Petersburg community to collaborate, connect and become involved in civic activities.
David Gliem, Ph.D., the ECSPC director, says that events like Laura's are important because they bring together individuals from outside Eckerd that will "only bring a richer experience to our community."
He also hopes this event will encourage students to think about personal autonomy and financial literacy. "Maybe Laura's ideas really got them thinking about how they want to shape their lives going forward," he says. "I didn't have this kind of conversation or discussion when I was a student."
The St. Pete Center is sponsoring several more events this semester—including Sexism in Science: Stories in Perseverance, a Conversation with Rita Colwell, Ph.D., the former head of the National Science Foundation, at 7 p.m. Monday, April 10.