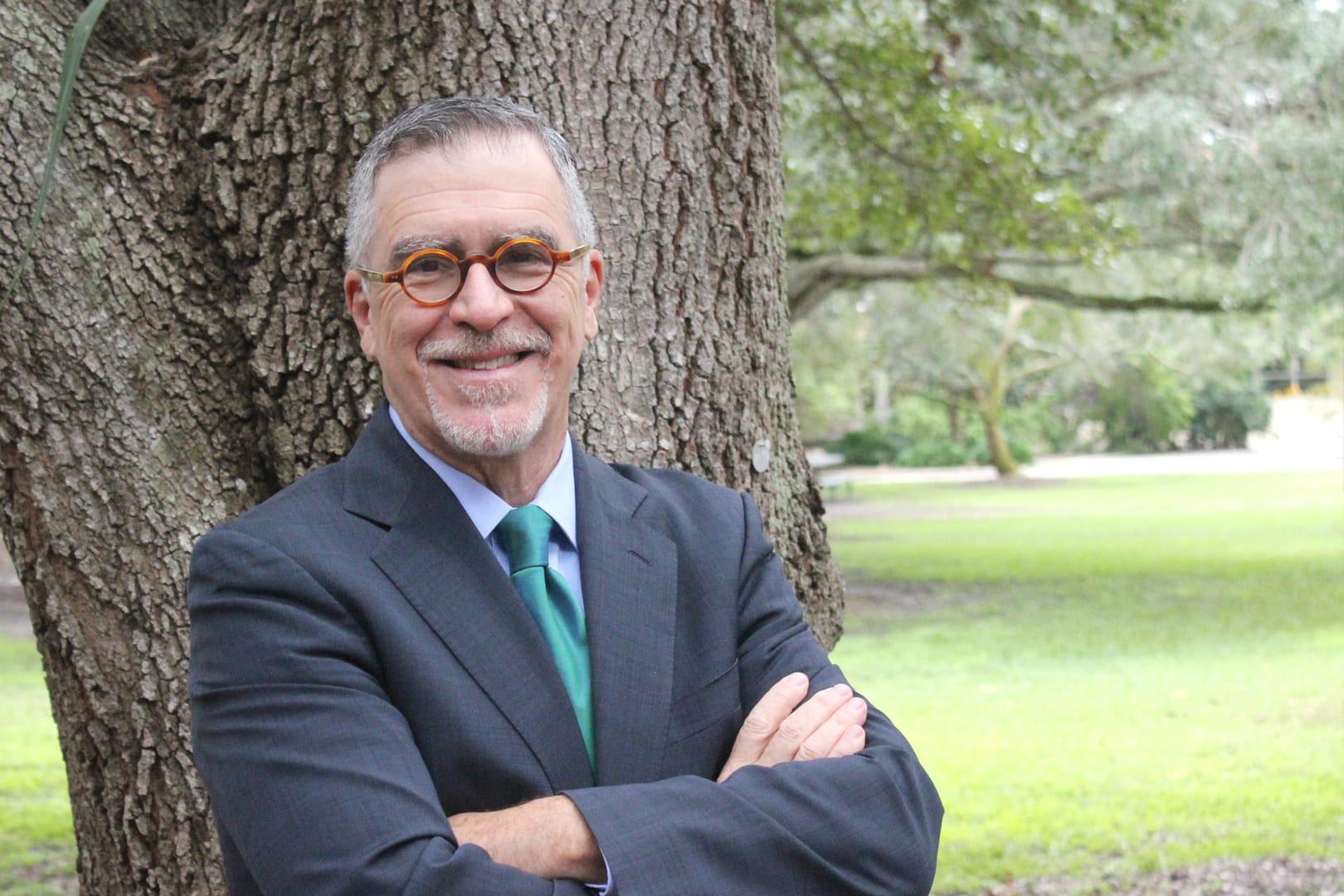 The Eckerd College Board of Trustees voted unanimously on Nov. 9 to elect Damian J. Fernandez, Ph.D., as the fifth president of the national liberal arts institution. He will assume office on July 1, 2020.
At a gathering of Eckerd College faculty, staff and students on campus on Monday, November 18, John G. Finneran Jr., board chair, announced the prestigious appointment. "Dr. Fernandez has an accomplished history of higher education leadership characterized by academic collaboration, student-centered initiatives, financial acumen and servant leadership," Finneran said. "Dr. Fernandez's career reflects genuine interest in values-based education and innovative high-impact learning within the context of a liberal arts and sciences educational experience."
Fernandez, 62, a Cuban immigrant who grew up in Puerto Rico, joins the Eckerd community with more than 30 years of higher education experience in the classroom and administration. As chancellor of The Pennsylvania State University–Abington College since 2016, Fernandez was instrumental in crafting the school's strategic plan, expanding the faculty, launching three new degree programs and opening the school's first residence hall.
"Damian has been a dynamic leader. In the past four years, Penn State Abington has undergone significant growth and transformation. New opportunities for student success have been at the center of his administration," said Madlyn Hanes, vice president for Commonwealth campuses and executive chancellor at Penn State. "Under his leadership, the College has most certainly secured its standing as an anchor academic institution and a valued asset within the Abington community and the broader region. Damian will, I am sure, be an outstanding president for the Eckerd College community, as he has been for our Penn State community as chancellor."
"The spirit of pragmatic idealism that has animated Eckerd since its founding inspires me. Striving to impact the world is at the heart of an Eckerd education," Fernandez said. "What higher calling can one aspire to than to serve an institution whose mission is so profound, compelling and promising?"
The College's presidential search process invited community members to articulate a leadership agenda and the qualities of an ideal candidate through two community surveys and a series of listening sessions with the Presidential Search Committee assisted by the Washington, D.C.–based firm Academic Search. The resulting position posting drew nearly 200 applications from across the country. The Presidential Search Committee, chaired by Trustee Ian Johnson '89, reviewed the applications, selected candidates for consideration, and conducted rounds of interviews before recommending Dr. Fernandez to the Board to succeed Dr. Donald R. Eastman III, who announced his retirement last February before his 19th year of inspired leadership.
"Dr. Fernandez's enthusiasm for Eckerd College and all that makes the Eckerd educational experience distinctive is exactly what we were hoping to find in a fifth president who will work with us to continue Eckerd College's upward trajectory," said Search Committee Chair Johnson, who also serves as vice chair on Eckerd's Board of Trustees. "I'm very thankful to the search firm, the committee, faculty and our trustees for all their hard work in finding the right person to lead Eckerd into its exciting next chapter."
Fernandez holds a Ph.D. in International Relations from the University of Miami, a Master of Arts in Latin American Studies from the University of Florida, and a Bachelor of Arts in International Relations with a minor in Latin American Studies from the Woodrow Wilson School of Public and International Affairs at Princeton University.
His Eckerd journey will resume in July 2020—45 years after he first began admiring the College from afar and 15 years after he completed an on-campus Eckerd College Leadership Development Institute program.
"Education for our times must be guided by one basic goal: learning how to learn. Only the liberal arts and sciences provide the foundational skills required for lifelong learning," Fernandez explained. "At Eckerd, faculty and staff activate the liberal arts and sciences through learning by doing—inside and outside the classroom, on the campus and across the globe. Eckerd graduates are world-ready, empowered with the intellectual, practical and ethical capacity to make a living, a life and an impact."