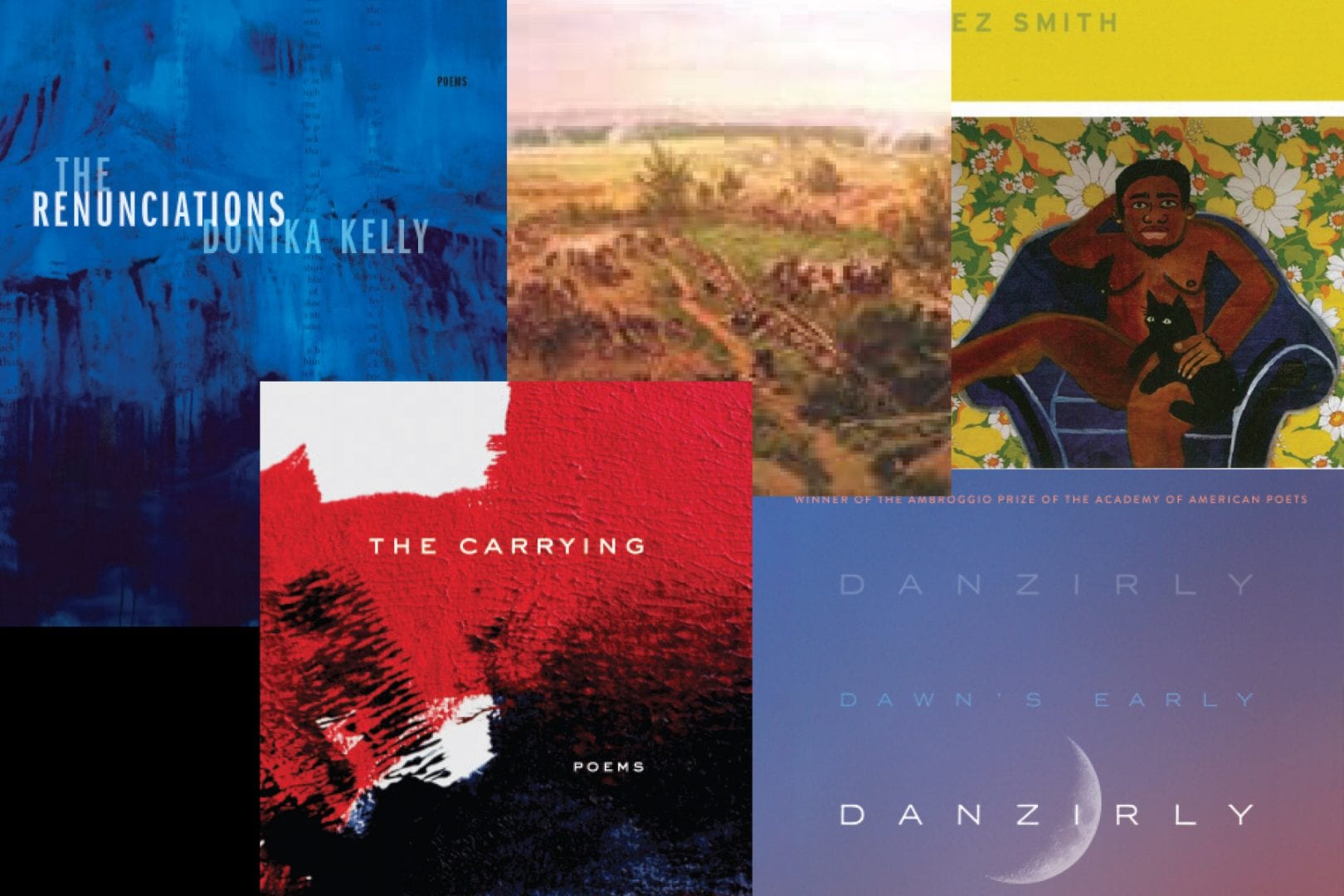 Three nationally renowned poets and two of our own prizewinning poets will participate in this year's series.
In a different year, Associate Professor of Creative Writing K.C. Wolfe might have been able to draw one headline-generating poet to speak at Eckerd College during National Poetry Month. Fortunately (depending on whom you ask), this has been an unusual year.
"We saw an opportunity with the virtual events to really reach for poets we admired with voices we thought would really connect to our community," Wolfe said. "The fact that we were able to get this incredible lineup is amazing."
This celebration of the written word also marks the first free public event at Eckerd College since March 2020, when the campus temporarily closed in response to the COVID-19 pandemic. The last poetry event hosted at the College was in April 2019, Poetry as a Political Act featuring Erica Dawson and Sam Obeid.
Danez Smith, winner of the Forward Prize for Best Collection and the Midwest Booksellers Choice Award as well as a finalist for the National Book Award and winner of the Kate Tufts Discovery Award and the Lambda Literary Award for Gay Poetry, will kick off the month on April 1. Their latest work, Homie, as well as works from the other visiting poets will be available in the Eckerd College Library, Wolfe said.
Muñoz, author of Danzirly (winner of the Academy of American Poets 2019 Ambroggio Prize), said that while planning for this National Poetry Month, faculty made lists of poets whose recent work had inspired them, and when there was overlap, they knew it was someone they wanted to pursue. Muñoz and Ward, whose book-length poem is Rebel: The American Iliad, a Novel in Verse, will read from their new books at the second event on April 8.
Current Guggenheim Fellow Ada Limón's "The End of Poetry," the first published poetic response to the pandemic, made her a natural selection for the third event on April 15. "Poetry is a wonderful way to bring people back to the fold. It gives people the ability to see whatever they would like to in the art," Muñoz explained. "In these times, with so much disconnection and some students being remote as they are, this is a wonderful way to reconnect with our shared human experiences. There are few things as simple and profound as sitting and listening to someone else read poetry."
Donika Kelly was already a part of Professor of Literature and Comparative Literature Jared Stark's curriculum before she became the final speaker for Eckerd's series on April 22. Stark added her collection, Bestiary—winner of the Cave Canem Poetry Prize, a Hurston/Wright Legacy Award for Poetry and the Kate Tufts Discovery Award—to his course Voice of the Animal, which studies how creative writers have taken up the question of what animals might say if they could speak and helps students reflect on the nature of creaturely and human life. Kelly visited Stark's class in the fall, and this semester she'll be visiting more classes over two days in addition to her public reading.
"All four of the events feature poets who are exploring new terrain, whose voices are intimate and challenging, and who can help us better understand our present moment," Stark said.