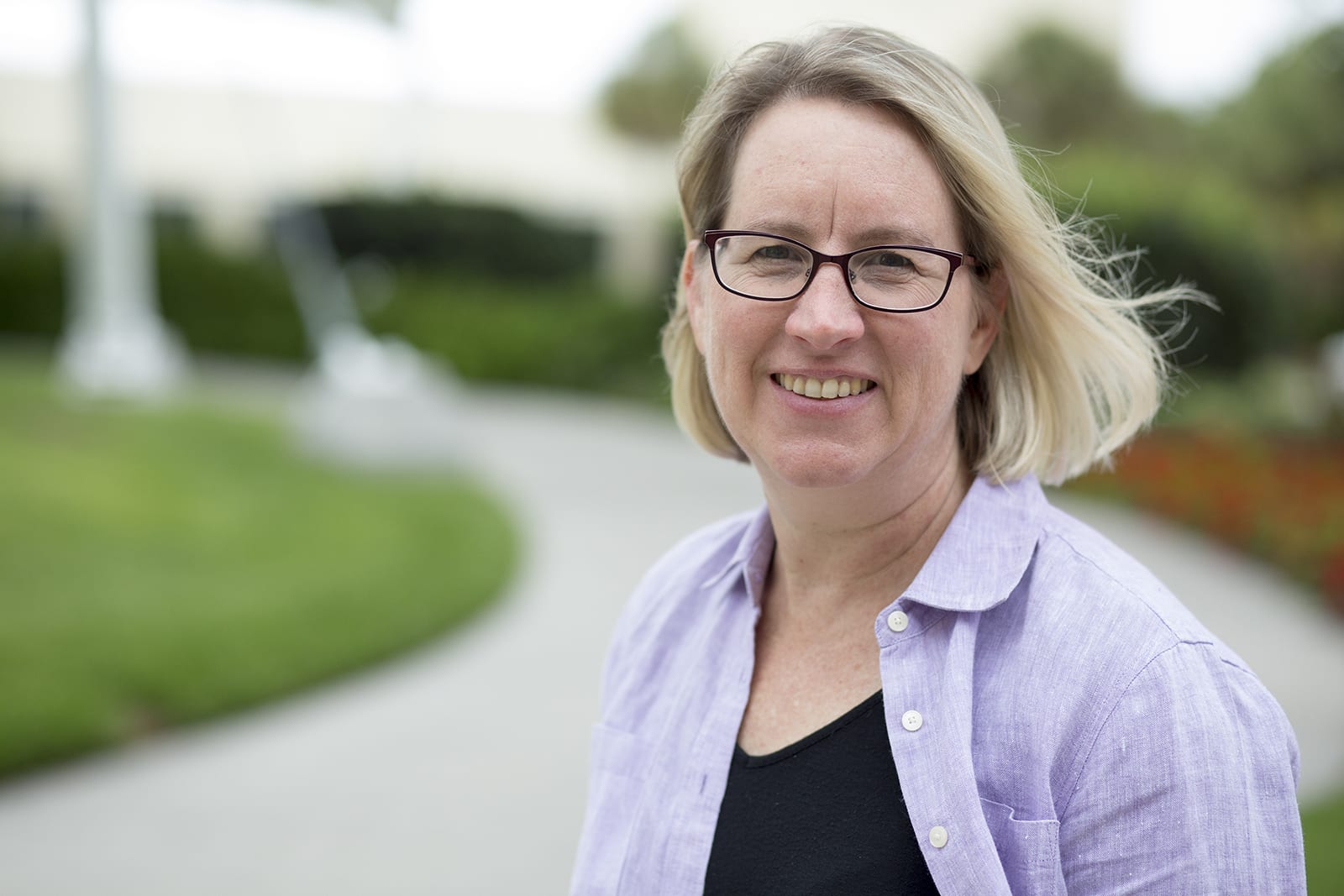 Professor Cox has taught physics at Eckerd for 26 years.
She had received the 2021 David Halliday and Robert Resnick Award for Excellence in Undergraduate Physics Teaching from the American Association of Physics Teachers (AAPT)—an international organization for physics educators, physicists and industrial scientists with members worldwide.
"It was a real pick-me-up," Cox recalled. "I'm so honored that my colleagues nominated me for this award, because I feel like I learn so much from all of them every time we have an AAPT meeting."
The David Halliday and Robert Resnick Award for Excellence in Undergraduate Physics Teaching is given in recognition of contributions to undergraduate physics teaching, and awardees are chosen for their extraordinary accomplishments in communicating the excitement of physics to their students.
In her 26 years of teaching at Eckerd, Cox still manages to find things to get excited about. She serves as the faculty advisor to the Eckerd College MakerSpace, a student organization that provides tools and instruction for burgeoning makers to create and invent with 3D printers, woodworking tools, welding, vinyl cutters and more.
"MakerSpaces allow students the chance to go in and experiment and find ways to achieve their visions," Cox said. "It's best when you get it wrong on the first attempt, because that is when the learning starts. Then when you finish, you feel so accomplished because you know how you got there."
Cox earned her B.S. in physics at Rhodes College, where she was the only female physics major, and completed her Ph.D. in physics at the University of Virginia. She began teaching at Eckerd College in 1995 and won Eckerd's Robert A. Staub Distinguished Teacher of the Year Award in 2004. Her current research interests are curriculum development and pedagogical strategies to enhance student learning using technology. She is a contributing author of Physlet® Physics 3E: Interactive Illustrations, Explorations, and Problems for Introductory Physics and co-author of Physlet® Quantum Physics 3E: An Interactive Introduction, both now available in the AAPT ComPADRE digital library. In addition, she is the author or co-author of more than a dozen papers on the pedagogical use of technology, with papers appearing in The Physics Teacher and Physics Education.
Cox credits her teaching innovation to faithful attendance at AAPT meetings and events where her colleagues present their findings from their own classrooms and introduce new ways to approach teaching physics.
"The gut feeling I have is that you have to find what is right for you. I have seen lots of marvelous techniques that are not my style or authentic to me," Cox said. "The goal is to get students out of passive note- taking.  We want their brains to turn on, so they are learning concepts and applying them. Learning about ways to engage students is fun and exciting for me."