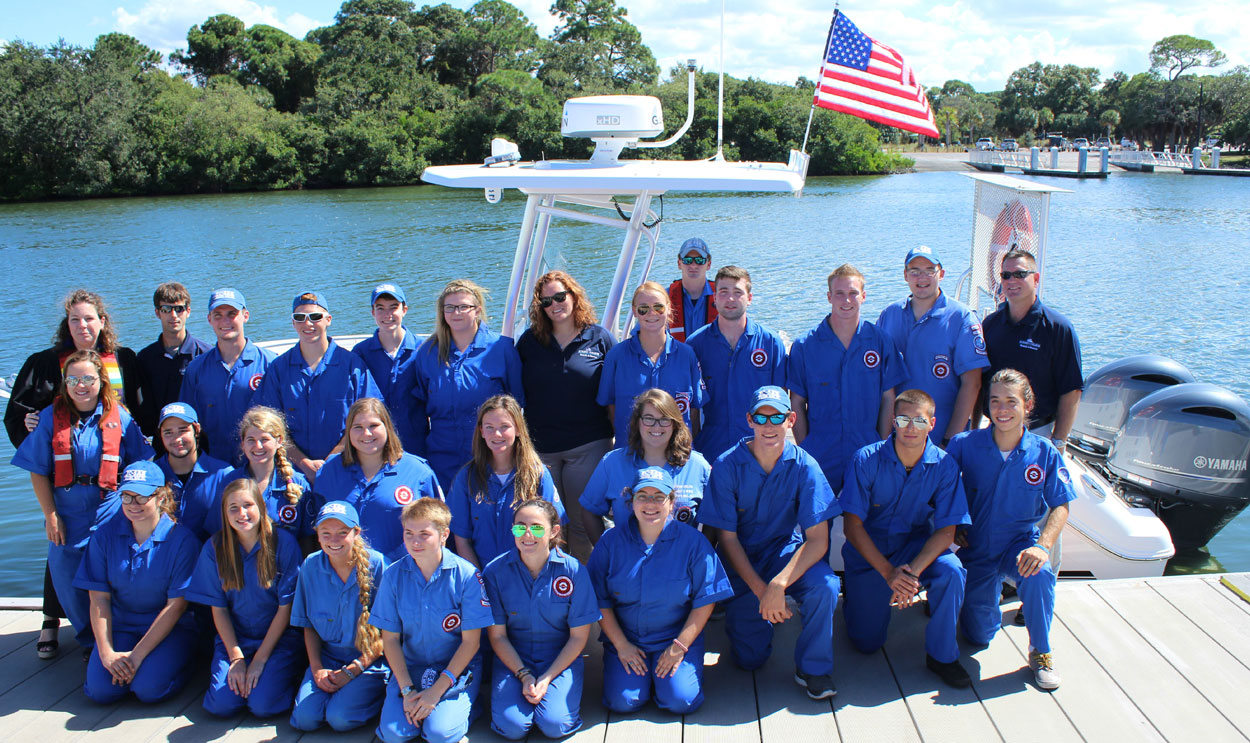 The latest addition to the EC-SAR fleet was put into service Thursday after a christening ceremony at the Waterfront.
Rescue 5 is a 24-ft. Robalo R242 center console that replaces a similar boat that was decommissioned after years of service. Rescue 5 joins three other boats already in use.
Eckerd Search and Rescue and its roughly 50 student volunteers responds to more than 600 calls each year, covering an area of 500 square nautical miles. Besides calls for assistance, the team runs weekend patrols of the area and spends many hours each week in on-water training sessions for student members. It is the only college marine rescue team in the country.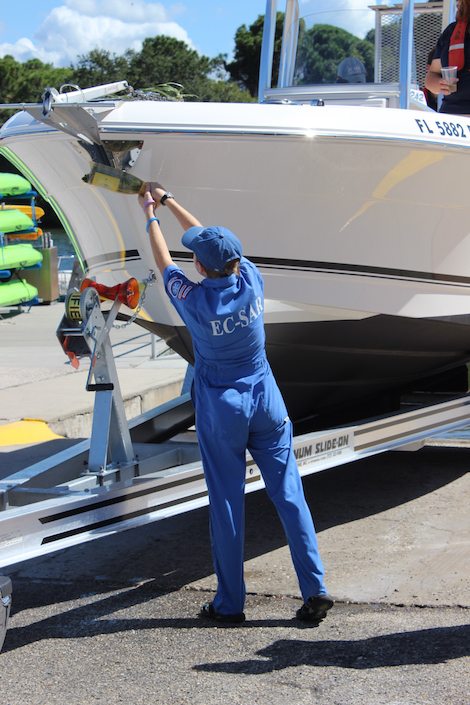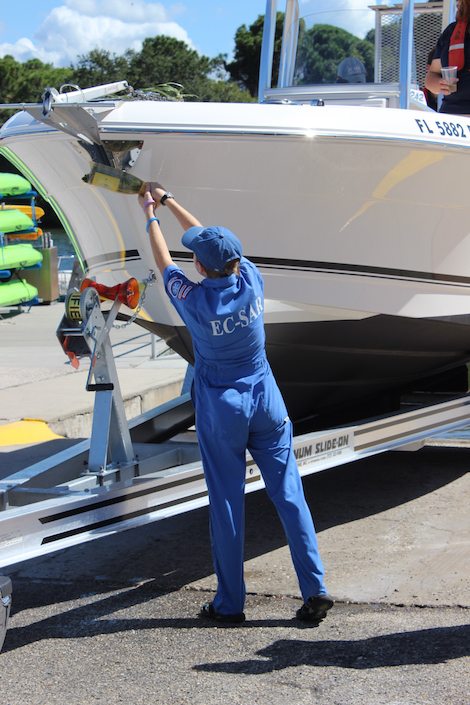 Funds for the purchase of Rescue 5 were raised through donations, including the annual Marine Yard Sale, and revenue generated through programs such as instructional programs and Waterfront summer camps.
"We are thrilled add Rescue 5 to the fleet," said  Waterfront Director Renee Register. "She will provide consistent and safe operations for our students and for those we assist, and will represent Eckerd College well throughout her years of service as a part of the EC-SAR fleet.
Libby Shannon, associate director of the Center for Spiritual Life and associate chaplain, led a blessing of the boat that included a wreath made of palm fronds. EC-SAR member Kate Seader christened the boat with a bottle of champagne.